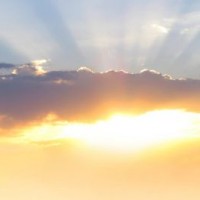 Stocks were fairly quiet if not pressured for much of the day in European and US trade Friday but the euro roared higher  as the US dollar came under a fresh assault from the single currency. Interestingly, the Aussie dollar's inability to follow the euro higher could suggest that with the rotation that seems to be occurring in markets has some legs.
Clearly a large part of the euro's rally is technical and clearly a large part seems to be relief that over 2012 the chances of a euro break up didn't occur and seems to be receding. Equally given the time of year the moves are also probably a readjustment of positions within large investors and money manager's portfolios.
So unless earnings season, specifically the financials in the US this week, pour cold water on the bulls they seem to have the ascendancy for the moment.
Reuters reported over the weekend:
An array of financial companies – including Goldman Sachs (GS.N) and JPMorgan Chase (JPM.N) – will report on Wednesday. Bank of America (BAC.N) and Citigroup (C.N) will join on Thursday.

"The banks have a read on the economy, on the health of consumers, on the health of demand," said Quincy Krosby, market strategist at Prudential Financial in Newark, New Jersey.

"What we're looking for is demand. Demand from small business owners, from consumers."
But it is not just earnings reports that will be the focus in the US or elsewhere this week as the data calender is pretty full too. European industrial production is out tonight along with speeches from Dudley, Lockhart and Bernanke of the Fed. There is a raft of European CPI data tomorrow night along with another Fed speech this time from Rosengren before the release of the NY Empire Manufacturing survey, PPI and Retail Sales in the US and Plosser speaks as well.
In Australia we get TD inflation, Westpac Consumer Confidence, New Motor orders as well as Employment data this week.
So plenty of event driven catalysts for trade and my sense (ok it's really a guess) is that Bernanke will talk positively tonight which might be good for stocks and the euro but not for the USD or AUD potentially.
In the end it was kind of a dull night for stocks as markets digested the impressive start to 2013. Whether in Europe or in the US all markets flirted with negative territory for some part of the night and in the US markets case it was a struggle to move from negative toward positive or flat at the close.
So in Europe the FTSE closed up 0.34% to 6122, the DAX was up 0.10% to 7716 and the CAC was 0.08% higher at 3706. Milan was up 0.29% and Spanish stocks rallied 0.53%.
In the US the S&P 500 was down 0.01% to 1472, the Dow rose 0.12% to 13488 and the Nasdaq was 0.14% higher at 3126.
On global FX the key move was the euro rally, Sterling's lag due to weak data and the Aussie's under-performance relative to what might have been considered a positive hold for stocks. Dollar/Yen remains strong but continues to look over-cooked in the short term.
Turning to commodity markets, crude had a bit of a volatile night even though it only closed down 0.28% at $93.77 Bbl. Gold was off 1.03% to $1654 and silver was 1.65% lower at $30.20 oz. I am watching these three markets for signs of a short term break lower.
On the Ags there was a bullish report on demand which saw corn up 1.43%, wheat 1.38% higher and soybeans up 0.51%.
Lets have a look at some Meta 4 charts from my  AVATrade platform.
EUR/USD: 
I said I expected a pullback in our time zone Friday as euro consolidated it gains. What we saw instead was that the consolidation on the hourly charts was in time not in price (normally you get one or the other) and once Europe joined the fray again on Friday afternoon euro rocketed higher once again as you can see in the chart below. Equally in the chart we see the same set up as Friday – short term overbought which needs to be worked off either in time or price. My sense is we might get price consolidation this time but support will  be strong at 1.3321 and 1.3307/10:
AUD/USD:
On the 4 hour charts the outlook for the Aussie appears to be for a deeper retracement back toward 1.0515/20 and if that breaks short term a move to 1.0470/75 is in train:
Data
Please see above.
Twitter: Greg McKenna
Here is how the markets looked Saturday morning.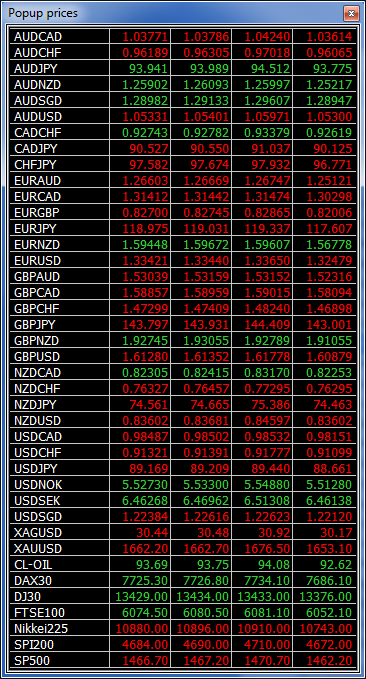 Disclaimer: The content on this blog should not be taken as investment advice. All site content, including advertisements, shall not be construed as a recommendation, no matter how much it seems to make sense, to buy or sell any security or financial instrument, or to participate in any particular trading or investment strategy. Any action that you take as a result of information, analysis, or advertisement on this site is ultimately your responsibility and you should consult your investment or financial adviser before making any investments.
Latest posts by Deus Forex Machina
(see all)