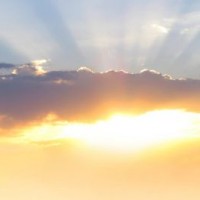 US markets are cautious ahead of the start of earnings season and Reuters reports that:
Profits in the fourth quarter are seen above the previous quarter's lackluster results, but analysts' current estimates are down sharply from where they were in October. Quarterly earnings are expected to grow by 2.7 percent, according to Thomson Reuters data.
So as I noted yesterday, there is a chance for an upside surprise but the key for traders is that in the early part of earnings season stocks and other markets tend to be more volatile to each individual release before the trend emerges for the season. So watch Alco this morning and then the flow of releases over the next week – things should settle down after that.
We are watching revenues rather than profits to give an indication of the underlying momentum in the US economy.
So with 23 minutes to go before the close, the S&P 500 is down 5 points or 0.33% to 1457, the Dow is down 0.42% at 13,327 and the Nasdaq is off 0.25% to 3,090.
In Europe, the German DAX was off  0.47%, no doubt aided by the data flow and concerns about the economy. In Paris the CAC was largely unchanged and the FTSE fell 0.17%. The periphery had a better night with both Spain and Italy seeing their bonds and stock markets rally. Milan was up 0.33% and Madrid rose 0.40%.
In Asia yesterday the reversal of the Yen hit the Nikkei and it was down another 0.86%, which along with the previous nights sea of red set the tone for Asian equity trade. With the Yen looking like it has further strength ahead of a reversal of the USDJPY rally, this could continue to impact Asian and Australian trade again today and for a few days.
Looking at the data overnight the unemployment rate in Europe rose from 11.7% to 11.8% and the full 27 member Euro zone now has more than 26 million people on the dole queues. More than 2 million jobs were lost over the last year according to Eurostats. Adding to Euro gloom was German data that showed that exports in November fell 3.4% against an expected fall of 0.5% and from a rise of 0.2% last, while imports fell 0.7% from an increase of 2.9% last and a rise of 0.4% expected. German factory orders also fell -1.8% versus a 1.4% fall which was expected.
But it wasn't all bad news in Europe with the Eurozone Economic Sentiment Indicator rose to 87 from 85.7. Elsewhere Ireland issued €2.5 billion in debt last night. Sure it wasn't an on market auction but rather a syndicated offer to banks, but it is a positive step forward for the nation and its plans to regardless try to emerge from the bailout later this year.
Crude is unchanged at $93.18 bbl but it is starting to look like its rally from the mid $80's is starting to run out of steam up here at the moment and we are watching this one for a short term trend reversal. Gold is up $14 oz or 0.85% to $1659, while Silver is up 1.06% to $30.35.
On Global FX markets it was another night of broad US dollar strength mixed in with the stronger Yen as well. Euro has fallen 0.24% to sit at 1.3082 having made a high overnight of 1.3139. GBP is off 0.38% at 1.6053, but like the Euro well off its high of 1.6128 as well. The Aussie has traded 1.0467 to 1.0516 and sits largely unchanged at 1.0497 as I write. The yen as noted above has strengthened and has gained 0.68% against the USD and sits at the 87.15 level we identified above.
For my thoughts on gold please see my piece from yesterday – here
Lets have a look at some Meta 4 charts from my  AVATrade platform.
EUR/USD: 
Data and thoughts about the impact on the ECB knocked the Euro's rally overnight. On the 4 hour charts the failure below the 50% retracement of the recent sell off has pointed the outlook lower once again and a break of 1.3045 would signal a deeper retracement:
AUD/USD:
Looking at the 4 hour chart above of the Aussie dollar it is hard to know exactly what is driving it at the moment. Clearly there is support in the 1.0450/60 region and the remains a little thin above 1.05 and below 1.0530. Yesterday's move to 1.0516 was reversed to a subsequent low for the day at 1.0467 before it bounced back above 1.05 again. While below 1.0530 AUDUSD is still a sell above 1.0510:
Data
In New Zealand we get Building permits this morning and in Australia we see HIA new home sales and then Retail sales for November. Tonight GDP is out in the Eurozone and then we'll be looking at German Industrial production. EIA Crude stocks will be out later in the night and given the technical outlook we'll be watching these closely.
Twitter: Greg McKenna
Here is how the markets looked 7.40 this morning.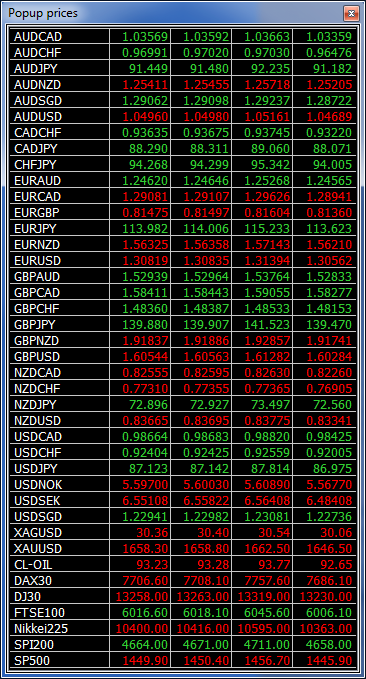 Disclaimer: The content on this blog should not be taken as investment advice. All site content, including advertisements, shall not be construed as a recommendation, no matter how much it seems to make sense, to buy or sell any security or financial instrument, or to participate in any particular trading or investment strategy. Any action that you take as a result of information, analysis, or advertisement on this site is ultimately your responsibility and you should consult your investment or financial adviser before making any investments.
Latest posts by Deus Forex Machina
(see all)