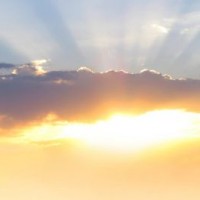 We'll get to non farm payrolls in a little bit but what a day's trade Friday was in Global FX markets.
We sat here in Asia watching currencies continue their trends from the night before – the Aussie came under pressure breaking down through the level we identified Friday morning, found support around 1.0425 before a little rally and then break of 1.0420 which opened the way to a low of 1.0394 before a big rally back to close at 1.0476.
This price action was mirrored in a number of currencies and commodities with the Euro trading a range of 1.0388 down to 1.2997 before closing at 1.3065. Gold had a big drop falling to $1625.80 oz. before rallying back to close at $1655.60.
It is interesting to ask what drove this volatility? Was it just thin markets giving the bears a chance to look for real technical and fundamental support or are we seeing a change in trend early in the year?
My answer would be that I have a sense we are seeing the emergence of some trend reversals (I really like USDSGD higher this year) but practically for most readers it is too early to tell because in FX markets in many markets the simplest form of trend indicator, the 200 day moving average, is flat or essentially flat in many currencies including the Yen. So this suggests that the long run oscillation around that trend remains intact for the moment. Shorter term trend indicators however such as my JimmyR combination are actually still long for EUR, EURJPY, USDJPY, CAD (USDCAD short) and USDSGD but short for AUDUSD.
Having said that though the gold price in particular is the most interesting as it continues to flirt with a break of the multi-month trend line and potentially a change in trend but equally it continues to find support at lower levels.
As you can see in the daily chart above, Gold made a new low for this run before reversing sharply. This stopped the yellow metal from having a weekly close under the trendline but the gold did close on the trendline with the weekly candle looking to me like it is a "long legged doji" which is a signal of indecision in the market. This means that this week's trade is very important to the next step in the gold trend to either a further rally or sell off.
For the record I didn't have any orders in the market for gold on Friday as I was out enjoying myself but if I had I would have been short on the break of $1635 with a stop at $1675.59.
I still believe we are going to see a big reversal and major selloff in gold in the months ahead.
Looking at the data we saw an okay jobs report in the US with non-farm payrolls  with a rise of 155,000 against expectations of 150,000 with hourly earnings and average weekly hours slightly better than expectations as well. The unemployment rate did rise 0.1% however from 7.7% to 7.8%.
So stocks were higher at the close in Europe and the US with the S&P 500 rising 0.45% to 1466 from the low of 1459, the Dow was up 0.33% to 13,435 and the Nasdaq was essentially flat rising just 0.05% to 3102.
It is worth highlighting that Fed governor Bullard tried to unwind some of the bad ju ju that hit markets after the release of the Fed minutes the previous day and the impression that QE will end in 2013 but the question still has to be asked as to how the Fed announcement and minutes could have been at odds. I can't figure it at all.
In Europe the FTSE was 0.70% higher, the DAX was up 0.26% and the CAC rose 0.24%. Madrid was up 0.56%.
But we can forget about Friday and non-farm payrolls now and look forward to the beginning of the Q4 reporting period in the US which kicks off with Alcoa on Tuesday US time. What impact the cliff had on earnings and more specifically revenues are hard to tell but as ever the quarterly earning period and the ability of companies to prosper, or not, in the current economic conditions is key to the outlook for all markets.
As noted above Gold had a big night, down then up and Silver was similarly down and then up trading down to $29.21 before rally $1 oz. Crude was up a little after once again testing the 200 day moving average in trade and it too looks vulnerable at $93.19 Bbl. The Ags of Corn, Wheat and Soybeans were all off more than 1%.
Lets have a look at some Meta 4 charts from my  AVATrade platform.
EUR/USD: 
For the EUR you can see the length of the "tail" on the candle stick and the fact that Euro closed above the old trend line for the second day in a row reinforcing this level for the moment. It is a confused chart now and uncertain outlook – Euro is trading 1.3079 this morning and the 1 and 4 hour charts suggest that Euro should push up toward 1.088/95 in the next day to see if it can kick on a little. My bias remains for Euro to head lower however in the weeks ahead when I look at the daily charts:
AUD/USD:
As noted above for the Aussie it was a similarly fraught session for both bears and bulls. The slide took out a number of important supports short term we had identified but the fact it pulled up above the 1.0385 level we thought it might get to once 1.0420 broke and then the strength of the rally is an important sign that support remains strong
The AUD sits at 1.0463 this morning and a break of 1.0498 would be required to push AUD higher again. Each foray above 1.05 has been chased back in the manner of the push below 1.04 Friday. So for the moment it is a volatile short term trading range:
Twitter: Greg McKenna
Here is how the markets looked on Saturday morning.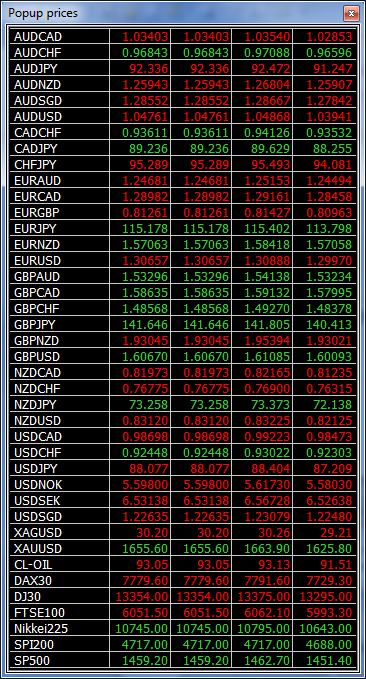 Disclaimer: The content on this blog should not be taken as investment advice. All site content, including advertisements, shall not be construed as a recommendation, no matter how much it seems to make sense, to buy or sell any security or financial instrument, or to participate in any particular trading or investment strategy. Any action that you take as a result of information, analysis, or advertisement on this site is ultimately your responsibility and you should consult your investment or financial adviser before making any investments.
Latest posts by Deus Forex Machina
(see all)