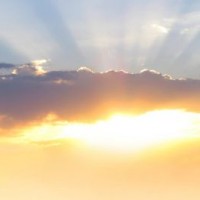 Stocks are generally weaker across the board with most,  probably all, of the global stock markets we follow having fallen in the first trading day of the week. Not huge falls by any stretch of the imagination but a half a percent here, half a percent there – just enough to put some meat on the bones of the view that as we are about to start earnings season stock markets are vulnerable.
Of course given that we have many markets around the world at multi quarter highs, and not far off all time highs in the case of some markets, this is clearly a statement of the bleeding obvious. But just because it is obvious doesn't mean it isn't right.
Equally however a good earnings season, if that is what we get, will validate the recent moves higher – it all kicks off tomorrow morning Australian/Asian time with Alcoa.
The key for the earnings reports over the next few weeks is perceptions and whether or not companies when they report can hit or beat analyst expectations – this is the dance that we always see at reporting time and we have no way to know now whether expectations have been downgraded enough for some positive surprises but that has to be a chance.
But the equity strategy team at Credit Suisse reckon that expectations, at least for the market, might be a little too ebullient and in a note to clients they say,
Many of our tactical indicators point to a consolidation phase in the equity markets, in the near-term.
That's code for equities should fall – the article and some charts are available at Business Insider.
The chance of stock market volatility clearly is something that FX traders need to keep an eye on given the impact stocks have on overall sentiment and also given particular relationships like the Aussie Dollar and the S&P 500 or the Yen and stocks/risk appetite. As we noted last week the volatility and wide ranges and associated climbing ATR's we are seeing in global FX markets is a possible signal for some big trend changes in the weeks ahead.
Europe had a bit of a grim night – bonds rates in the periphery rose and stocks were down from the outset across the board. the FTSE fell 0.41%, the DAX was off 0.56% and the CAC dropped 0.67%. Milan was off 0.38% and Spanish stocks dropped 0.20%. There has been some interesting discussion over the past few days that the Euro crisis is continuing to persist and while the chance of catastrophe has reduced the likelihood that it's plain sailing for Europe is remote unless or until unemployment, particularly youth unemployment starts to come down materially.
In the US markets are off their lows but still down on the day with 13 minutes to go before the close. The S&P 500 is down 5 points or 0.37% to 1461, the Dow is down 0.37% and the Nasdaq is off a marginal 0.12%. The VIX volatility index on the S&P is really low at the moment so the price of buying insurance in terms of puts for protection is relatively cheap – could be good insurance in the lead up to earnings season even if it ends up not being needed.
Gold is off slightly at $1645 oz and we await the conclusion of this week's trade for a better indication of where gold is going in the medium term – my view remains unchanged at present and I believe the onus is on the bulls to take gold higher and away from this precarious technical zone.
Crude was little changed at $93.23, Copper fell 0.42% and the Ags continued their recent volatility with Corn up 0.81%, Wheat up 0.54% and Soybeans up 1.64%.
On global FX markets the last 24 hours have been a story of US dollar weakness to varying degrees. Euro had another 100 point range in the first trading day of the week with the single currency trading down to 1.3016 before recovering back to a high of 1.3119 and it sits just below that level at 1.3110 for a gain of 0.31% at the moment. USDJPY is off 0.47% at 87.76, GBP is up 0.16% at 1.6098 and the Aussie dollar has risen 0.21% to 1.0488.
Lets have a look at some Meta 4 charts from my  AVATrade platform.
EUR/USD: 
The Euro's rally has been impressive after looking extremely weak into the end of last week. Yesterday we noted that that on the basis of the 4 hour charts "Euro should push up toward 1.3088/95 in the next day to see if it can kick on a little" and so it did and it kicked on. Today the 4 hours charts are still suggesting a further small rally toward 1.3144/50 and then we'll see how it goes:
AUD/USD:
For the Aussie dollar the air continues to be a little thin above 1.05 as every time it breaches that level recently it has been chased back lower. It looks like a sell zone remains in the 1.0510/30 region as you can see in the 4 hour chart above:
Twitter: Greg McKenna
Here is how the markets looked 7.40 this morning.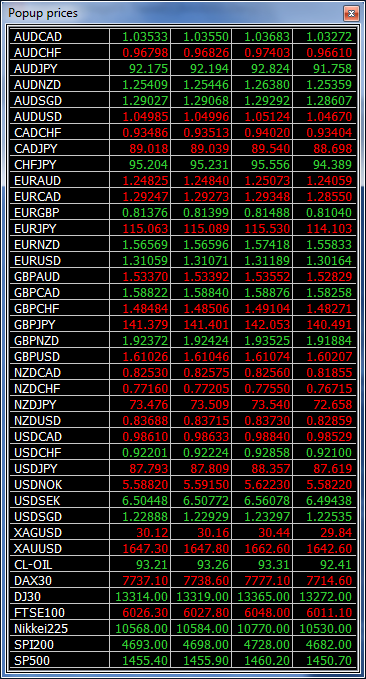 Disclaimer: The content on this blog should not be taken as investment advice. All site content, including advertisements, shall not be construed as a recommendation, no matter how much it seems to make sense, to buy or sell any security or financial instrument, or to participate in any particular trading or investment strategy. Any action that you take as a result of information, analysis, or advertisement on this site is ultimately your responsibility and you should consult your investment or financial adviser before making any investments.
Latest posts by Deus Forex Machina
(see all)