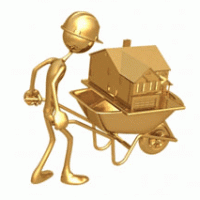 In a clear broad-side to the Reserve Bank of Australia (RBA), which argues that Australian housing values are not out of line with many comparable countries, Fitch credit ratings agency claims that Australian housing remains amongst the most expensive in the world. From Property Observer:
Australian housing affordability has improved markedly over the last few years, but it still remains the least affordable housing market in the world, according to credit rating agency Fitch.

Fitch measures housing affordability using two measures: percentage of disposable household income required to make mortgage repayments and house prices relative to average income per person.

On the first measure, "market debt-to-income ratio" (which measures mortgage payment on average-priced dwellings as a proportion of an average-sized household's average gross disposable income), Australia ranks as the least affordable of 12 global markets.

This is despite a great improvement in this ratio, with Australians home owners now spending about 32% of their household income on mortgage payments, compared with around 38% of income in 2011 and around 44% of income in 2008,  just before the GFC.

In comparison, American households spend only around 16% of their income on mortgage repayments and those in the UK about 17%…

On the second measure of affordability, house price to GDP per capita ratio, Australia ranks second only to Greece with a ratio of 8, compared with a ratio of 5 in the US and under 7 in the UK. Greece's ratio is 8.5.

In 2010 the Australian house price to GDP per capita ratio was nearly 9.
So there you have it. Despite significant improvement, Fitch believes that Australian housing remains expensive by global standards.