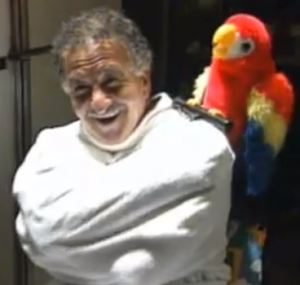 In November last year, I wrote an article entitled The house and land value trap, which described the extraordinary incentives being offered by Australia's housing developers in order to stimulate sales of house and land packages.
Today, Property Observer has provided a comprehensive list of incentives being offered by developers in a bid to lift sales, which are in addition to generous incentives on offer in New South Wales, Queensland, Tasmania and South Australia:
These are some of the specials currently on offer.

$30,000

Listed residential developer Peet is offering savings of up to $30,000 on "certain lots" in residential communities on the outskirts of Melbourne. The 'Mega House and Land Sale' is available until the end of January. The participating Peet communities are Aston in Craigieburn, Kingsford at Point Cook, Cardinia Lakes in Pakenham, Quarters in Cranbourne West and Livingston in Cranbourne East.

$22,000

Listed developer Devine is offering to pay mortgage repayments for up to a year on behalf of approved purchasers who sign an unconditional contract to purchase a new Devine house and land package before February 28 2013 under its Devine Mortgage Break promotion. Repayments must be the minimum required repayments on a 30-year loan and interest only during construction. Property Observer calculates this would equate to savings of around $22,000 given a $300,000 mortgage over 30 years at the average standard variable rate of 5.98% (according to RateCity.com.au).

$22,000 – $30,000

Melbourne builder Carlisle Homes is offering a $30,000 discount off the retail price of double-storey homes and $22,000 off the retail price of single-storey homes in its luxury Affinity and T Range collections. There is currently no end date to this promotion.

$10,000

Up until February 25 2013, Stockland is offering approved purchasers a$10,000 VISA gift card to spend as they wish. The VISA gift card will be on offer to buyers of selected land and house-and-land packages at four of Stockland's NSW communities, includingMcKeachies Run in Maitland, Murray's Beach on Lake Macquarie, Brooks Reach in the Illawarra and Bayswood at Vincentia on the NSW south coast. Prices start from $326,544 for a three-bedroom, one-bathroom, one-garage home.

$8,000

Melbourne builder Eight Homes is offering $8,000 off the price of eight different designs of three- and four-bedroom houses. The reduced prices are based on a standard floorplan with E1 façade. The cheapest house starts from $131,900 (previously $139,900) for a four-bedroom, two-bathroom single-storey house rising to $241,900 (previously $249,900) for a four-bedroom, two-bathroom double-storey house. There is currently no end date to this promotion.

$76,000 – $126,000

Discounts of up to $126,000 are on offer for residential lots in The Highlands community in the Ecovillage, Currumbin Valley on the Gold Coast. The lots are just eight kilometres from Currumbin Beach and are up for sale under bank instructions, with the properties being marketed by Colliers International. Lots range in size from 2,800 square metres to 8,300 square metres set amidst 60 hectares of green mountain forest and creeks.

$5,000 to $25,000

Residential developer Mirvac is offering a range of rebates, free inclusions and land discounts as part of its Right Here, Right Now Summer Bonus campaign on specific NSW master-planned communities. In Elizabeth Hills, Mirvac is offering $25,000 rebate on specified land lots In, Ayre, there are discounts on offer on land from $5,000 to $25,000 as well as air-conditioning free of charge and upgrades included in house-and-land package prices valued up to $10,000. In Saddlers Ridge it is offering a split-system air-conditioning and upgrade packages included free of charge and value at $7,000. In its Hidden Waters community there is the offer a $5,000 landscaping bonus.
Unfortunately for Australia's developers, the latest new home sale figures from the Housing Industry Association (HIA) revealed that annual sales hit 16-year lows in November, with the detached house segment performing most poorly (see below chart).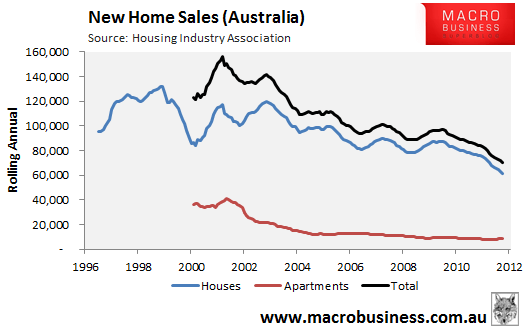 Clearly, such developer incentives are failing to stimulate demand and could actually be precluding the new home market from functioning properly. From my earlier post:
A buyer of land that comes with an incentive, such as a new car, pays stamp duty on the higher contract price, resulting in more stamp duty being payable than if the price had been lowered by the amount of the incentive. Moreover, when the buyer seeks finance, the bank is more likely to value the property at a lower level than the contracted price, thereby reducing the amount that the bank will lend and effectively increasing the borrower's required deposit.

Indeed, earlier this year it was reported that bank valuations on new house and land packages were coming in -15% below developers' sale price valuations, meaning that new home buyers were being forced to contribute 15% more funds (on top of any housing deposit) in order to cover the valuation shortfall, or forfeit the sale.
However, while straight-out price reductions are superior to back-door reductions via incentives, Australia's developers appear unable to cut prices directly:
Australia's property development industry appears to be caught in a pincer. If they don't abandon incentives in favour of transparent land price deductions, financing of new house and land packages will remain problematic and sales will likely continue to struggle. At the same time, reducing the listed price by the same value as the bonuses and incentives being offered could lower their collateral value, potentially triggering the banks to call in more equity from bank-financed developers to bring their loans back to agreed conditions and/or loan terms. Straight price cuts are also more likely to aggrieve recent purchasers that paid higher prices.
As noted last time, the core problem with the new house and land market in Australia is that prices remain above what many buyers can afford or are willing to pay. And until prices deflate, the rate of home sales and construction activity is unlikely to rebound materially, leaving Australia's property developers holding large land banks that they cannot offload.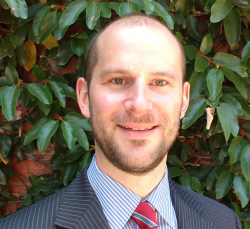 Latest posts by Unconventional Economist
(see all)