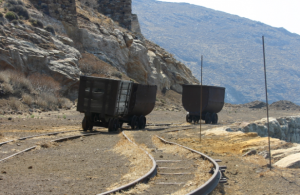 Brazil's Vale has announced further cuts to its planned iron ore expansions. From the Globe and Mail:
Brazil's Vale SA , the world's second-largest mining company, cut estimated 2013 capital spending by 24 per cent after a global slowdown and a drop in iron ore prices led the company to rethink its outlook for expansion.

The retrenchment comes after sluggish growth in the United States, China and Europe diminished demand for metals and weighed on the price of iron ore, Vale's main product. Iron ore, a key ingredient in steel, fell to a three-year low in September.

Vale will invest $16.3-billion (U.S.) in 2013, down from the $21.4-billion budgeted this year for new projects, research and development, and to maintain existing mines and plants, according to a regulatory filing on Monday.

"The outlook for slower expansion of global demand for minerals and metals in the medium term requires rigid discipline in the allocation of capital and greater focus in maximizing efficiency and reducing costs," the company said in the statement.

Vale's 2013 investment plan is the smallest since 2010. Among cuts, Vale confirmed the removal of its Simandou iron ore mine in Guinea, and the Samarco IV pellet plant with Australia's BHP Billiton PLC in Brazil from the list of active projects.

BHP and Vale each own half of the Samarco mine, slurry pipeline, pellet production and port project.

The Lubambe copper mine in Zambia was removed from the project list after output successfully started, Vale said. The mine is a joint venture with African Rainbow Minerals and Zambia Consolidated Copper Mines Ltd.

Vale is also considering selling its 22-per-cent stake in Norwegian aluminum group Norsk Hydro, said Vale chief financial officer Lucianao Siani. Vale obtained the stake when it sold its aluminum business to Norsk in 2010. The agreement requires Vale to hold the stock until February, 2013.

Vale, which is Brazil's largest rail and port operator, may also sell 50 to 70 per cent of its new logistics company VLI SA, far more than the 33 per cent originally planned, said chief executive officer Murilo Ferreira. VLI will operate in the non-mining-related general cargo business.

Some analysts said the cuts and planned asset sales failed to go far enough.

"It would be more significant if there were significant changes to capex [capital expenditures] on core projects, particularly in Brazil," said Wiktor Bielski, head of commodity research at VTB Capital in London.

BHP Billiton has halved capital spending over the next five years, a posture that offers better returns to shareholders, he said.

Vale is still concentrating on too many new mining projects and not looking for enough ways to increase output from existing assets, Mr. Bielski added.

"Vale should follow this business model," he said, referring to what he called BHP's more aggressive shedding of new, so-called greenfield projects, and its focus on older assets.

Vale, though, trumpeted a sharp tightening of financial discipline and a willingness to consider the sale of any and all assets that fail to provide an adequate return.

The era in which the company expanded in all directions is at an end, Mr. Ferreira told investors in New York.

"The supercycle in mining is over," Mr. Ferreira said, referring to a decade-long boom led by growing Chinese demand.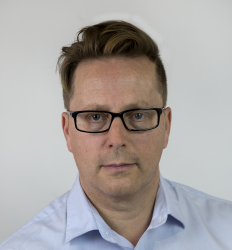 Latest posts by David Llewellyn-Smith
(see all)