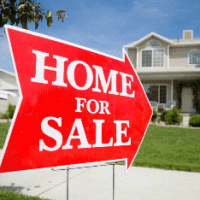 According to SQM:
This month's data is particularly interesting when compared to the corresponding period of the previous year (November 2011) which indicates a 0% change year-on-year and a mere difference of 10 listings. This reaffirms the notion of the seasonal effect when it comes to stock levels – as there is usually an influx of sales listings at this time of year. However, as we move towards Christmas, SQM Research believes that the level of stock will most likely stagnate or decrease slightly as the property market slows down for the end of year.

Darwin's results are becoming increasingly alarming as it continues to show signs of severe undersupply, with stock levels down by -21.7%, year-on-year. However, during November, this capital city did experience a 3.3% increase in stock, bringing its total to 1,188.

Louis Christopher, Managing Director of SQM Research says, "It seems the spring selling season did come late for the property market, with the November result being the first spring month to record a meaningful increase in listings. In line with seasonality, I expect the December and January result to record falls." 
The below chart shows the annual change in the number of listings by capital city. In number terms, all capitals experienced little change in the number of listings, with the exception of Sydney, where the number of homes for sale has fallen 3,148.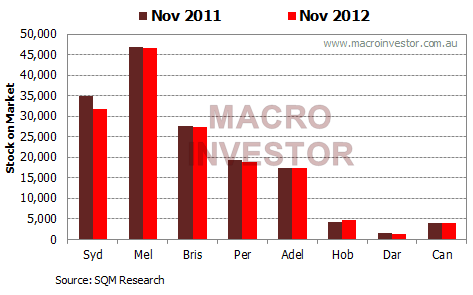 The below chart compares each capital's share of listings against their population share. By this crude measure, Melbourne, Brisbane, Adelaide and Hobart appear to be oversupplied with homes for sale, whereas Sydney is significantly undersupplied.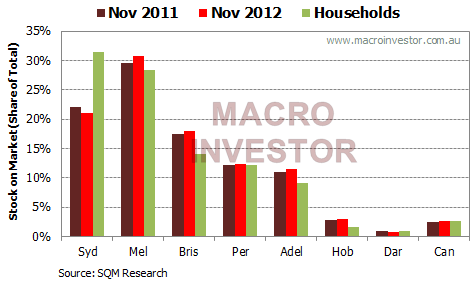 Twitter: Leith van Onselen. Leith is the Chief Economist of Macro Investor, Australia's independent investment newsletter covering trades, stocks, property and yield. Click for a free 21 day trial.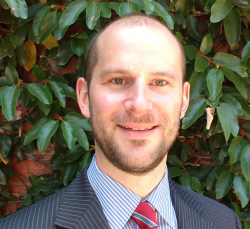 Latest posts by Leith van Onselen
(see all)