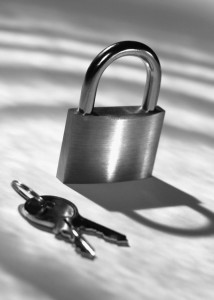 From the AFR this morning:
Australia faces spiraling gas prices and a domestic gas shortage by 2016 unless new reserves are opened up for production, according to the official energy forecaster.

…AEMO's Gas Statement of Opportunities report, to be released today, says the LNG export market based around Queensland's Gladstone was having a significant impact on the domestic market.

…The AEMO report also found projected gas demand exceeds the capacity of pipelines to supply gas in several business hubs. Shortfalls are expected to hit Gladstone next year, Brisbane in 2020 and Townsville in 2021.

…Mr Zema said he would prefer the market to sort out the potential shortage. "There are enough reserves, it just depends on whether people want to develop them and bring them to the market," he said.
I'm not a expert on the local gas market but my research suggests the following. Current east coast gas prices have already shifted upwards from a historical range of $3-4 per gigajoule (/GL). Santos estimates that you need a price of $6/GL to stimulate more non-conventional east coast production so that's the base increase. Large contract users are already being asked to pay such rates.
On the west coast, WA has used gas reservation (setting aside 15% of supply) to ensure that it is not overly exposed to the much higher prices available in North Asia ($8-$12/GL). This seems to have worked for the big contract users, who pay in the $4 to $5/GL  range (though much more on spot) which is up from $2.50/GL historically. Should the east coast do the same?
For a start QLD did do something in 2011. Under the Gas Security Amendment Act, the government has the right to reserve entire gas fields for domestic use only. Since then, however, the production from every new development has been sold into international markets and, given the development lead time for new production, the policy does not seem workable as solution if supply crunches develop.
Basically, the answer comes down to a certain amount of economic planning. If you don't do it, you will add significantly to the burden carried by manufacturing. As Andrew Liveras has argued, if you do not reserve you will expose domestic users to the highest gas prices in the world in Japan. You will effectively price your own gas as if you don't have any.
With the advent of a US LNG boom, the North Asian gas price is likely capped in the $7-8/GL range so leaving it to the market will increase prices a lot but probably not beyond double.
But do you want that? It will continue the process of Dutch disease, making the nation more and more dependent upon a narrow band of export commodities. It's basically a question of where you want to be competitive. It's also worth noting that Australia is the only gas producing country on earth that does not require security of supply for domestic gas users. Prima facie gas reservation does seem like a workable solution assuming you want to preserve some measure of economic diversity. It means the local price is suppressed but still keeps the overall economics of gas projects robust via much higher offshore margins. There is zero sovereign risk given its global practice (indeed the sovereign risk may well be to not do it).
Just one other point. To some extent this subject is moot. Despite the recent Energy White Paper washing its hands of security of supply provisions, the Feds will remain under pressure to reserve simply because high household electricity is a political issue. This is especially so given gas is supposed to be the primary low-carbon transitional fuel as move from coal to renewable energy in the decades  ahead.
Reader input welcome.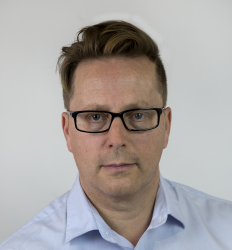 Latest posts by David Llewellyn-Smith
(see all)