The AFR has characterised today's interest rates cut as an "emergency low". In his post-cut press conference the Treasurer called this a "scare campaign" and argued that rates are largely responding to fiscal tightening and that growth is running close to trend.
Neither of these positions is right. Interest rates are not at an "emergency low". We are not in an emergency. That this cycle is different to that which transpired in 2009 is obvious. Fiscal policy is completely different, the global and local economy's are completely different and consumer behaviour is also different. Aside from anything else, owing to wider spreads, actual mortgage rates are still 50-60bps above GFC lows.
But neither are we in some wondrous fiscally delivered perfect economy (that The Kouk and Treasurer would have us believe). Both the emergency and fiscal management arguments characterise the level of rates as a cyclical issue. It is not.
We are in a new normal, where the desire to borrow for investment and/or consumption is simply lower than it used to be. Add to that that the banks cannot finance high loan growth any more, the world (investors, ratings agencies, regulators) will not lend them the money, and it becomes clear that lower credit growth and interest rates are a structural change.
Now, once you throw in cyclical factors, like the levels of commodity and dwelling investment, you can start considering where an emergency low will be when the mining investment starts to diminish mid next year. In my view it could be another 100bps points away but it is at least 50bps.
That will be an emergency low.
P.S. Alan Mitchell puts it all down to this:
A further reduction in the rate is expected by the markets and probably will be necessary if the business and consumer is further damaged by the failure of the Europeans and Americans to cleanly resolve their immediate sovereign debt and fiscal "crises".
Give me a break.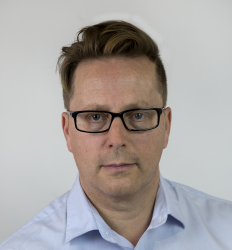 Latest posts by David Llewellyn-Smith
(see all)