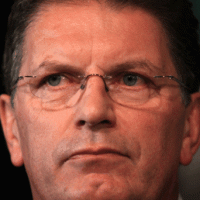 Following BIS Shrapnel's warning earlier in the month that the Melbourne housing market would remain in the doldrums for up to five years, consultants Charter Keck Cramer are now warning that it will be a long, slow road to recovery for Melbourne's outer suburban new house and land market. From Property Observer:
There will be no swift recovery in the outer-Melbourne residential new housing market, with a confluence of factors contributing to the unprecedented high rate of lots being returned to residential developers, according to Charter Keck Cramer.

The most recent update of the National Land Survey – a project undertaken by consultants Charter Keck Cramer (CKC) in conjunction with Research4, which tracks the performance of capital city residential land markets – found that 30% of Melbourne greenfield land had been returned by building companies to developers in the September quarter.

This compared with an already high average cancellation rate of 23% over the past 12 months and a cancellation rate of only 4% during the property boom from June 2009 to December 2010.

CKC director Robert Papaleo tells Property Observer there may have been a degree of artificiality in the September quarter cancellation rate, but there is likely to be a "long, slow recovery" for the Melbourne land market…

Papaleo says the jump in cancellations recorded in the September quarter to one in three may be partly due to the fact that listed developers – the main players in the Melbourne land market – have used incentives and other selling strategies to lift their contracts on hand and present healthier-looking numbers in their financial results…

Papaleo says some developers relaxed their selling terms to secure sales, including requiring in some cases that buyers pay only a $500 holding deposit, rather than the traditional 10% deposit…

In addition, the $13,000 state government handout for those buying or building a new home ended on June 30, which also may have contributed to a drop in demand…

What does remain though is a current a peak residential lot "overhang" of around 5,000 lots – land held mainly by listed developers – with is likely put further pressure on pricing.

"We are in for a lot of pain, and there is no clear sign of a turnaround either," says Papaleo.

Papaleo says the current incentives being offered by residential developers – ranging from $10,000 to $50,000 – are being dissolved into the pricing, causing a "re-benchmarking to remove the distortion".

"This will result in the need for a reduction in the price." he says.

The market has also not been helped by a rise in supply following plans announced in June to extend Melbourne's urban growth boundary outwards over the next 20 years to incorporate six new fringe suburbs and provide new homes for up to 100,000 people.

There are currently 24 precinct structure plans (PSPs) in various stages of planning, according to Melbourne's Growth Area Authority, with each PSP catering for master-planned residential communities of between 10,000 to 30,000 people.

"Supply has been forced up at the worst possible time," says Papaleo.
While I agree with most of what Papaleo has said, I think it is wrong to blame the recent extensions of Melbourne's urban growth boundary (UGB) for the malaise in the house and land market. Had the UGB never been implemented in the first place, and more land was available for development (along with quicker approval processes, etc), it is highly likely that fringe land values would never have risen to such heights and the market would not be in its current vulnerable state.
The situation facing Melbourne is a classic case of unresponsive supply, whereby the supply of land/new housing responds years after prices have risen, causing more pain on the way down. Extreme examples of these dynamics can be found in inland California, Nevada, Arizona, Florida, Spain and Ireland, where the supply response was late and hit after home prices had already risen and demand had collapsed.
Twitter: Leith van Onselen. Leith is the Chief Economist of Macro Investor, Australia's independent investment newsletter covering trades, stocks, property and yield. Click for a free 21 day trial.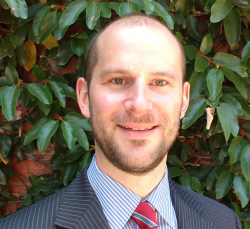 Latest posts by Leith van Onselen
(see all)