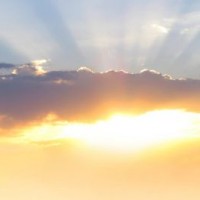 Just when you think it is OK to focus on Christmas and forget about the fiscal cliff the need of the political class to poke each other in the eye and get their faces on TV knows no bounds. Overnight we learnt that US Republican leader John Boehner is planning to take his "Plan B" to the vote in the House of representatives this week but Democratic Senate leader Harry Reid said that it won't get through the Senate.
Just so you can see the stupidity of this argument below is a graphic from MarketWatch which shows the difference between the Obama and Boehner plans.
It's cream pies at 20 paces folks and it's just posturing and is plain stupid. All the while the ranks of the American poor grow, markets are on tenterhooks and the chance of a repeat of the debacle of 2008 in markets after the Lehman collapse grow. But at least the Politicians get on the telly.
Right, enough of the rant for the day because there was a little bit of positivity in the markets which are up in the US as I write this morning with the 3rd read of Q3 GDP which took the annualised pace of growth up to 3.1% from the 2.8% expected. Of course hardly anyone expects this to be replicated this quarter thanks to the concerns over the Cliff but the fact that personal consumption which was also released overnight came in at +1.6% as expected gives some hope growth has not collapsed. The Philly Fed index was likewise positive printing at 8.1 from -10.7 last and against pundit expectations of a -3 print. Existing home sale were also up at 5.9% from 1.5% last. On a darker note however jobless claims increased 17,000 to 361,000.
Gold
Of bigger interest overnight given the discussions of the past week and my view that Gold was going to tank was the price action in precious metals. Gold fell $21.20 and is down 1.27% at $1645.30 oz. as I write but off the low of $1637.60 according to Reuters.
As we head into the weekly and then very soon the yearly close I am watching Gold very closely. Some of my systems are already short gold but a press below $1635 oz. would for me be the decisive break of the multi year uptrend line and a signal of a much deeper retracement to come. Even Gold bull Jim Rogers is cautious yesterday I saw him quoted as saying,
"Most things correct 30 percent every year or two, even in big bull markets – 30 percent corrections are normal and yet gold has only done that once in the past 12 years," Rogers said. "Gold on any kind of historic market basis is overdue for a nice correction."
As you can see in the chart above gold has been trending lower for some time now and the lower of the two red lines stretches back to the start of the Gold bull run which commenced in 2008. If we get a weekly and or monthly close below $1635 then I'll be looking for a run to $1434 in time.
At the close Europe was largely unchanged with the FTSE, CAC and DAX all 0.05% either side of square. In the US with 48 minutes to go the S&P is up 0.36% to 1440.98, the Dow is 0.19% higher and the Nasdaq is up 0.15%.
We have noted gold above and Silver also had a big fall, in fact much bigger then gold as it lost 3.91% to $29.83 oz. As we wrote recently we had a target for a fall to $30.60 which has been materially exceeded overnight and the charts look like it may want to test important trendline support at $29.45/55. We'll keep an eye on it.
Oil tired to break up through yesterday's high and our target level but has closed below it at $90.21 for a gain of 0.26%.  Copper was 1.93% lower while the Ags were also off sharply with Corn down 0.92%, Wheat off 1.77% and Soybeans 2.09% lower.
On Global FX markets not big moves over the past 24 hours but some decent ranges with Euro trading a low of 1.3187 to a high of 1.3295 and is currently up 0.11% at 1.3241. Stirling is up 0.20% to 1.6279, Dollar Yen largely unchanged at 84.38 while USDCAD is down 0.12% at 0.9837. The AUDUSD spent the last 24 hours dancing on the spot and is roughly unchanged at 1.0481
Lets have a look at some Meta 4 charts from my  AVATrade platform.
EUR/USD: 
The 4 hour charts for EUR suggest a double top around 1.33 and are signalling a potential fall back to last nights lows and if that gives way 1.3145/55
AUD/USD:
The Australian Dollar made a low at 1.0459 over the past 24 hours which was in my 1.0450 region identified yesterday. The bounce has been encouraging for those looking for more positive price action. Should the 1.0450 region break then the big support comes in at the bottom of the uptrend channel that comes in at 1.0400 today:
Data
BOJ Monthly economic survey in our time zone today and then French Business Climate tonight together with UK GDP and Public sector borrowing out. In the US the Chicago Fed index is out as is Durable goods and more personal income data.
Twitter: Greg McKenna
Here is how the markets looked at 7.20am this morning.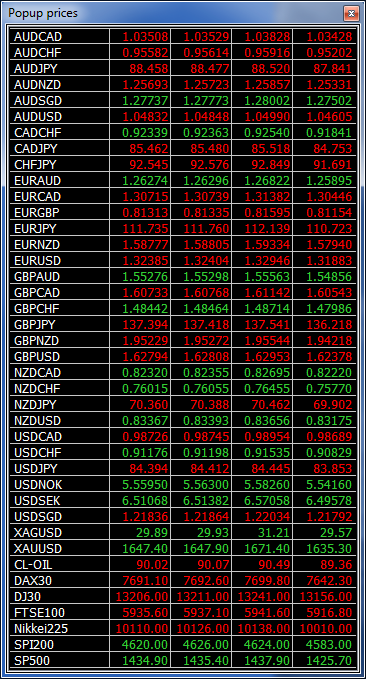 Disclaimer: The content on this blog should not be taken as investment advice. All site content, including advertisements, shall not be construed as a recommendation, no matter how much it seems to make sense, to buy or sell any security or financial instrument, or to participate in any particular trading or investment strategy. Any action that you take as a result of information, analysis, or advertisement on this site is ultimately your responsibility and you should consult your investment or financial adviser before making any investments.
Latest posts by Deus Forex Machina
(see all)