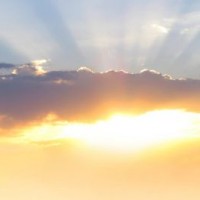 Finally some movement and hope that the 'Fiscal Cliff' might be averted with John Boehner making a large and material concession by putting tax hikes on the table, but only for those who earn over $1 million, not the $250,000 lower income limit that president Obama was or is looking for.
This is a big move in the context of the recent presidential election as it steps away from the Tea Party style rhetoric and ideological abhorrence of tax hikes that the Republicans have displayed over the past year or so. I don't think it is too much of a point to say that Boehner has crossed the Rubicon.
Now of course he might have simply moved to put the President under pressure, but markets have taken this as a very positive sign and as I write this morning stocks are up sharply and the US dollar is also benefitting. This is genuinely good news and suggests that politicians have indeed learnt the lessons of 2008 and perhaps better understand that the electorate has little appetite for the dispute at the moment. Equally it is a victory (potentially) for the hard talking of Ben Bernanke and his statements that he has nothing if the Economy goes over "The Cliff".
Elsewhere of course the big news was the election, should we say re-election, of the Japanese Prime Minister Shinzo Abe and his plans to goose inflation to 2%. Overnight there was talk that the BoJ is already preparing for a meeting to discuss how it can achieve this and also the request by Abe of his Ministers to work with him on this plan as soon as they are sworn in on December 26th.
Price action in the past 24 hours with respect to Japan and Japanese markets was pretty interesting and the number of "orphan" candles that have been created. Below is the Nikkei and then the USDJPY below that and what you see are big gaps higher but then the candles are "down" candles as the positivity was reversed.
Nikkei Above
The way I trade a candle like this, that has satisfied my 138.2% price projection and then reversed, is to treat is as a warning that a bigger dip is coming. I would be out, that is my process, but this is a warning that a reversal is coming and so today and tonight's price action is important to watch and either confirm or deny this potential eventuality.
Datawise yesterday and overnight of most interest was the big swing in TIC Flows into the US as foreigners sort other destinations for their capital. Flows fell from $4.3 billion in September to an outflow of $56.7 billion in October. Somewhat historic but interesting nonetheless.
In Europe markets didn't get the US bounce and closed mixed with the FTSE down 0.16%, the CAC fell 0.14% while in Germany the DAX was 0.11% higher. Italian and Spanish shares were higher by 0.61% and 0.20% respectively no doubt on the hopes surrounding the single European banking regulator and hopes this is more steps toward integration and as such lower and lower chances of a Grexit or Euro implosion.
In the US with 1 hour and 15 minutes till the close the S&P 500 is up 0.73% to 1423 (off the high for the night) while the Dow is up 0.43% and the NASDAQ is up 0.72%. Apple recovered a little on news that the iPhone is selling well in China but as I noted yesterday the set up is there for one of my favourite trades – the reverse of the USDJPY move recently.
Crude rallied 0.92% to $87.53 Bbl overnight and is starting to look constructive for a run toward $90 on the charts. Gold and Silver are unchanged for a change while the Ags continued their shenanigans with Corn down 0.96%, Wheat off 0.77% and Soybeans up 0.25%
Lets have a look at some Meta 4 charts from my  AVATrade platform.
EUR/USD: Looking at the 4 hour charts Euro hasn't pulled back too far from last nights high of 1.3191 and amove above here opens further topside toward the mid 1.30's. However short term while below last night's high a move back toward 1.31 seems likely.
AUD/USD:
The Aussie was under a little pressure after early strength making a high of 1.0568 and is down a little on the day at 1.0542. But as you can see in the chart below it is dancing on the spot at the moment with no firm direction:
Twitter: Greg McKenna
Here is how things [email protected] 6.40 this morning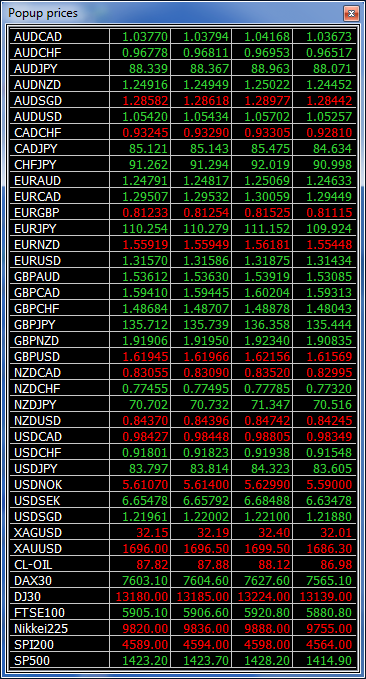 Disclaimer: The content on this blog should not be taken as investment advice. All site content, including advertisements, shall not be construed as a recommendation, no matter how much it seems to make sense, to buy or sell any security or financial instrument, or to participate in any particular trading or investment strategy. Any action that you take as a result of information, analysis, or advertisement on this site is ultimately your responsibility and you should consult your investment or financial adviser before making any investments.
Latest posts by Deus Forex Machina
(see all)