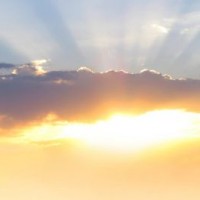 Friday night's trade was once again dominated by moves in global FX markets and a continuation of weaker equity prices in the US.  It doesn't feel like it is going to be a quiet close to the year.
Normally with only one full week left in the year volumes get thin, thoughts turn to the holidays and family and we get lower volume, tighter ranges in markets. But that is unlikely to be the case this year with ranges and volatility having been at multi-year lows recently and given some important things that could kick off new trends as we end 2012 and enter 2013.
Indeed we just might have seen some important moves in this direction already.
Over the weekend in Japan the LDP has had a decisive victory in the Japanese election and has been returned to power with a huge mandate to weaken the Yen and pump up inflation and the economy. Whether or not there is a sell the fact rally in the Yen today or even this week it seems that a multi-quarter sell off in the Yen has begun. In the context of trades and trading though readers know my view on the USDJPY and that it is in a long term run toward 99 with stops along the way at important points.
Equally BoJ stats already show a material uptick in foreign purchases of Japanese equities recently and this is likely to accelerate this week and next. We could debate the merits of buying moribund equities for many moribund companies in a moribund economy but where the money flows so goes the market.
On a negative note watch out for the rhetoric around the China/Japan island dispute to ratchet up.
As noted above in the US the talks on the Fiscal cliff remain top of mind and seem to be getting nowhere. As we get closer to the end of the month beliefs that the political class couldn't be so silly as to head over the cliff is getting tested.  Reports last week were that House Republican speaker told colleagues not to make holiday plans – so it seems that things might go down to the wire.
Data wise Friday the HSBC Flash PMI at 50.9 from 50.5 last was a positive for the Shanghai market. Manufacturing PMI's in Europe were also an improvement with the Markit Manufacturing PMI rising .01 from 46.2 to 46.3 in December but the Composite index was up a much stronger 0.8 points to 47.3 on the back of the big pickup in Services PMI from 46.7 to 47.8 although as you can see all three remain below 50.
European shares were stronger early as the more positive tone emanating from Asia and particularly Shanghai but that strength faded and at the close of play the FTSE was 0.13% lower, the CAC was flat but the Dax did manage to hold onto some of its early gains and closed up 0.18%.
In the US  the price action in Apple and the weekly close on the S&P 500 were pretty ugly last week and having called the low a month ago my sense is that Tuesday last week might be the high for a while. Apple has now traced out one of my favourite set ups for a trade and a push down through $500 will be decisive and open the way for a move toward $430.
At the close the Dow was down 0.27%, the S&P 500 of 0.38% to 1414 (still dancing on the spot but poor price action after the weeks early move higher) and the NASDAQ was off 0.71% led lower by the weakness in Apple and other tech stocks.
A weaker dollar usually equals stronger crude prices and so it was on Friday with a rise in Nymex crude of 0.98%, gold and silver were fairly quiet by their standards closing at $1694 and $32.29 oz respectively. Copper rose 0.56% and the Ags were on a bit of a tear with corn up 0.91%, wheat 1.01% higher and soybeans up 1.32%. OJ was up another 1.2%.
Lets have a look at some Meta 4 charts from my  AVATrade platform.
EUR/USD: The euro closed just below the top of that range and a break will open the way to the 200 day moving average at 1.3515 and the 1.382% projection which comes in at 1.3613.
AUD/USD:
The Aussie didn't stick with stocks on Friday night continuing to strengthen with USD weakness while stocks swooned. It has been a volatile few days as you can see in the chart above and while the bias for a higher AUD remains I am wary of the outlook if stocks are turning lower.
For the moment though 1.0505/15 remains good support as we saw at the end of the week and resistance is at 1.0586 last week's high:
Twitter: Greg McKenna
Here is how things looked Saturday Morning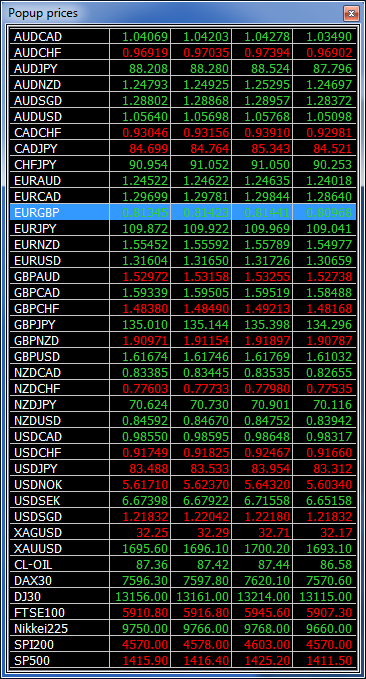 Disclaimer: The content on this blog should not be taken as investment advice. All site content, including advertisements, shall not be construed as a recommendation, no matter how much it seems to make sense, to buy or sell any security or financial instrument, or to participate in any particular trading or investment strategy. Any action that you take as a result of information, analysis, or advertisement on this site is ultimately your responsibility and you should consult your investment or financial adviser before making any investments.
Latest posts by Deus Forex Machina
(see all)