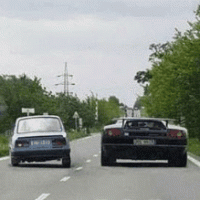 The Australian Bureau of Statistics (ABS) today released the national accounts for the September quarter, which registered a 0.5% increase in real GDP over the quarter and a 3.1% rise over the year. The market had expected GDP to increase by 0.6% over the quarter. On a per capita basis, real GDP was flat, meaning that it just managed to keep up with population growth over the quarter.
The below ABS table shows the breakdown by the main components compared to the previous quarter: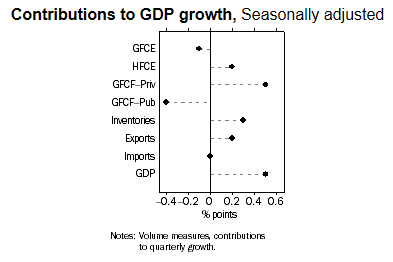 In seasonally adjusted terms, the main contributors to GDP were Total changes in inventories (0.3%), and Household final consumption expenditure (0.2%).
By industry component, the main contributors to GDP were Mining (up 4.5%), Manufacturing (up 2.1%) and Health care & social assistance (up 1.8%). Mining contributed 0.4% to the increase in GDP, whereas Manufacturing and Health care & social assistance both contributed 0.1% to the increase in GDP:
Western Australia drove the increase in GDP, with state final demand rising by 2.3% over the quarter. New South Wales (+0.1%) and the ACT (+0.6%) also managed moderate growth. By contrast, state final demand fell in Victoria (-0.2%), Queensland (-1.6%), South Australia (-3.2%), Tasmania (-1.5%) and the Northern Territory (-2.9%). Victoria and Tasmania are now officially in recession, with both states experiencing at least two consecutive quarters of negative growth.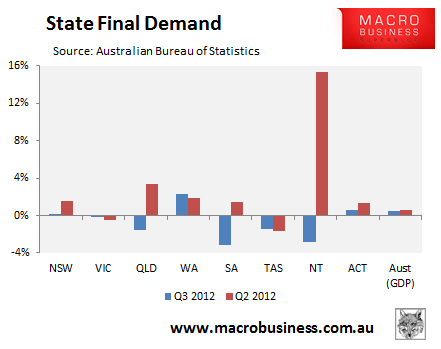 The terms-of-trade declined for the fourth consecutive quarter, down -4.0% over the quarter on lower commodity prices: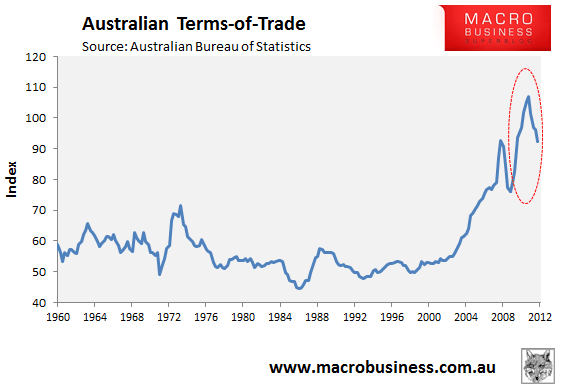 The decline in the terms-of-trade is dragging on income growth, with real per capital national disposable income (NDI) falling by -1.2% over the quarter and by -1.8% over the year. Going forward, income growth will continue to be weak as long as the terms-of-trade continues to unwind (see below charts).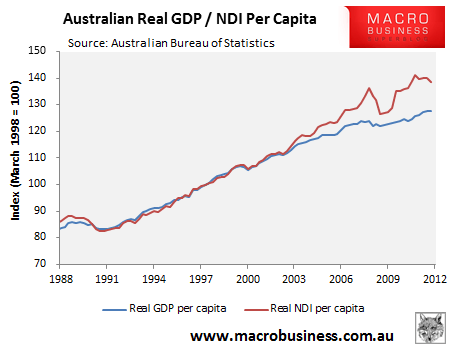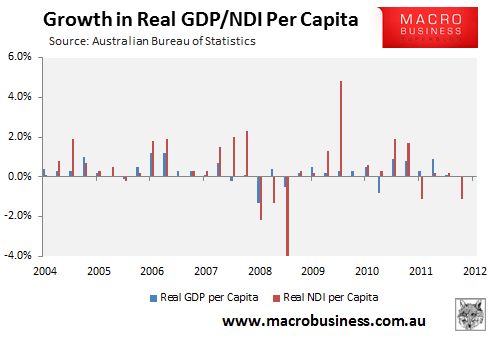 Arguably, the best story to come out of this release is that productivity continued to grow, with real GDP per hour worked increasing 0.8% over the quarter and by 3.3% over the year. The structural adjustment under way looks like it is creating greater efficiencies in the weaker sectors: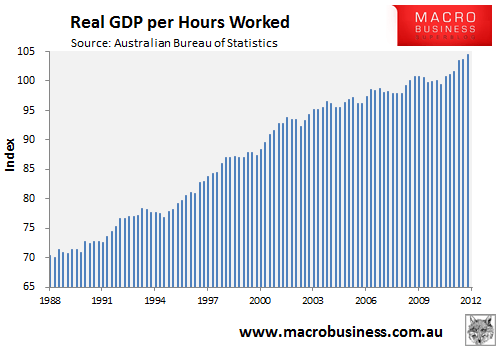 Finally, the household savings ratio fell slightly over the quarter to 10.6% from 10.9%, and remains well above the levels of the 2000s housing/credit boom, but below the recent peak level of 12.1% reached in June 2009 in the wake of the financial crisis: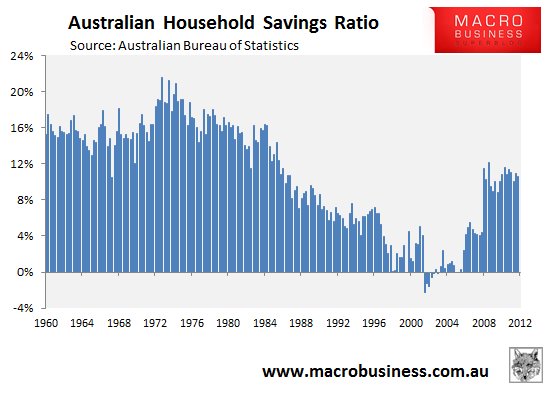 Overall, this is a weak result. Growth of real GDP per capita was flat, growth in the non-mining economy is clearly weakening, and disposable incomes are on the slide. The RBA was clearly justified in reducing interest rates yesterday. And you can expect more rate cuts as the mining boom unwinds.
Twitter: Leith van Onselen. Leith is the Chief Economist of Macro Investor, Australia's independent investment newsletter covering trades, stocks, property and yield. Click for a free 21 day trial.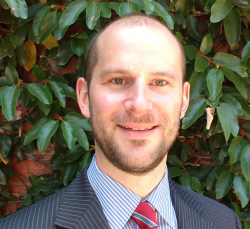 Latest posts by Unconventional Economist
(see all)