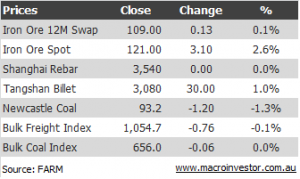 Find above the iron ore price table for December 7, 2012.
As you can see, spot hit the afterburners. Last week's Politburo rhetoric and a little support from rebar seems to have sent traders barmy bullish. Good for them, what's the evidence? First, here's the ore chart: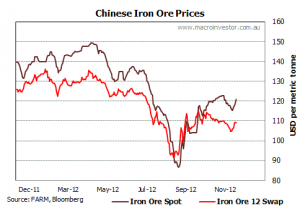 And the steel chart: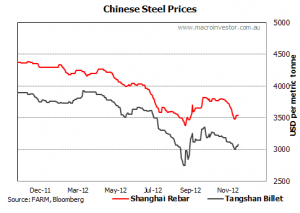 Local bulk shipping rates are still in the dunny: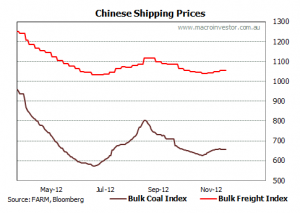 So, the rally look more like hope than current reality. And who knows, there may well be a spike in the new year. All I can say is that the spreads make spot look over-valued already. Spot to swap is still elevated for this price bracket: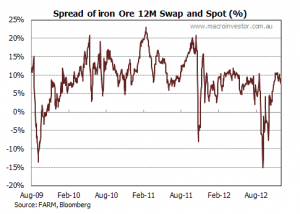 And spot to rebar is hitting new wides: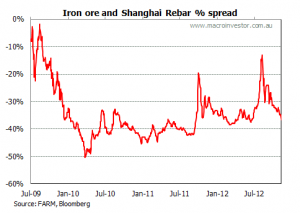 This is a classic preemptive move by the spot market. We'll need to see significant strength in spot sales in the new year to support it. We'll get some but I remain cautious.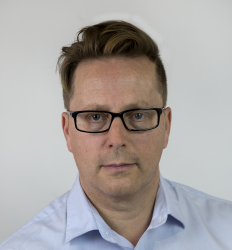 Latest posts by David Llewellyn-Smith
(see all)