As the Unconventional Economist has previously described, there is a strong historical correlation between the headline rate of Consumer Confidence and mortgage as well as house price gains: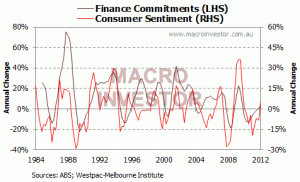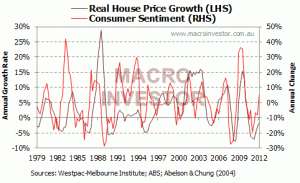 So today's falls in consumer confidence are not so good for property. But, although this morning's confidence number retraced its November gains, in the area of savings and investment it was the opposite, with sentiment continuing to mount for property. From Bill Evans:
The rate cut has further boosted confidence around whether now is a good time to purchase a house with the index tracking sentiment on this improving by a further 1.9% to reach its highest level since September 2009. That year Australian house prices increased 14% and were a major factor behind the Reserve Bank's November decision to begin the rate hike cycle which lasted until November 2010.

…The September survey also included additional questions on consumers' savings preferences. There was a fall in the proportion of respondents who favour bank deposits, down 4.1% from a record 39% in September to 34.9% in December. In contrast we saw a 4.1% jump in the proportion of respondents who favour real estate to 24.0%. Apart from June this year, when a quarter of consumers favoured property, this represents the highest reading since 2005.
I do not have the data for the correlations between the property specific survey questions and house prices but there is obviously something of a divergence underway between the property dimensions of the survey and headline rate. AS Bill Evans himself concludes:
 The authorities will be pleased that housing confidence has been building although ongoing pessimism around the economy and employment will limit the impact on actual housing market activity.
Er 20121212 Bull Consumer Sentiment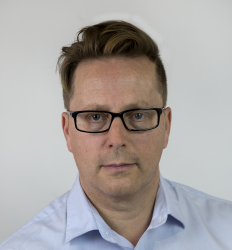 Latest posts by David Llewellyn-Smith
(see all)