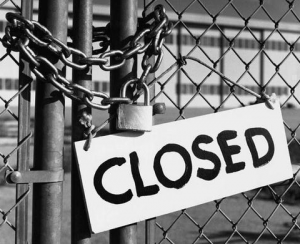 It looks like my call that the end of the LNG boom is nigh is fast becoming conventional wisdom. From The Australian:
Macquarie analyst Adrian Wood says Australian capital expenditure on LNG projects may peak next year, with the recently approved Ichthys development increasingly likely to be the country's last new project to move into construction.

…The blowouts mean the forecast internal rates of return for the projects have fallen from 14.9 per cent to 11.7 per cent, which, he said, "provided scant reward for the considerable development risks endured…Costs are trending higher just as buyers grow more price-sensitive…As a result, LNG project returns are seemingly being squeezed from both sides, meaning either Australian operators will have to contain local cost pressures or buyers will have to accept higher prices."

Tim Schroeders from Pengana Capital Management said the combination of rising costs and potential falling prices did not bode well for further LNG developments.
"The disappointing cost blowouts in Australia and PNG are definitely concerning investors, as are the potential change in dynamics for LNG pricing relative to oil prices and the long-term nature of those contracts," he said.
That's bye, bye Browse and Arrow. If it's true, the investment cliff facing Australia in the next few years is very steep indeed. Here's how CBA illustrated it, in blue (but remember, "advanced" isn't going to cut it any more):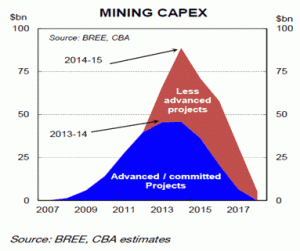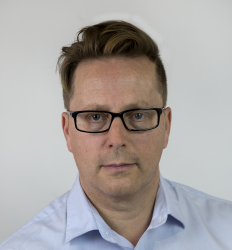 Latest posts by David Llewellyn-Smith
(see all)