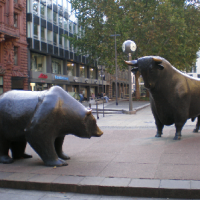 By Chris Becker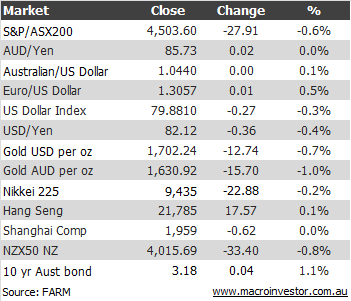 The Asian response to the fall in US manufacturing overnight was tepid at best, confused at worst, but it was all eyes on the RBA as it cut rates, yet the dollar rose against the USD! Aussie stocks retraced all of yesterday's gains with the ASX200 losing 0.6% to 4503 points. Check out a full roundup by sector including some the top 8 stocks and some technical analysis below.
The Nikkei 225 had a small loss as the Yen strengthened slightly against the USD, while Chinese markets are putting in a scratch day – not breaking out as I expected. Notch that for another wrong call in the short term!
The Aussie dollar slipped a little on the rates decision, but then rallied slightly as the full statement was absorbed by traders – in other words no real change against the USD or most of the other major crosses either. Given there's a few more months before the next rates decision in February, there's no real pressure here .
The US Dollar Index and Gold (USD) are continuning to act weird, BOTH falling today – the latter getting close to support at $1700USD per ounce, I'm getting that trade wrong –  the former below support, got that right – strange times indeed: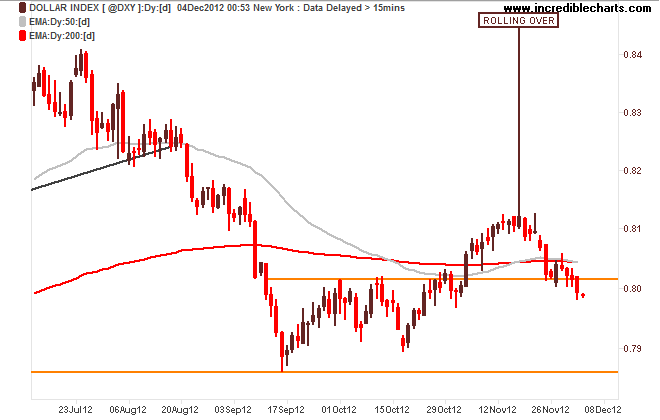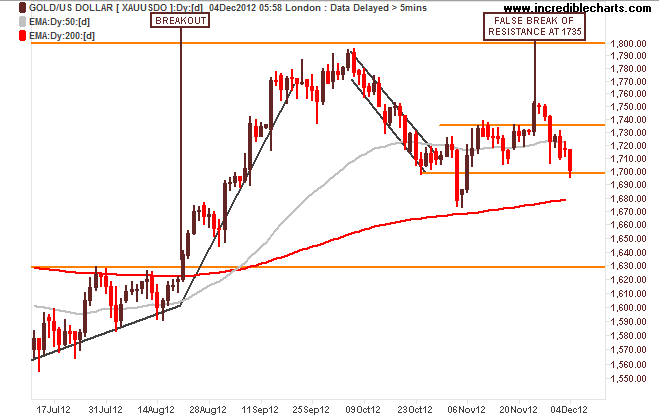 Australian Stocks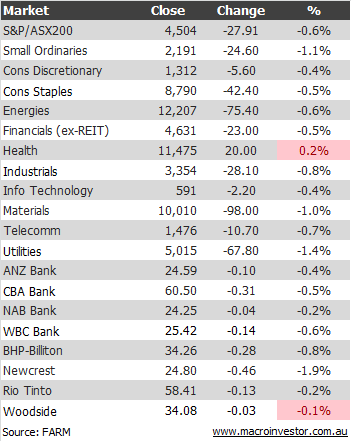 The table above shows losses across most sectors, although Health had a small upday, the pain was mainly in materials – that's another I've got wrong in the short term!
The best performing ASX8 (the top four miners and banks) was Woodside – only losing 0.1% – not much really to say with that one – bullish sideways is the best interpretation: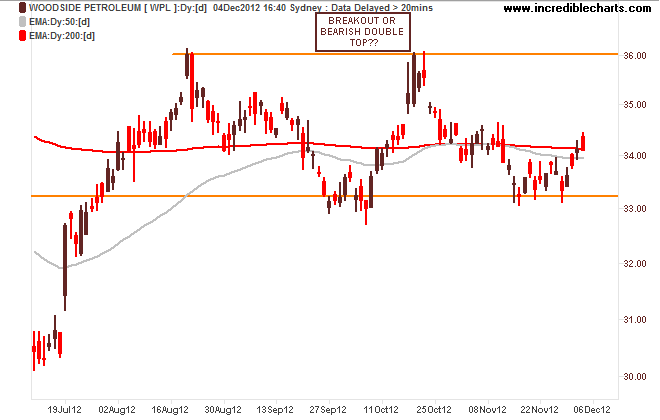 The market is trying to revisit the previous high falling below resistance at 4520 points – but with significant support at 4400 points: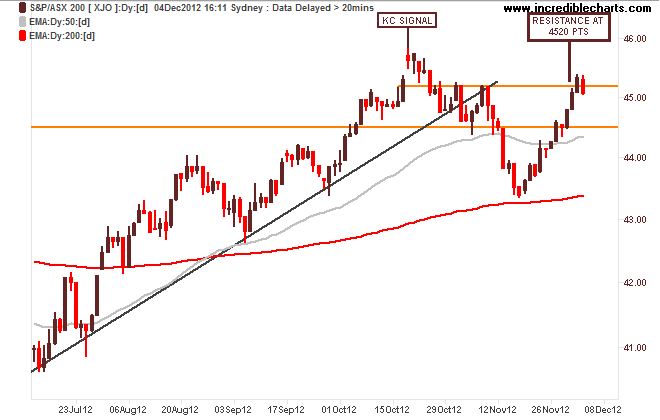 This free daily update should be read alongside Live Trades articles, published every morning at Macro Investor, and placed in context with the longer trends and macro drivers within the overall technical picture,  where former "Trading Week" readers will find it reborn as "Technicals", published 8.30am each Monday morning. Chris Becker is an investment strategist at Macro Investor, Australia's leading independent investment newsletter covering stocks, trades, property and fixed interest.  A free 21-day trial is available at the site.

You can follow Chris on Twitter.
Disclaimer: The content on this blog should not be taken as investment advice. All site content, including advertisements, shall not be construed as a recommendation, no matter how much it seems to make sense, to buy or sell any security or financial instrument, or to participate in any particular trading or investment strategy. The authors have no position in any company or advertiser reference unless explicitly specified. Any action that you take as a result of information, analysis, or advertisement on this site is ultimately your responsibility. Consult someone who claims to have a qualification before making any investment decisions.