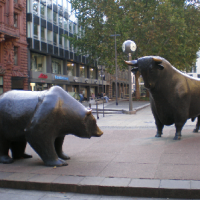 By Chris Becker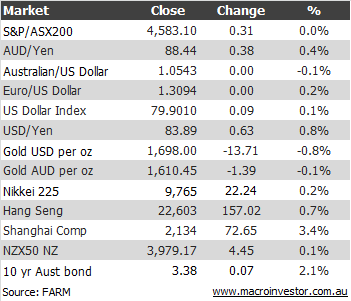 That's all folks – my last daily update for the year. I'll see you on the other side, around mid-January. This usually means we're going to have either a crash or a large rally – these volatile events always happen when I go on holiday.
Anyway, to today's results – yet another scratch day for the ASX200 but also most other markets in Asia – except this time mainland China. The Nikkei 225 barely moved after a very good day yesterday as the Yen weakened appreciably against, well everything.
The Shanghai Comp is the star today – actually up 4% since I grabbed that table from FARM and almost there on a breakout above resistance: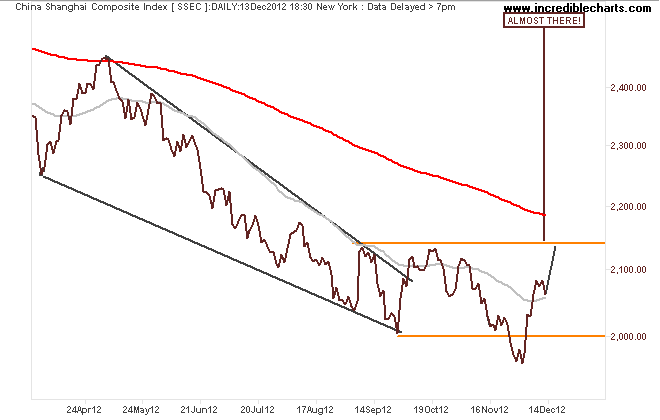 My preferred index, the HSCE Index has already broken out and looks like on its way to its February high: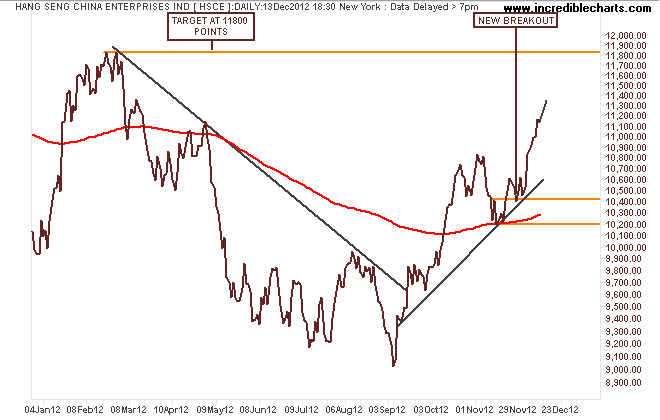 The Aussie dollar looks set to reach 1.06 on USD weakness – time to short soon perhaps given it hasn't breached this level in quite some time: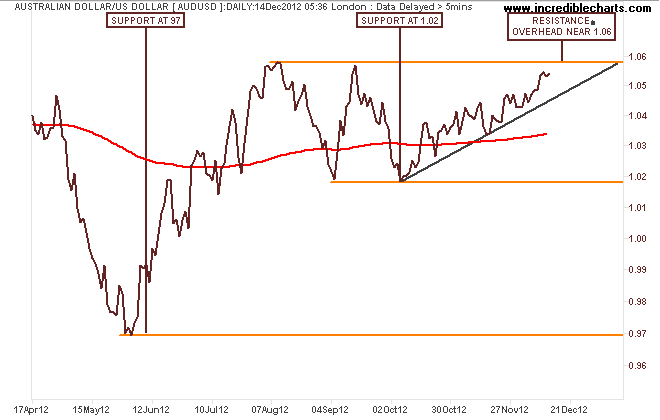 The US Dollar Index remains below the 80 point key level – maybe QEInfinity will work this time? Not according to Gold (USD)  – the shiny metal is just above its 200 day moving average with a lot of selling overhead: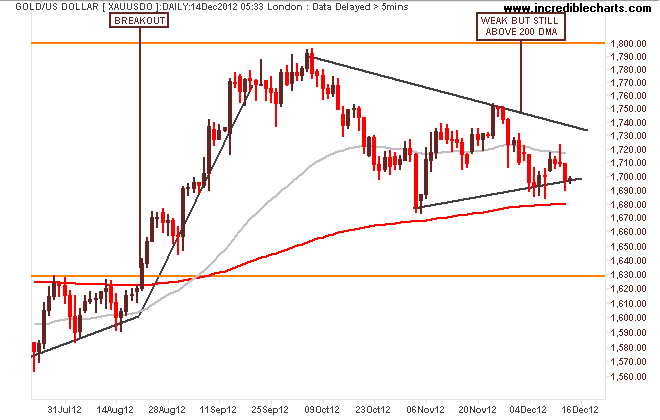 Australian Stocks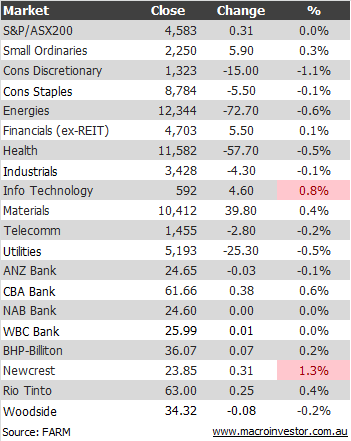 More interesting rotations in the sectors today – I note that most of the mainstream analysis and newsletters are saying to buy yield stocks – a bit late isn't it?  Discretionary stocks were sold off after yesterday's bid on Xmas cheer, but its really about the battle of the overbought, overvalued and overconcentrated financials vs the China Caboose – the materials sector: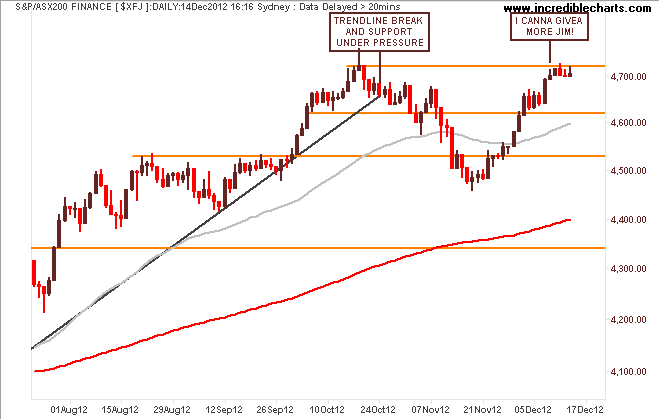 I'll let the chart talk here: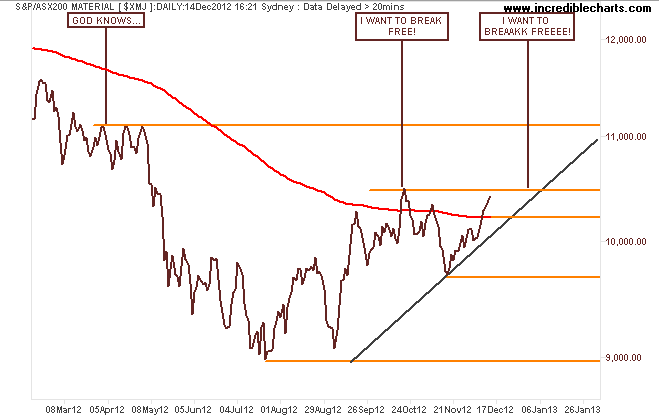 Those tails above in the last 3 days tell a picture as well: lots of sell just above the recent high. Profit taking? I feel a correction in my bones – that's been a big rebound from the 200 day moving average hasnt it?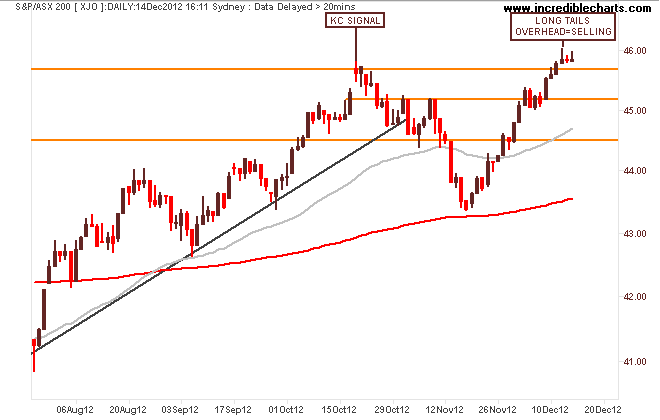 Enjoy the rest of 2012, I'll see you in the new year!
This free daily update should be read alongside Live Trades articles, published every morning at Macro Investor, and placed in context with the longer trends and macro drivers within the overall technical picture,  where former "Trading Week" readers will find it reborn as "Technicals", published 8.30am each Monday morning. Chris Becker is an investment strategist at Macro Investor, Australia's leading independent investment newsletter covering stocks, trades, property and fixed interest.  A free 21-day trial is available at the site. You can follow Chris on Twitter.
Disclaimer: The content on this blog should not be taken as investment advice. All site content, including advertisements, shall not be construed as a recommendation, no matter how much it seems to make sense, to buy or sell any security or financial instrument, or to participate in any particular trading or investment strategy. The authors have no position in any company or advertiser reference unless explicitly specified. Any action that you take as a result of information, analysis, or advertisement on this site is ultimately your responsibility. Consult someone who claims to have a qualification before making any investment decisions.