Please find above RP Data's November housing market update, which analyses the nation's housing market as at the end of October when dwelling values declined by -1.0% over the month.
As always, there are some interesting tidbits of information, including:
1. The recent pick-up in sales volumes, which are tracking 15% the same time last year, although they remained 4.2% below the five year average in August: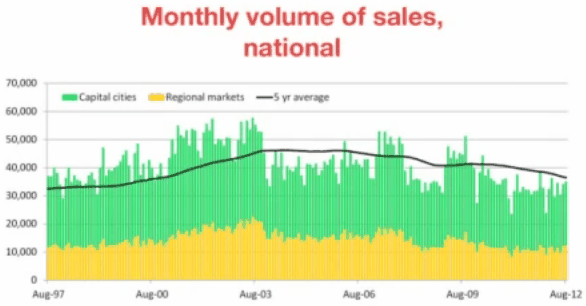 2. The average time taken to sell a home has also declined from the same time last year – from 62 days in September 2012 to 56 days in September 2012 – although it remains fairly elevated: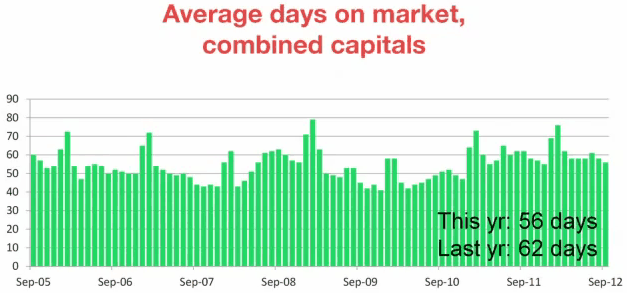 3. The average level of vendor discounting has fallen by -0.5% from the same time last year: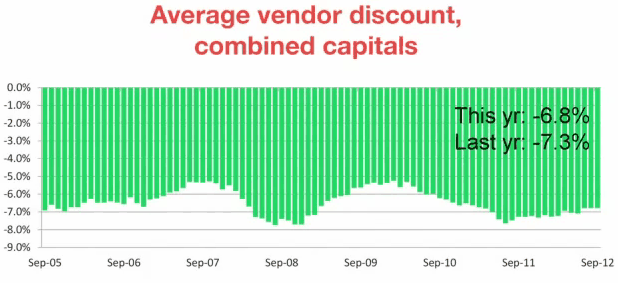 4. Auction clearance rates are improving, but remain fairly low compared with the 'boom' times of 2009-10: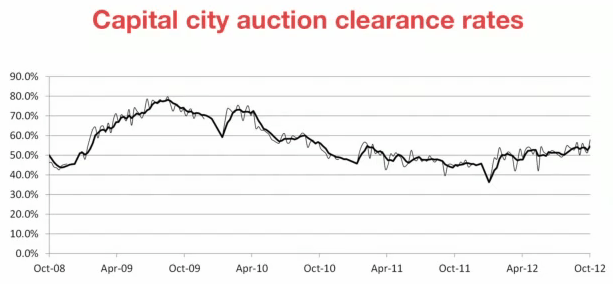 5. The overall number of homes listed for sale was -0.7% below last year's levels in October 2012, but remains highly elevated: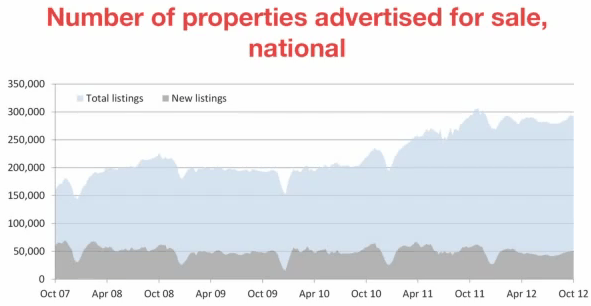 Looking forward, RP Data's Tim Lawless expects the housing market to stage a tepid recovery, although conditions will continue to favour the buyer. Lawless notes that Perth, Sydney and Brisbane are expected to perform the best over the coming year, although growth rates will only track income growth "at best".
Twitter: Leith van Onselen. Leith is the Chief Economist of Macro Investor, Australia's independent investment newsletter covering trades, stocks, property and yield. Click for a free 21 day trial.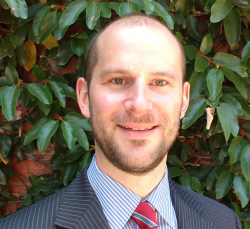 Latest posts by Leith van Onselen
(see all)