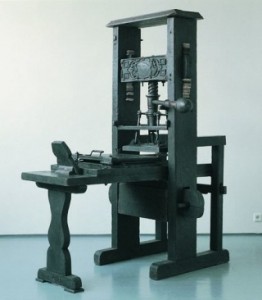 From the AFR:
Further evidence that the Reserve Bank of Australia may be passively intervening in currency markets by selling Australian dollars off-market has been released by the central bank on Thursday morning.

The total volume of "other outright" transactions, which take place between the RBA and other central banks and overseas institutions, reached $483 million in the month of October, the highest level since June 2009.

In the last three months, inflows of $1.37 billion have been recorded in this category, compared to $360 million in the previous three months.
Here is the montly data table: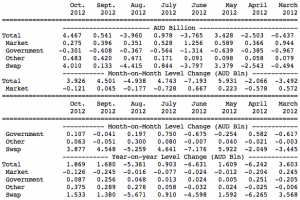 Kind of looks like it.