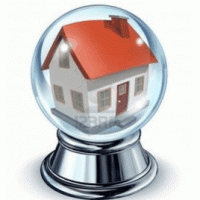 Yesterday afternoon, I attended the Forecasting the Future  session at the Property Council's annual Property Congress, held in Sydney.
The session was moderated by Peter Verwer (Chief Executive of the Property Council) and included a number of high profile property industry analysts, namely:
Nerida Conisbee: National Director of Research for Colliers International;
Anthony De Francesco: Managing Director, Investment Property Databank;
Frank Gelber: Chief Economist, BIS Shrapnel;
Tim Lawless: Research Director, RP Data;
David Rees: Regional Director, Head of Research, Jones Lang LaSalle
The session covered the state-of-play and forecasts for all of the classes of property, such as: office, retail, residential, and hotels.
The discussion on the residential segment was unfortunately fairly limited, but fruitful nonetheless. Peter Verwer  (moderator) brought up an interesting slide showing that from a survey of 1,200 industry professionals, two-thirds thought that Australian residential housing was overvalued, exactly the same result as last year's survey.
Tim Lawless argued that Australian housing was not overvalued, but affordability is a problem. He noted that Australia's unique geography, with a large proportion of our population located in just three major cities, means that Australian housing values, although high internationally, are justified [UE: I obviously disagree with this point. Prices are also high in regional areas. And it's not like Australia's cities are large by international standards, yet they are more expensive than most larger cities in other Western countries].
That said, Lawless does not believe that housing will come roaring back. Transaction volumes will likely remain low, whereas overall returns will probably track income growth or CPI, with Perth, Brisbane and Sydney likely to outperform, whereas Melbourne (especially apartments) will likely underperform. Lawless also believes that cash will be the best performing asset class over the coming year.
Frank Gelber largely agreed with Lawless, noting that Perth, Brisbane and Sydney would experience solid growth. However, he believes that Melbourne, Canberra and Adelaide are experiencing oversupply. Gelber cautioned that Melbourne is headed into a recession that would bring "two years of hell". Melbourne apartment prices would likely fall significantly and could take years to absorb the excess stock.
Gelber also does not believe that there is a lack of first home buyer demand; rather it's investors that are yet to return to the market [UE: yet first home buyer demand would probably be in the gutter without incentives from both government and developers, and investor credit is currently growing faster than owner-occupied housing credit].
Anthony De Francesco noted that buyers have no urgency to purchase because prices aren't expected to go anywhere. But changing demographics mean that demand will remain strong [UE: I argued the exact opposite on Wednesday, citing that the retirement of the baby boomer generation will weigh on housing demand and prices].
Regarding retail property, Anthony De Francesco argued that broad macroeconomic factors are weak, namely:
slow retail sales growth;
negative wealth effect from falling asset prices/wealth destruction;
household deleveraging;
syncronised downturn in all major markets, namely: shares, housing and labour;
people don't spend when they fears job losses.
Tim Lawless noted that housing transactions are at 1996 levels (15% below average), which adversely affects purchases of household items, such as bulk goods.
All participants expect interest rates to fall in order to allow housing construction to offset the void left by the unwinding of the mining boom. However, Anthony De Francesco noted that the RBA would be watching inflation closely, and David Rees cautioned that tradeable goods inflation could rise if interest rates cause the currency to fall significantly.
Frank Gelber believed that there would be a smooth transition from a mining-led economy towards a non-mining (read housing) led economy [UE: obviously we at MacroBusiness have very strong doubts].
Twitter: Leith van Onselen. Leith is the Chief Economist of Macro Investor, Australia's independent investment newsletter covering trades, stocks, property and yield. Click for a free 21 day trial.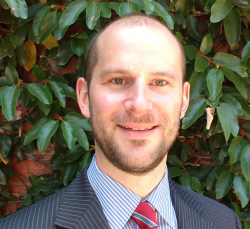 Latest posts by Leith van Onselen
(see all)