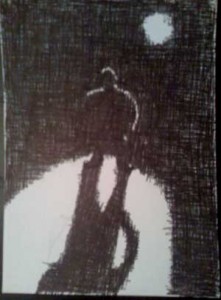 The HIA has an interesting new report out this morning. the report is long on rhetoric but rather short on evidence, sadly. It offers the following reasons for the struggle reinvigorate new home sales:
Are The Ingredients There For A Recovery?
At face value the ingredients are there for a recovery in new home building activity.
Interest rates are lower, a dire lack of rental stock is adversely affecting both availability and affordability, and incentives are in play for first time new home buyers in New South Wales, Queensland, and most recently South Australia. Furthermore, some housing policy reform initiatives are in the pipeline in NSW.

These ingredients are evident at a time when the base for a recovery is a recessionary level of new home building activity.
There are, however, also considerable headwinds and the variety of factors operating to constrain a new home building recovery is wider than has been evident in previous cycles.

Firstly, there is the interest rate situation. Lower interest rates should assist in driving a new home building recovery and possibly some renewed growth in large renovation projects. However, interest rate reductions are not providing the same kick to residential construction as has previously been the case. The lack of full interest rate cut pass through to mortgagees and businesses means that lower official interest rates are not being fully reflected in an equivalent decline in interest rate payments on private debt.

Secondly, partly driven by the above situation, and partly driven by the general almighty scare people felt from the GFC, households are firmly in deleveraging mode (a process that admittedly started prior to the GFC). In other words, households are focussing on paying down debt at an accelerated rate. This situation won't last forever, but based on historical experience it is a process that still has some way to run.
A third constraining factor is the seemingly incessant talk of a housing bubble. This particular focus on fiction unnerves potential home buyers (and renovators) and therefore reduces construction activity.

Scaremongering about a housing bubble also contributes to a fourth factor – widespread undervaluation of residential property. There is a relatively pervasive (yet unfounded) fear of future significant price correction and this is adversely influencing current property valuations.

This undervaluation and the wider issue of tighter credit supply post the GFC manifests itself in commercially viable residential projects failing to obtain the finance to get off the ground. This is now a very large supply side constraint amongst a plethora of longer running constraints which have been building up for 20 years now (see below). Tighter credit conditions for households also play a constraining role, but the key breakdown occurs on the development (supply) side.

Finally there is the fundamental supply side constraints themselves which have been accumulating for a long time. Years of inadequate land supply, zoning and planning delays, excessive regulation, GST levied on new but not existing property, to name just a few factors, are reflected in new housing being the second most heavily taxed sector of the Australian economy (there are a total of 111 sectors).

Even if other constraints are reduced or removed, these supply side constraints will prevent a sustained new home building recovery.
It is the banks and their valuers that determine valuations and their input into credit availability. Therefore, based upon the HIA's argument, the banks believe we have a housing bubble. Or the banks are busy listening too much to other folks who believe we have a housing bubble. Maybe the regulators? I'm actually not sure who the HIA is having a go at here. The boogie man perhaps!
The HIA might be better served looking at its own constituency. Developers are all madly offering special deals on new home packages that almost universally offer bonus goodies, like a new car, to win clients. The problem is that that leaves the face value of the property above the market value, meaning the buyer still has come up with a big deposit to cover the LVR gap.
Developers need to cut prices, then the credit issue (for the demand side at least) may resolve.
New Housing Conditions Nov 2012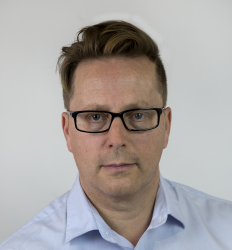 Latest posts by David Llewellyn-Smith
(see all)