So! Hope you had a good weekend and here is what happened in the iron ore complex on Friday: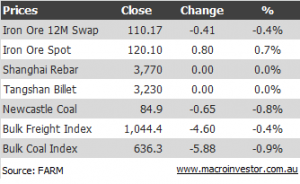 Here are the charts. First the ore price: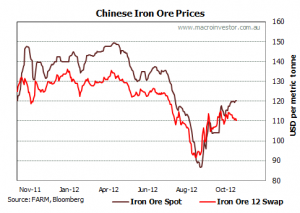 The 12m swap/spot spread has now fully reverted to recent mean: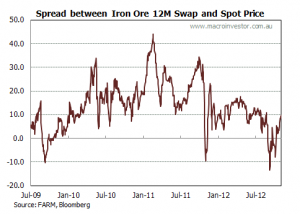 We are reaching the point where we'll need higher 12m prices to lift the spot price. That'll depend upon the appearance of some real end-user demand. There is no apparent sight of that in Chinese steel prices: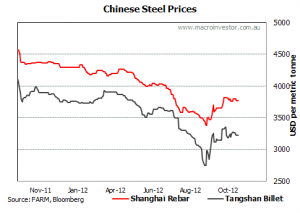 Nor is there any sign of it in China's coastal bulk shipping rates: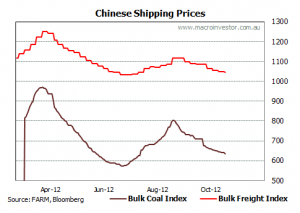 Thermal coal continues to sink, as the good professor put it, into the brown: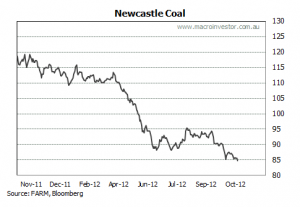 But there is one tantalising prospect in the steel port inventory data, which continues to fall despite steel mill restocking: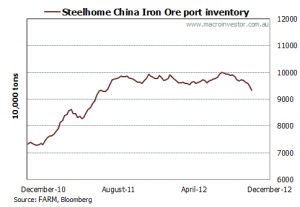 There are only loose correlations between the port data and the ore inventory cycle but this ongoing fall may be a good thing in the short term. As I've mentioned before, the structural Chinese steel glut is suppressing the need for mills to hold large stockpiles of ore. We may be seeing a structural shift to lower inventories, therefore, and when this process runs its course it will apply more upwards pressure to seaborne prices.
The downside is that it also means seaborne prices will be more volatile in future as mills run on thinner stock margins and fluctuations in steel demand are passed through the supply china more quickly. But there is a possible argument here that current iron ore demand is artificially suppressed by the structural correction.  Not sure if I believe it yet.
Finally today, there was more (dodgy) evidence late last week that China is not looking to shut down and giveaway to Australia its own iron ore production base. From some whacky sources in China via mining.com (h/t jackflash):
Shanghai-based industry site Glinfo provides details of a new report by MySteel.net and China's Metallurgical Mines Association that show just how unbalanced the domestic Chinese market has become.

Over the first nine months of 2012, China's pig iron and crude steel production reached 503 million tonnes and 542 million tonnes, year-on-year up a modest 2.7% and 1.7%, respectively.

In contrast China's domestic iron ore output shot up 16.6% to 968 million tonnes, while imports jumped 8.2% to 550 million tonnes over same period.

And it's still accelerating – in September Chinese mines churned out 129 million tonnes, up a whopping 20% from last year.

…According to the study there are 66 projects with a total production capacity of 490 million tonnes currently under construction in the country.
Obviously this contradicts recent reports from CISA that 40% of Chinese or production is already offline. Who knows where the truth lies? But recalcitrant Chinese supplies are what I expect.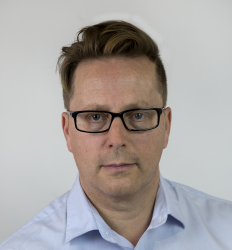 Latest posts by David Llewellyn-Smith
(see all)