The news continued to be poor in the iron ore complex yesterday: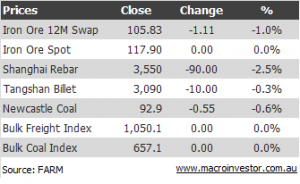 Although spot held up, it's on its Pat Malone and it won't last. The caning of rebar is especially a concern and it is quite clear that the restock is done, not just in ore but it appears steel as well: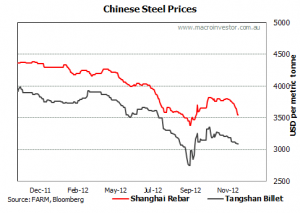 The refusal of spot to move has blown spreads to swap and rebar back to their uncomfortable wides: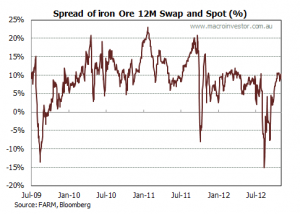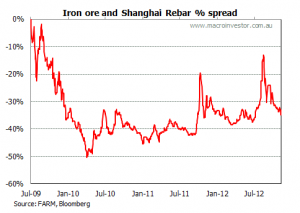 And this has happened despite an ongoing draw down in Chinese port inventories of ore: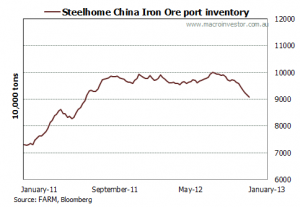 As I've said before, this should be positive because when inventory stabilises, imports should rise. But right now its making me wonder just how fundamentally weak the steel sector is.
In short, we are setting the conditions here for a sharp fall in spot ahead.
Which will not help the news today, which is all about furious agreement with my my emerging iron ore glut thesis and what that means for emerging producers. Nothing good! From The Australian:
UBS analyst Glyn Lawcock warned that the rail lines being considered by the likes of Gina Rinehart's Roy Hill and infrastructure group QR National could add significant new supplies to the iron ore market at the same time as heavyweights Rio Tinto, BHP Billiton and Fortescue Metals were expanding their production, hurting iron ore prices and potentially rendering new projects uneconomic.

"The additional potential supply that Atlas, Hancock and Wah Nam could provide is a negative to the iron ore trade and this ultimately leads us to a view that developing rail infrastructure could in fact make these aspiring projects less economic due to lower margins," Mr Lawcock said.

"These new entrants could effectively become the top of the cost curve . . . which effectively sees these new entrants generate a zero (free cashflow) margin."

UBS is predicting a long-term iron ore price of $US72 a tonne at a US dollar exchange rate of 80c, in line with Mr Lawcock's forecast operating costs for the new entrants.
Yep. More Australian production plans are headed for the shelf.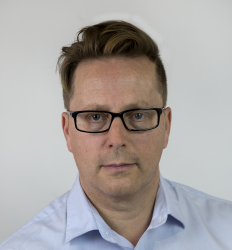 Latest posts by David Llewellyn-Smith
(see all)