Cross-posted from FTAlphaville.
One of the tentative signs of improvement in China's economy in the past few months has been the apparent reduction in inventory of residential apartments.
Real estate investment was responsible for about 13 per cent of China's GDP last year, and is a key destination for financially-repressed Chinese household savings, so it's an important sector.
Yet assessing the true state of housing inventory in China is not easy (shocking, we know). Last month we wrote about a sceptical view of China's property inventories from Mark Williams of Capital Economics, in which Williams pointed out that only those properties that are "approved for sale" are included in inventory statistics — which probably excludes a lot of finished properties.
To illustrate this, Williams noted that there appeared to be a rather large spike that had appeared in housing starts but was yet to appear in housing completions: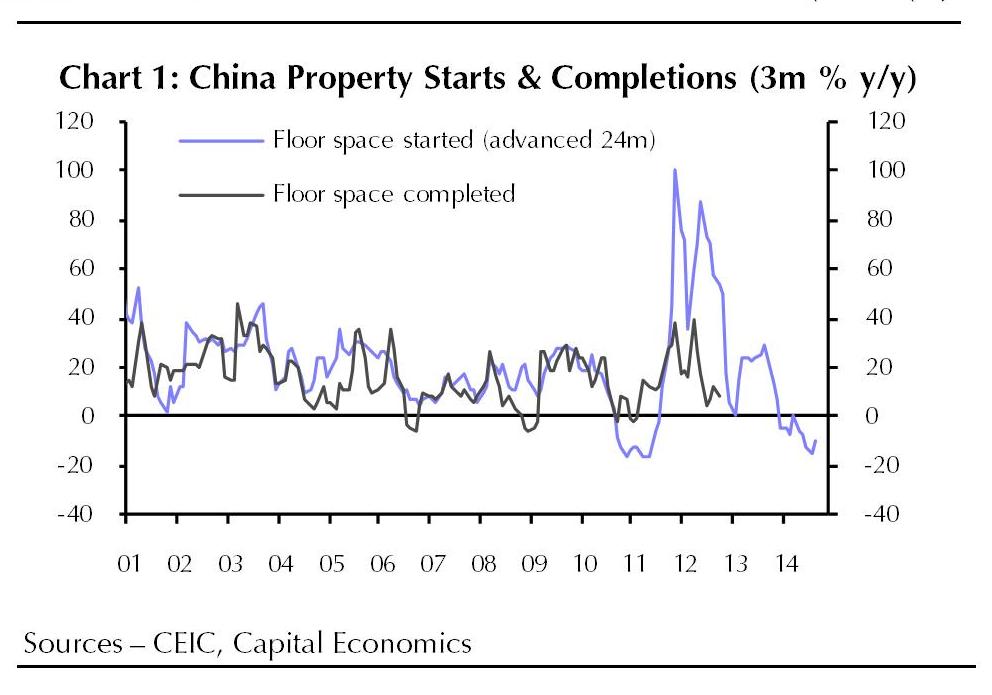 Anne Stevenson-Yang, the principal of J Capital Research, has another good illustration of this in Tianjin: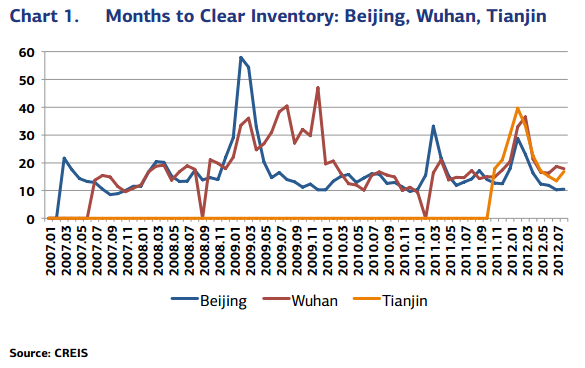 The inventory numbers are sourced from China Real Estate Index System (CREIS), which is part of real estate data company Soufun. Again, it only counts properties with "pre-sales permits" in its inventory tally. By this count, the inventory overhang fall from 40 months' worth in early 2012 to just 17 months' worth by May.
There would have to be a lot of sales, right?
But there isn't — at least not in the kind of pattern that matches that of the inventory: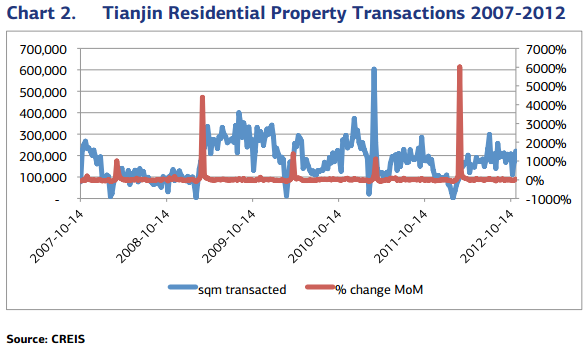 In October we pondered the motivations for the developers to delay obtaining sales permits — and for local authorities to play along, or not. Of course neither party wants a big crash in apartment prices, so both have an interest in keeping inventories in check.
Stevenson-Yang explains that there are two elements to property sales permits:
– They allow the developer to start taking money for sales
– They start the clock ticking on a two-year deadline (although this is often extended to three years) by which at least one unit in the block will be offered for sale.
Presumably, if you the developer can finance the completion of the project — but can also see that current demand is nowhere near enough to sell many of those apartments, you would delay obtaining sales permits… particularly if you already have some blocks which have been permitted for sale. If, on the other hand, you can'tfinance the completion and are desperate to raise some cash, perhaps you would find a way to make pre-sales without a permit, thereby avoiding the two/three-year deadline for selling a building. Stevenson-Yang says this is routine in Baotou, Inner Mongolia — which she believes is in a debt crisis. But most developers get the permit before selling.
Stevenson-Yang writes:
The reason why the proportion of sales to inventory really means very little is that developers offer for sale only that portion of the inventory that they believe they can collect money for immediately; otherwise, they would lock themselves into a delivery schedule for buildings they probably cannot afford to complete.

[…]

It is absolutely routine at property developments to have 20 or 30 high-rise towers, of which only two or three or four are being sold, even if the towers were mostly completed years earlier.This is a key reason why no one can tell you how much inventory is actually available: the numbers given are for the proportion that has received pre-sales permits.
Inventory is really a measure of available financing, says Stevenson-Yang.
She describes two other types of shadow inventory, which further underline how deeply connected inventory is to financing:
– Some developers haven't met the standards for pre-sales permits, and have to sell through agencies. This inventory is not counted as salable.
– As many as a quarter of units are used as collateral for loan. "These units can be bought: the buyer simply directs a portion of the payment to the bank instead of to the developer. But collateralized units are not counted in available inventory—they are counted as sold."
The most dramatic claim she makes is this:
The ghost city issue in China, far from being about a few extreme cases like that of Ordos, is absolutely ubiquitous.
The reason is that China's 'adolescent' property system (for example, there are virtually no property taxes) mean that local authorities are highly incentivised to keep making land sales for developments.
One of Stevenson-Yang's colleagues flew to Manzhouli, a small city (population 300,000) in Inner Mongolia on the border with Russia. From the plane, she saw numerous developments that were still covered in snow from a snowfall five days earlier.
On our way into town we took a detour out to these apartment blocks. There are no guards, construction workers, or people at all. We went to a nearby village, and they said that most people in the village owned a few apartments for retirement. At the restaurant where we had lunch, I asked the waitress how everyone affords the apartments, and she told them that the local government allows them to put up bigger pieces of land than they currently own as collateral for loans, and most of this land is technically owned by the local governments and is completely unused – it isn't even farmland.
Photos: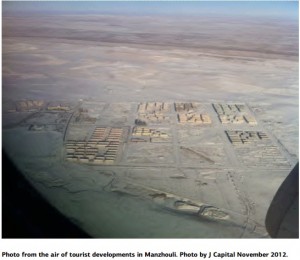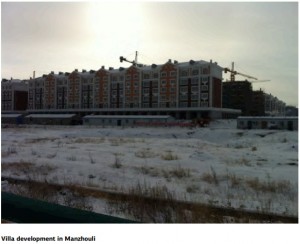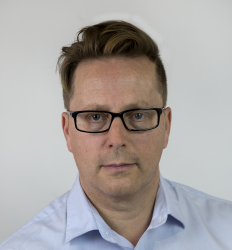 Latest posts by Houses and Holes
(see all)