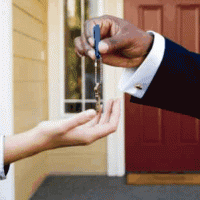 The auction clearance rate fell in Victoria over the weekend, with the number of auctions up significantly on the prior week's action, which was interrupted by the Spring Racing Carnival. The Real Estate Institute of New South Wales (REINSW) has not updated its auctions data for the weekend, precluding us from providing an update at this time.
In Victoria, 790 auctions were scheduled to take place over the weekend. A preliminary auction clearance rate of 60% was recorded from the 733 auctions reported to the Real Estate Institute of Victoria (REIV). This result compares to a provisional clearance rate of 62% recorded last weekend on just 163 auctions, which was later revised down to 59% once late unreported sales were recorded. The result was, however, a big improvement on the same weekend of last year when a 51% clearance rate was recorded on 824 homes auctioned.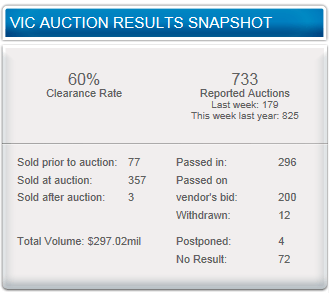 Turning to new data from the REIV (below), you can see the lift in auction activity across Victoria in October. The auction clearance rate for the month of October 2012 was 62% on 3,025 auctions held, with 1,890 selling. This compares to a clearance rate of 55% on 2,770 auctions in October 2011, and 69% on 3,760 auctions in October 2010.
You can also see that the clearance rate in Victoria has trended up over the past five months, from: 56% in June; 58% in July; 60% in August; 61% in September; and 62% in October (see below chart).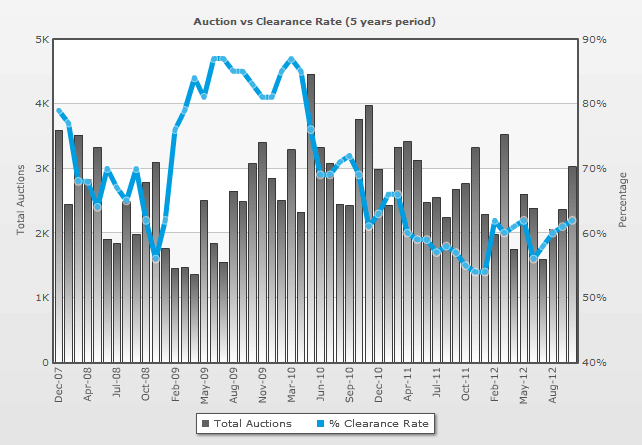 Finally, last week's clearance rates of 60% and 59% respectively reported by the REINSW and REIV were similar to those reported later in the week by RP Data, which recorded a weekly clearance rate of 58% and 59% respectively for Sydney and Melbourne: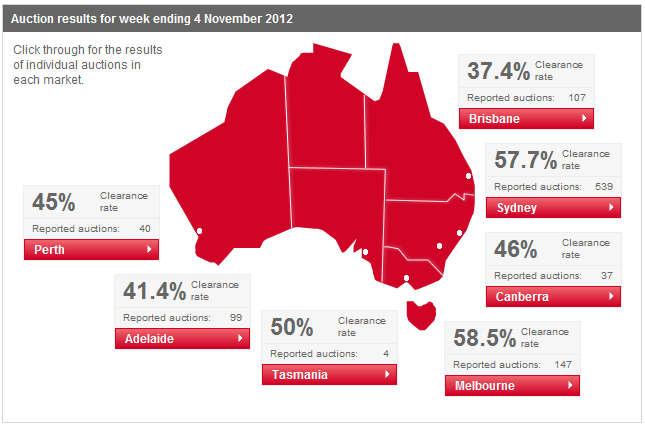 Twitter: Leith van Onselen. Leith is the Chief Economist of Macro Investor, Australia's independent investment newsletter covering trades, stocks, property and yield. Click for a free 21 day trial.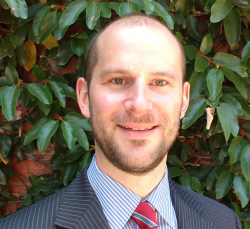 Latest posts by Leith van Onselen
(see all)