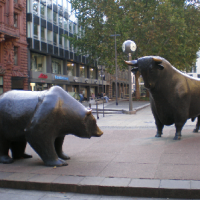 By Chris Becker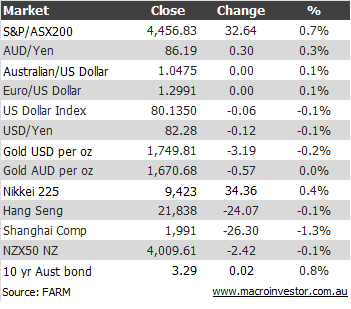 Looks like a Christmas rally is in the offing, with most risk markets rising today on the back of US Dollar weakness, the ASX200 was up 0.7% or just over 32 points recovering from its recent dip – check out below for a full roundup below.
The Nikkei 225 kept going on its breakout rising 0.4% today, whereas the Hang Seng Index had a scratch day, the big news was that the Plunge Protection Team in Shanghai had the day off and the index has cracked 2000 points: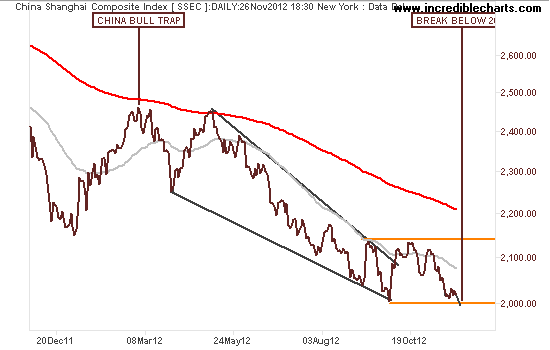 The Aussie dollar continues to have a small run and may have a go at 1.06 where there's heavy resistance, but the upcoming RBA decision on rates – we expect a cut – is making this decision hard for most players: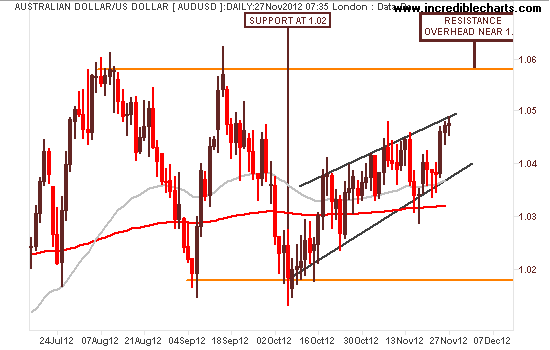 Gold (USD) has stayed above resistance but is going nowhere in the short term, but the long term trend is pretty obvious – but everyone is waiting for a break above $1800: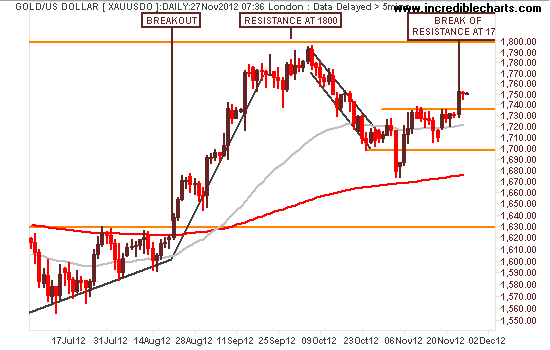 Australian Stocks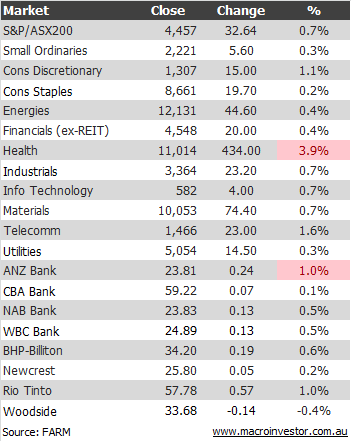 Well this is looking good for the bulls – especially those bullish on healthcare (guilty) with CSL pushing the healthcare sector up nearly 4%, while consumer discretionary stocks are rallying too. The best in the ASX8 (the top four miners and banks) was Rio Tinto (RIO) which is now approaching key resistance at $59 per share: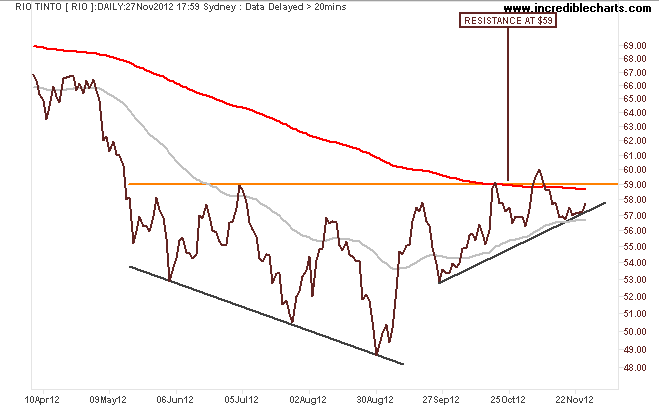 As for market itself, having bounced off the closely watched 200 day moving average, its now past both the 50 day moving average and the April 2011 high at 4440 points. If US markets keep heading up and the US dollar remains weak, we should see a re-visiting of the KC Signal high just below 4600 points: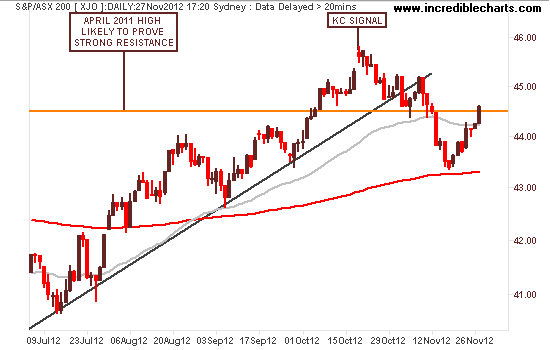 This free daily update should be read alongside Live Trades articles, published every morning at Macro Investor, and placed in context with the longer trends and macro drivers within the overall technical picture,  where Former "Trading Week" readers will find it reborn as "Technicals", published 8.30am each Monday morning at Macro Investor. Chris Becker is an investment strategist at Macro Investor, Australia's leading independent investment newsletter covering stocks, trades, property and fixed interest.  A free 21-day trial is available at the site. You can follow Chris on Twitter.
Disclaimer: The content on this blog should not be taken as investment advice. All site content, including advertisements, shall not be construed as a recommendation, no matter how much it seems to make sense, to buy or sell any security or financial instrument, or to participate in any particular trading or investment strategy. The authors have no position in any company or advertiser reference unless explicitly specified. Any action that you take as a result of information, analysis, or advertisement on this site is ultimately your responsibility. Consult someone who claims to have a qualification before making any investment decisions.