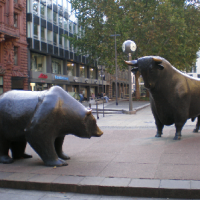 By Chris Becker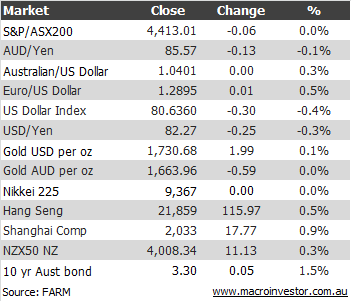 The confusion reigns – a scratch day for most of Asia – except China – the ASX200 not moving an inch as everyone waits for US markets to reopen after thanksiving for some direction.
The Nikkei 225 also stalled, probably because the weakening Yen slowed down too: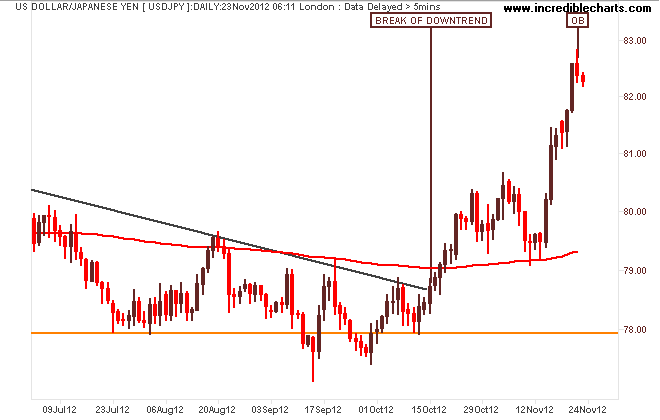 The Aussie dollar continues to go nowhere although it has aa medium term bullish bias, staying just above its 200 day moving average, but below its trend channel – on a road to nowhere (again, look at the weekly or monthly charts)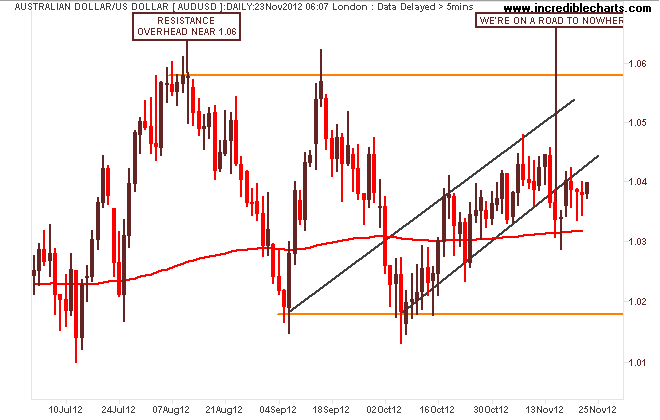 The US Dollar continues to roll over in the short term, heading back to its 200 DMA: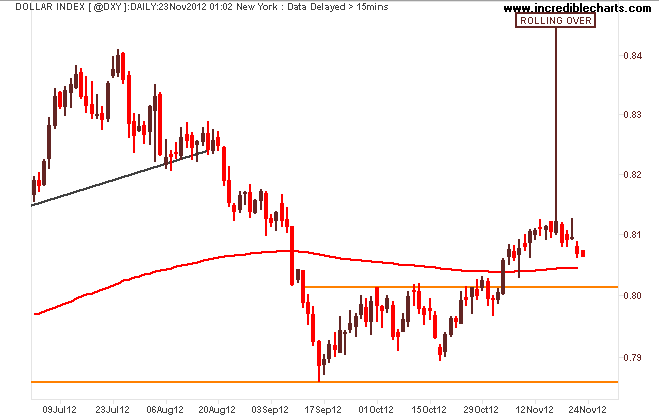 Which is keeping gold (USD) within its tight support and resistance channel on the daily chart but with a bullish bias (look at those tails underneath the daily candles and higher lows = buying support) – should be a breakout/breakdown soon: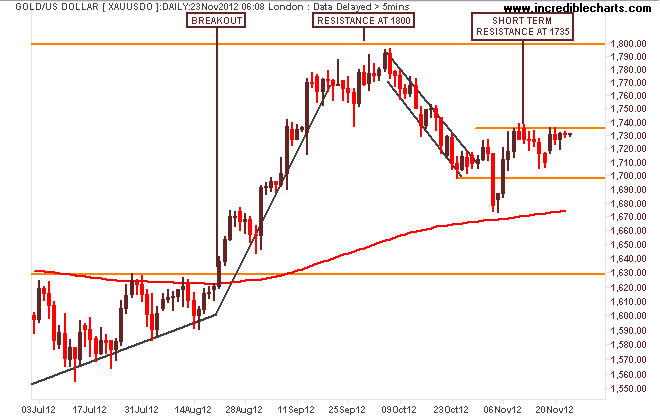 Australian Stocks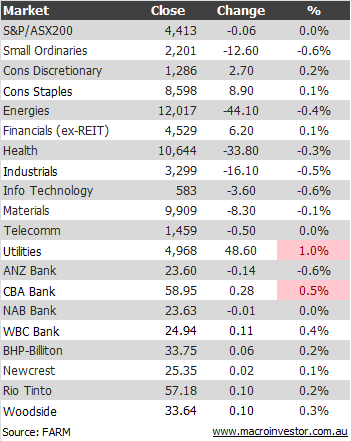 Well the Small Ords had a dump today, not good, but utilities had some bids with most of the ASX8 actually not doing bad today. Except Fortescue (FMG) – rolling over and heading down: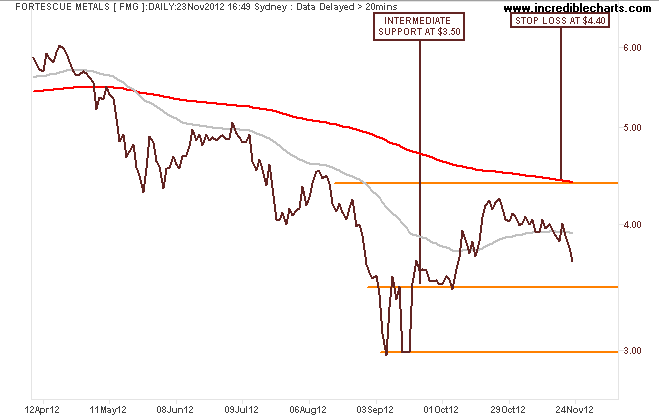 As for market itself, having bounced off the closely watched 200 day moving average, its now hitting the 50 day moving average on its way  to hitting heavier resistance overhead at the April 2011 high at 4440 points. The RBA needs to cut next month to keep this freight train of an overvalued market slugging along – as does every major stock market around the world with its respective central bank.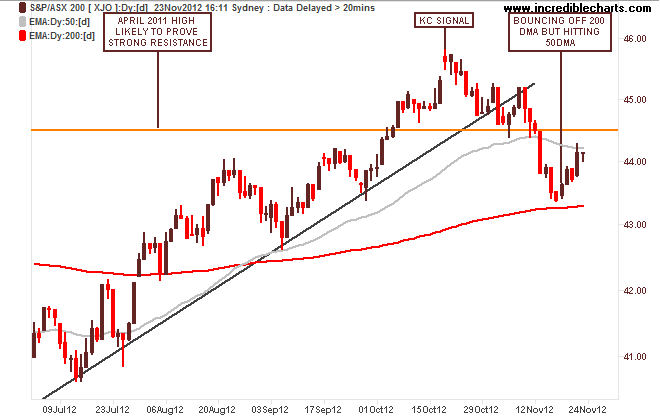 This free daily update should be read alongside Live Trades articles, published every morning at Macro Investor, and placed in context with the longer trends and macro drivers within the overall technical picture,  where Former "Trading Week" readers will find it reborn as "Technicals", published 8.30am each Monday morning at Macro Investor. Chris Becker is an investment strategist at Macro Investor, Australia's leading independent investment newsletter covering stocks, trades, property and fixed interest.  A free 21-day trial is available at the site. You can follow Chris on Twitter.
Disclaimer: The content on this blog should not be taken as investment advice. All site content, including advertisements, shall not be construed as a recommendation, no matter how much it seems to make sense, to buy or sell any security or financial instrument, or to participate in any particular trading or investment strategy. The authors have no position in any company or advertiser reference unless explicitly specified. Any action that you take as a result of information, analysis, or advertisement on this site is ultimately your responsibility. Consult someone who claims to have a qualification before making any investment decisions.