HIA New Home Sales for August are out and the news is dour with a new record low for the cycle:
New home sales fell to a 15 year low in August 2012, signalling the importance of interest rates again  heading down said the  Housing  Industry  Association,  the  voice  of  Australia's  residential  building  industry.

The HIA New Home Sales report, a survey of Australia's largest volume builders, showed a decline of 5.3 per cent in August 2012, reflecting a fall of 5.8 per cent in the persistently weak detached housing segment and a 2.5 per cent decline in the multi-unit market.

"New home sales for August are the latest in a string of soft new housing updates for this financial year, and that follows a very weak year for new home building in 2011/12," said HIA Chief Economist, Dr Harley Dale.

"Indeed, following two consecutive years of decline in new housing starts over 2010/11 and 2011/12,  and leading indicators pointing to weakness extending into 2012/13, policy settings in August 2012 were clearly inappropriate," Harley Dale said. "A fresh round of interest rate cuts will help rebalance  this situation, although financial institutions obviously need to play their role in cementing this outcome."

"It remains the case, however, that rate cuts won't single-handedly generate the new home building recovery Australia requires. Governments have an important role to play in driving reform measures to lower the excessive tax base faced by the sector. In 2012 that reform process remains too slow and in some quarters is virtually non-existent," added Harley Dale.

In August 2012 the number of seasonally adjusted new detached house sales fell by 7.0 per cent in New South Wales, 8.6 per cent in Victoria, 2.9 per cent in Queensland, 2.6 per cent in South Australia, and 9.4 per cent in Western Australia.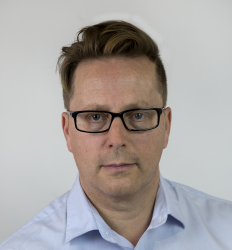 Latest posts by David Llewellyn-Smith
(see all)