Above is RP Data's October Housing Market Update, presented by Tim Lawless, which covers housing market conditions as at the end of September. As alway's, the presentation is worth watching for the plethora of data on offer.
This month, Tim Lawless is fairly upbeat following the 1.4% gain in national capital city values for the month of September. Of particular note, the growth in values appears to have occurred on thin transaction volumes, with the number of sales in July down -5% on the same time last year and by -10% on the five year average (see below chart).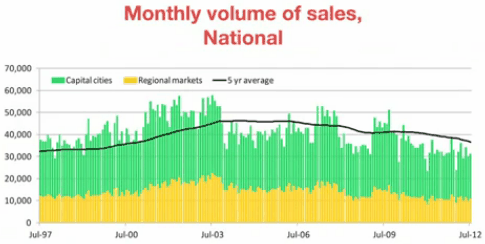 The recent increase in home prices amid falling transaction volumes is also borne out by the housing finance data, which shows a significant increase in average loan sizes despite the number of housing finance commitments (ex-refi) remain relatively flat (see below chart).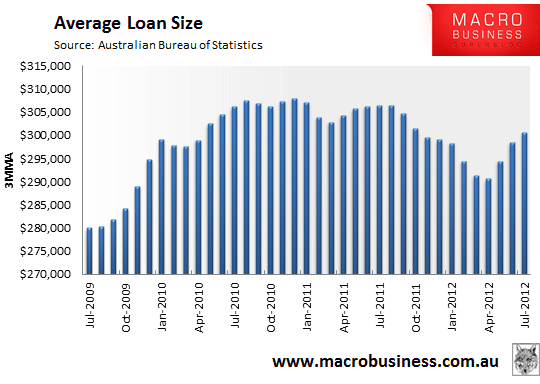 Interestingly, the two capital cities where stamp duty concessions were introduced in July – Brisbane and Canberra – experienced a large surge in transaction volumes, with Brisbane up 61% in July versus June, and Canberra up 52% over the same period (see below charts).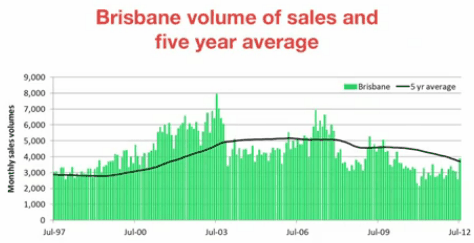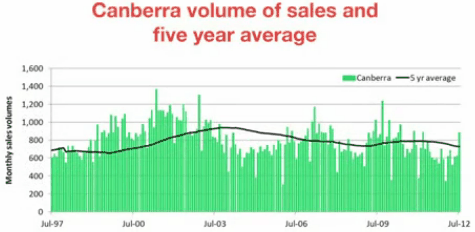 Houses are also seeling faster than at the same time last year, with the average home taking 58 days to sell currently versus 62 days last year (see below chart).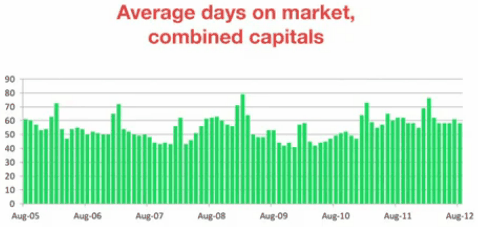 The level of vendor discounting has also fallen versus the same time last year (see below chart).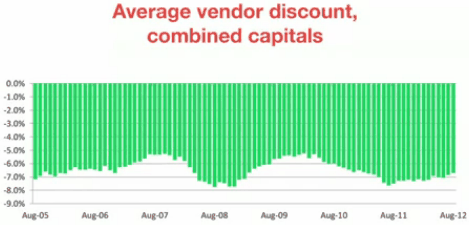 Auction clearance rates have also improved versus last year (see below chart).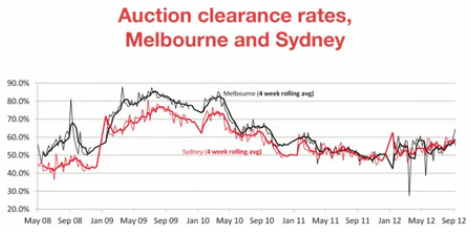 And the number of homes for sale has fallen over the past year, but remains highly elevated relative to recent history (see below chart).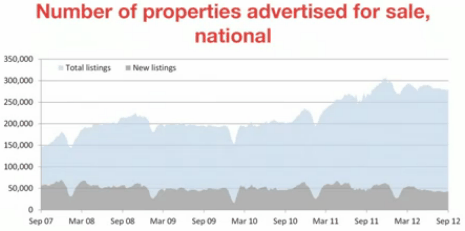 First home buyer demand has picked-up a bit this year, but remains subdued relative to the past decade's experience. Demand has also likely been pulled-forward by the October expiry of the first home owners grant on pre-existing dwellings in New South Wales and Queensland.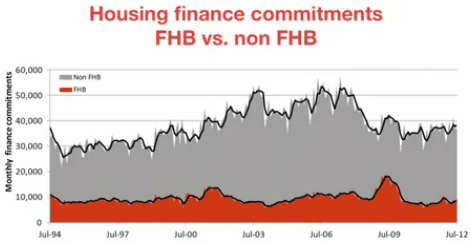 Finally, Tim Lawless states that he doesn't see housing transactions picking-up significantly until consumer confidence picks-up from current depressed levels (see below chart).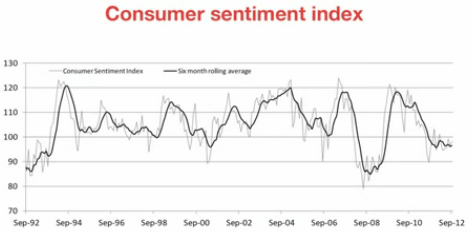 In my view, the big X-factors going forward are:
whether the October cancellation of the first home owner's grant on pre-existing homes will cause a slump in housing demand and prices in New South Wales and Queensland;
the extent to which lower commodity prices adversely affects disposable incomes and jobs;
whether the most recent cut to interest rates, as well as future cuts, are successful in stimulating mortgage demand and prices; and if so
whether the banks can fund the increased mortgage demand assuming deposit growth slows following the decline in disposable incomes, job losses, and the lower interest rates on offer.
Twitter: Leith van Onselen. He is the Chief Economist of Macro Investor, Australia's independent investment newsletter covering trades, stocks, property and yield. Click for a free 21 day trial.