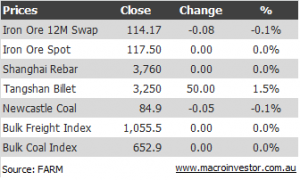 All quiet on the Westoren front today.
Not much else to read either beyond a bit bullish blather from UBS:
Iron ore will probably advance this quarter to levels last seen in July as steelmakers in China, the biggest buyer, rebuild inventories on speculation that the country's pace of economic growth will pick up, said UBS AG.

Prices for ore delivered in China may climb to about $120 a ton to $125 a ton, commodities analyst Tom Price said today. On a free-on-board basis, the price may average $115 a ton from $105.60 a ton in the previous three-month period, he said.

…"China's economy is still functioning, it still needs steel and it's still going through a materials-intensive growth cycle," Price said from Sydney. "I'm expecting a seasonal restocking of raw materials and a lift in steel production."
Given we're already at $117 this is hardly bold. I repeat, anything, anywhere near $130 is a screaming short in my view.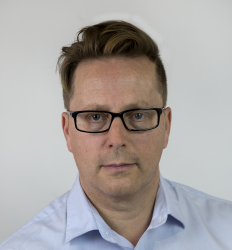 Latest posts by David Llewellyn-Smith
(see all)