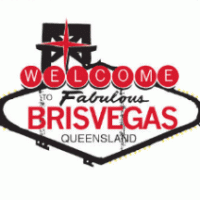 Late last week, the Queensland Department of Environment and Resource Management (DERM) released data on housing transfers and mortgage lodgements for the months of July and August.
According to DERM, the number of mortgage transfers and mortgage lodgements surged by 32% and 35% respectively in July, before retracing -21% and -25% respectively in August (see below chart).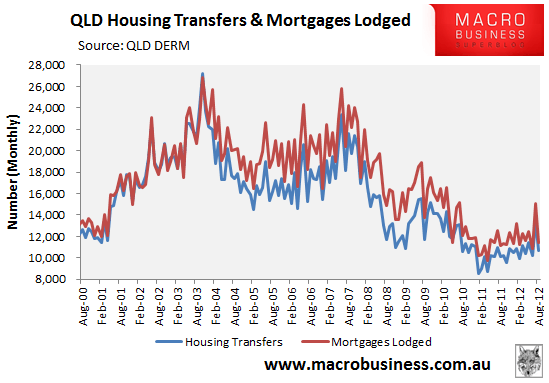 One explanation for July's surge is that the Queensland Government reintroduced stamp duty concessions for owner-occupiers from 1 July, which could have stimulated buyer demand. The return of the concession, which was axed by the former Government in August 2011, meant that home buyers, who are not first-timers or investors, would save up to $7,000 via lower stamp duties.
June's figures were also the worst June results on record, suggesting that buyers went on strike in the month leading-up to the start of the concession.
The below chart shows the same transfers and mortgage lodgements data on a rolling annual basis, which removes the month-to-month volatility: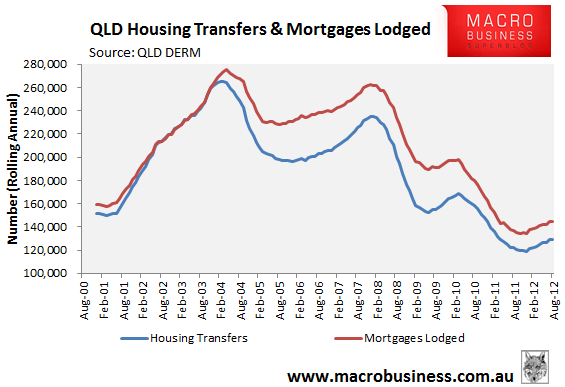 You can see that Queensland transfers and mortgage lodgements have been in an up-trend since late-2011. However, they remain highly depressed – tracking around -30% below the 12-year average.
Twitter: Leith van Onselen. Leith is the Chief Economist of Macro Investor, Australia's independent investment newsletter covering trades, stocks, property and yield. Click for a free 21 day trial.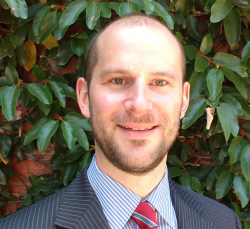 Latest posts by Leith van Onselen
(see all)