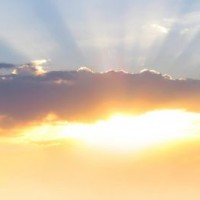 The Dow and S&P 500 climbed to 5 year highs on Friday night while the NASDAQ is up in a stratosphere not seen in more than a decade as the Fed's plan for an open ended QE3 program gets traction in asset markets. Key here for stocks is that the the Fed is telling stock owners its going to goose shares with free money until the economy catches up and hopefully – I'm guessing that's the Fed's hopes anyway – the renewed economic vigor will justify the prices on the Dow, S&P 500 and NASDAQ.
That has to be the case doesn't it? How else could US markets have ignored the rising tensions in the Middle East as Israel seems poised to strike Iran and oil shot to $100 Bbl on this and QE3. How else could US stocks have ignored the inglorious industrial production number that was released in the US showing a fall of 1.2% and core retail sales data which showed growth of just 0.1% in August against expected gain of 0.4%. The headline did hit the expected 0.9% however.
The reality is that the news is somewhat irrelevant at the moment (the trend follower in me says this is more often than not the case)  as the market focusses on the upside and on the positive price action. Equally, if you do like news then consumer sentiment in the US jumped to 79.2 from 74.3 in August which is a level we haven't seen in years.
Sounds confusing but the reality is that QE3 has put the onus on the bears to win the argument. Remember almost exactly 1 year ago markets were swooning on concerns about Europe and made a low in early October before rallying. It's been a tumultuous 12 months but in the end a good 12 months since that low last year for US Stocks.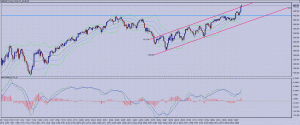 AUD/USD: 1.0611 is the key – unless or until the AUD gets through there its just a big old range. A break opens 1.10+ but it has to break first. 1.0540/50 key short term level today and if breaks AUD will slip lower. 1.0450 should support.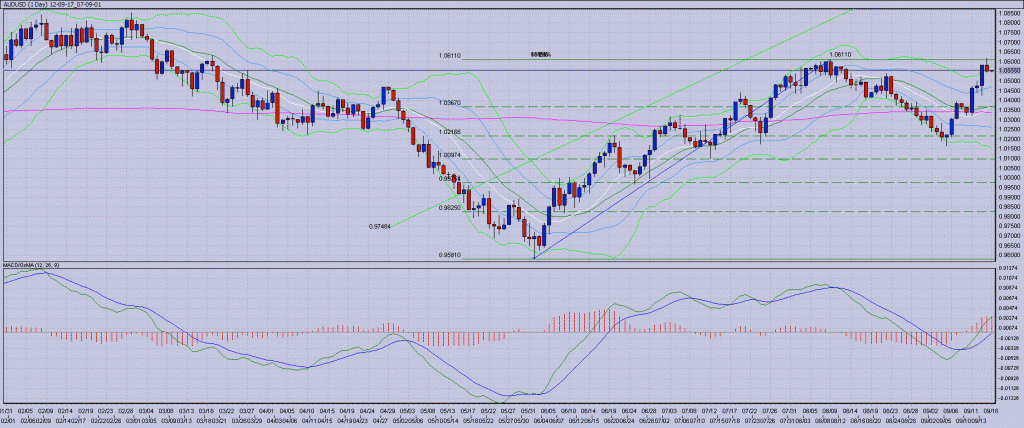 DATA:New Motor vehicles in Australia today and then later in the week all eyes will be on US Housing data and European PMI's.

And here is how the markets closed at 6.25 this morning courtesy of AVATrade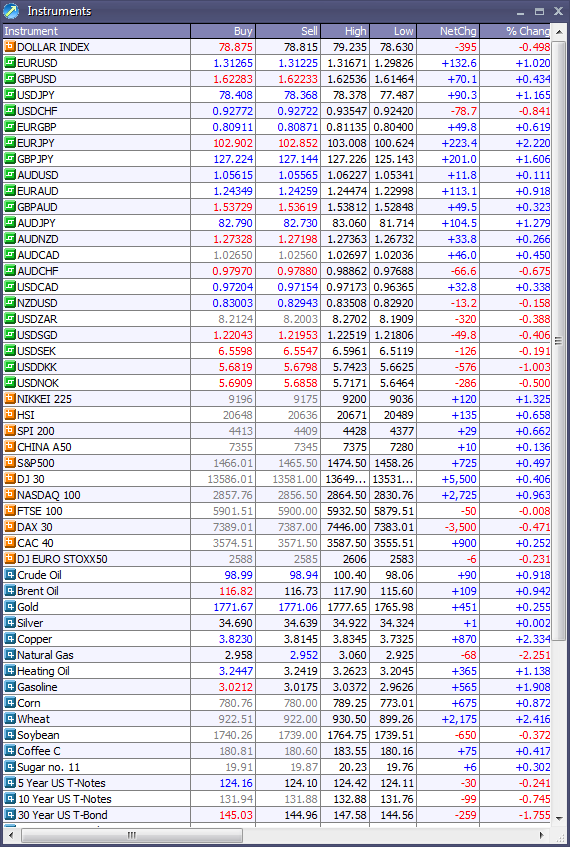 Twitter: Greg McKenna . He is the Chief Investment Officer of Macro Investor, Australia's independent investment newsletter covering trades, stocks, property and yield. Click for a free 21 day trial.

Disclaimer: The content on this blog should not be taken as investment advice. All site content, including advertisements, shall not be construed as a recommendation, no matter how much it seems to make sense, to buy or sell any security or financial instrument, or to participate in any particular trading or investment strategy. Any action that you take as a result of information, analysis, or advertisement on this site is ultimately your responsibility and you should consult your investment or financial adviser before making any investment decisions.
Latest posts by Deus Forex Machina
(see all)