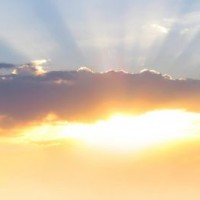 What a difference a day makes.
The sea of red across global stock markets overnight while not entirely unexpected after last week's euphoria might have disappointed many. But it was the Feast of Rosh Hashanah when a numbers of traders and investors take some time off. I was reading a post by Jeffrey Hirsch of Stock Traders Almanac last week where he said that for the most part its better to go short last night and come back on Yom Kippur which is next week on the 25th of September (remember US time not Australian time for the markets). Obviously this is not my usual approach and given QE3 is trying to goose stocks higher it might not work over this next week – but if enough people believe it it might come true.
Anyway, let's resume normal transmission.
A couple of things stand out for me over night and it's not what you'd call the normal reaction of stocks to new highs. Rather the shuttering of plants in China by some pretty big Japanese companies as tensions rise between the two nations over disputed territory is worrying. The cynic in me says that this is a timely distraction for the power brokers in Beijing as the economy weakness and the transition to the new leadership is clearly not proceeding as smoothly as has been the case recently. So I expect that this might escalate rather than die down which has obvious geo-political risks for the region.
Equally important overnight in terms of signaling the time frame that this mess in the globe is going to take to fix were comments by Nowotny that this crisis will take another 5-7 years and that in 2020 we'll have overcome it. The reason I raise this is that as much as I am a trend follower I am also a student of history and I agree with this. Investors take note! Equally, I think it's important because it means that European policy makers are going to take a long view which may be at odds with market time frames in the months ahead and may once again lead to market friction and dislocation.
Just a couple of things to keep an eye on. Overnight, the S&P 500 fell 0.31% to 1,461, the Dow fell a similar amount and the NASDAQ dropped 0.17%. Data in the US was poor with the Empire Manufacturing survey much weaker than expected at -10.41 from -5.85 last month. This index went the opposite direction to expectations and just like we are seeing all over the world at the moment new orders were down again. In Europe the FTSE fell 0.37%, the DAX dropped 0.11% and the CAC was off 0.78%.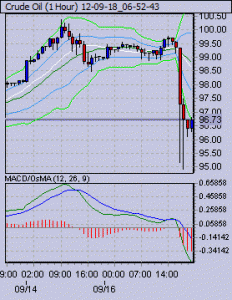 AUD/USD: Last night's low of 1.0448 was just below the 1.045 level of support we mentioned yesterday and the 1.0446 38.2% retracement level. If the AUD slips a little further it looks like 1.0427/34 should hold but if it breaks its back below 1.04.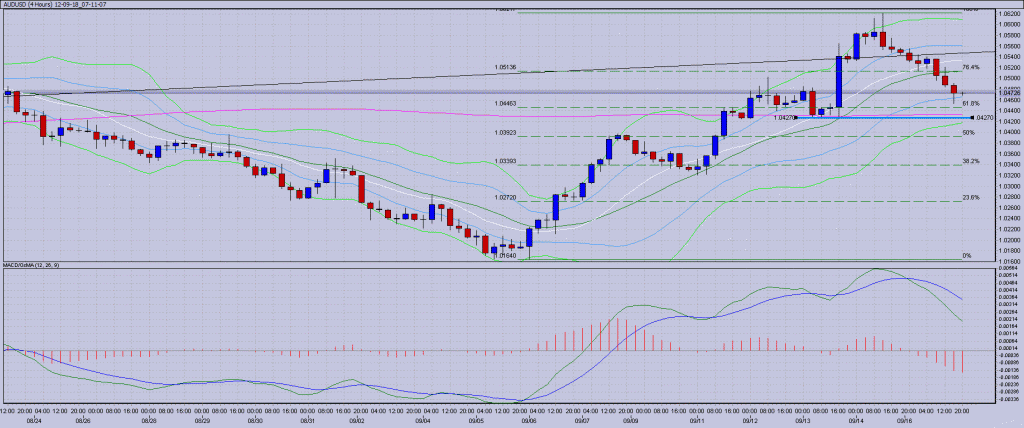 DATA: RBA Minutes and a Speech by Guy DeBelle are the highlights for Australia today and then I'll be looking for the ZEW Survey out of Germany and Europe tonight.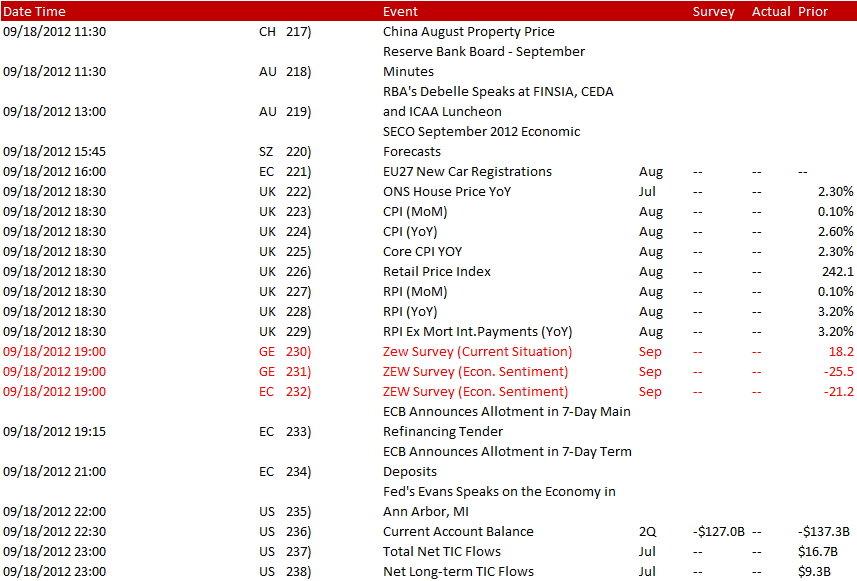 And here is how the markets closed at 6.25 this morning courtesy of AVATrade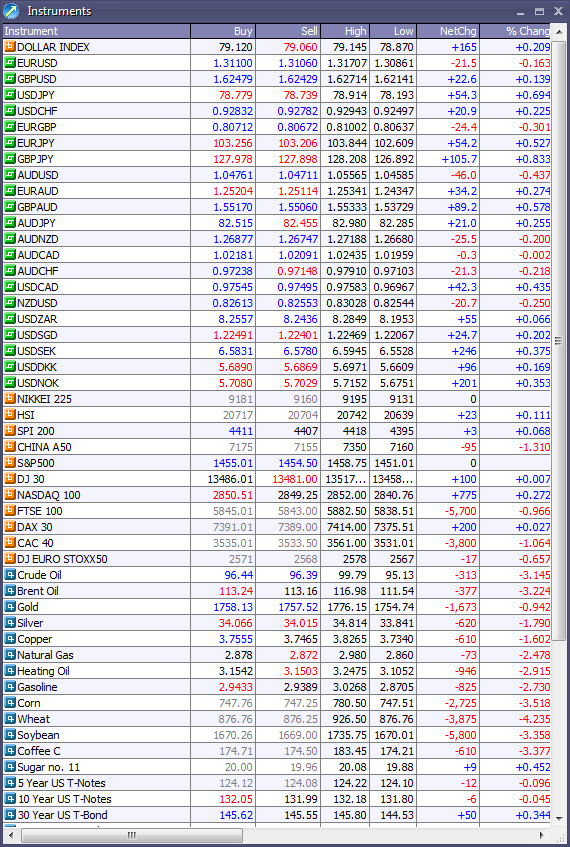 Twitter: Greg McKenna . He is the Chief Investment Officer of Macro Investor, Australia's independent investment newsletter covering trades, stocks, property and yield. Click for a free 21 day trial.

Disclaimer: The content on this blog should not be taken as investment advice. All site content, including advertisements, shall not be construed as a recommendation, no matter how much it seems to make sense, to buy or sell any security or financial instrument, or to participate in any particular trading or investment strategy. Any action that you take as a result of information, analysis, or advertisement on this site is ultimately your responsibility and you should consult your investment or financial adviser before making any investment decisions.
Latest posts by Deus Forex Machina
(see all)