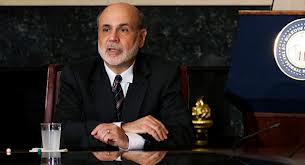 Stocks rallied, the US dollar fell lifting the euro, Australian dollar and others while gold, crude and copper all rose as well. The catalyst of course was the FOMC (Federal Reserve Open Market Committee) announcement which is clearly a victory both for Ben Bernanke and for the global economy.
The key thing you need to know about what the Fed did was that QE3 is open ended. That is, unlike QE's 1 and 2 there is no fixed end amount of total purchases that it will conduct under this quantitative easing (QE) operation. Rather the Fed has committed to buy $40 billion Agency mortgages plus other reinvestments and operations equaling $85 billion a month until it sees the economy, particularly jobs, recover to a level that it is happy with.
That is a huge step and one that I have to applaud because what it does is it makes it certain that everyone understands that just like Mario Draghi's ECB intervention in "unlimited amounts", so too the Fed is going to just keep buying until the jobs market recovers. It also said rates will stay where they are until 2015. Importantly in buying agency mortgages the Fed is targeting the sector of the economy that was the source of the economic problem at the start. If housing is going to recover then this is the action will help because it should make pricing cheaper. Full FOMC Statement here
Crucially also – and bad news for Australia right now – is the USD is weaker again which is an additional positive for the US economy.
So I admit I didn't think Ben had this big change of tack in him. And I didn't think he had his board with him but only the usual slacker, Lacker, dissented from the decision. So I rise and give Ben and the FOMC a standing ovation. It is the second shoe to drop in the central banker two step and has the potential to change the investment dynamics in the market materially. We'll address that in the wrap for Macro Investor this week along with the global economic malaise spreading around the globe.
So at the end of play the S&P 500 was up 1.63% to 1,459 and at a close at the highest level since December 2007. The Dow  was up 1.55% or 206 points, that always sounds good doesn't it? While the NASDAQ touched a 12 year high – yep 12 years – rising 1.69% to 3,155. Europe missed the big FOMC news and its bourses were not in such an ebullient mood. The FTSE rose 0.65%, while the DAX fell 0.45% and the CAC was very weak dropping 1.18%. Madrid was similarly under pressure dropping 0.82%. Expect Europe to catch up tonight.
In the FX markets it was a tail of US dollar weakness which lifted all boats. The Euro is up 0.67% day on day at 1.2985 after making a high just below 1.30 at 1.2997. The Pound was also buoyed by the Fed's action and rose 0.24% to 1.6147. The Yen rose 0.5% (USD/JPY fell) to 77.47 and sits at its strongest against the USD since February this year.
The Australian dollar likewise was lifted by the USD fall but equally by the risk on rally. After the FMG news knocked the Aussie lower late yesterday to 1.0432 the Aussie was recovering before the Fed and rallied hard to a high of 1.0560 before settling back to 1.0540.
This is bad news for Australia because the US is exporting its troubles to stronger nations via QE and a weaker US dollar. This simply reinforces the RBA is going to have to ease – perhaps as soon as a couple of weeks.
On commodity markets the US fall lifted the CRB roughly half a percent with the usual intra-market divergences. Commodities really are a nice way to diversify risk. Crude rose 1.1% to $98.09 Bbl and looks likely to rally further. Gold jumped 1.93% to $1,767 and is also pointing higher. Copper also rose 1.15% both on US dollar weakness and hopes for stimulus to work economically. The second leg of this will fail but the USD element looks set to persist.
Lets have a look at some of the markets we follow using our AVATrade trading platform charts.
EUR/USD: The EUR rally continued and it hit our original target from a week or so ago of 1.30, close enough anyway with the high on the last Fibo level at 1.2997 overnight. It's looking over done on the dailies as I noted yesterday but my jimmyR indicator says its still a bull market on both the 1 day and 4 hour charts so pullbacks are likely to be supported. A move through 1.30 opens the way to a full retracement to 1.3293. No charts today sorry.
AUD/USD: Last night's price action and recovery off the 1.0432 low suggests to me that the jimmyR indicator that was in a daily downtrend is probably turned and the 4 hour chart was likewise in a bull trend. This suggests any pullbacks will continue to be bought. It's now up to the bears to prove the Aussie shouldn't go higher so be careful shorting.
DATA: Feet on the desk today when it comes to data worth worrying about.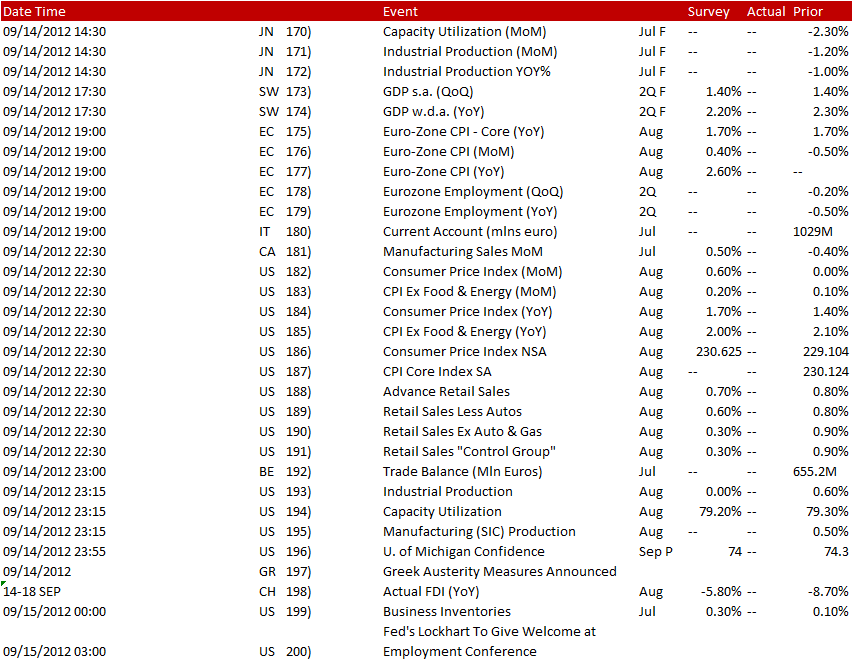 And here is how the markets closed at 6.25 this morning courtesy of AVATrade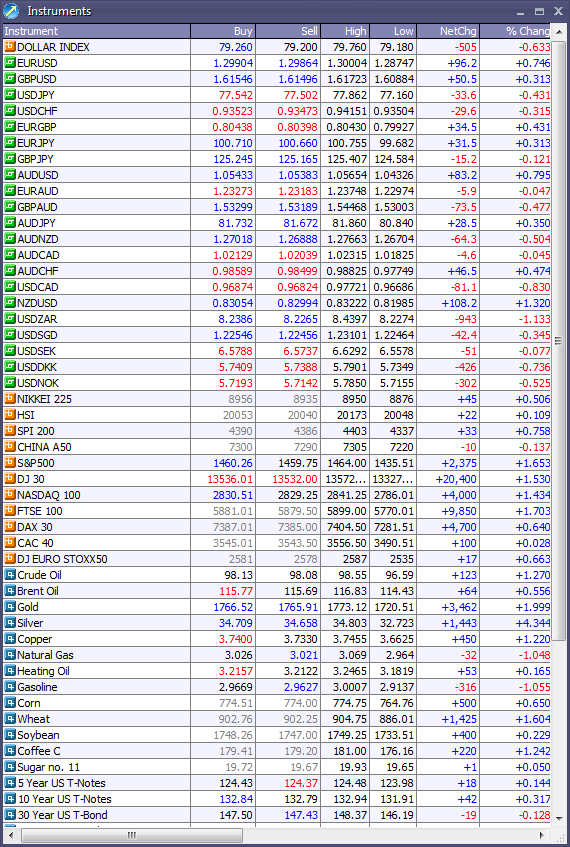 Twitter: Greg McKenna . He is the Chief Investment Officer of Macro Investor, Australia's independent investment newsletter covering trades, stocks, property and yield. Click for a free 21 day trial.

Disclaimer: The content on this blog should not be taken as investment advice. All site content, including advertisements, shall not be construed as a recommendation, no matter how much it seems to make sense, to buy or sell any security or financial instrument, or to participate in any particular trading or investment strategy. Any action that you take as a result of information, analysis, or advertisement on this site is ultimately your responsibility and you should consult your investment or financial adviser before making any investment decisions.
Latest posts by Deus Forex Machina
(see all)