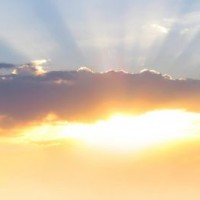 More consolidation or back sliding markets overnight – depending on your point of view – as the reality of the data continues to undermine the hope of QE. Germany was the focus last night and the IFO survey sliding again, dropping a full point and it now sits at its lowest level since early 2010. Equally press reports in Germany that the Greek deficit is double the size previous thought weighed.
It has been my base case for ages that the German economy is struggling and that it is in a spiral, too strong a word probably – perhaps dance – with the Chinese economy and its outlook. Does it mean anything for markets that are looking to OMT and QE3 as the primary drivers of hope and bullishness in the medium term? I think it does. Equally the notion that cutting spending via austerity is the path to growth, is a phoney as a 3 dollar bill yet this is still the path that the electoral cycle and economic orthodoxy seem to be taking us.
Ultimately valuations need to be based on the economy and the economies ability to deliver profits which I think deep in my bones is at risk – time will tell.
Overnight as a result of the IFO markets across the board were lower. The FTSE fell 0.2%, the DAX dropped 0.5% and the CAC continued its more volatile French trade dropping 0.9%. Madrid fell slightly more than 1%.
Across the Atlantic the big news I've gleaned seems to be that Apple sold less of the new 5 phone than had been previously expected. Interesting, but one weekend doesn't cruel a brand. Saturation in its home market could be becoming an issue, who knows. Elsewhere Dallas Fed index printed at -0.9 which was better than expected.
At the close of play the Dow was down 0.15% but the NASDAQ and S&P fell further owing to the fact they both have Apple in their indexs. NASDAQ was off 0.60% and the S&P dropped 0.2%.
On commodity markets there was a bit of action in orange juice which fell 5.76%, ouch, but crude was largely unchanged at $92.05 Bbl while gold sits at $1767.80. $1750 is the big short term support zone for gold on my charts and a break would see it fall significantly further.
On FX markets the Aussie dipped below 1.04 but in context did pretty well to recover to 1.0420ish this morning. The EUR likewise fell early to 1.2889 and remains in a downtrend but has recovered to 1.2930 at the moment.
Lets have a look at some of the markets we follow using our AVATrade trading platform charts.
EUR/USD: Support is large for the EUR at 1.2812 which the 38.2% retracement of the recent upmove. Unless or until that breaks this is just a consolidation but it is a level to watch. JimmyR says this is still a positive trend for the EUR and only a breach of 1.28 would change that structurally and my system based on this would exit its long.

AUD/USD: JimmyR says the AUD is trendless presently and we have been having a a messy couple of days. AUD feels like it is going lower. Overhead resistance levels on the 4 hour charts of 1.0462, 1.0490/95 (big) then 1.0513/23 and 1.0540. Support is 1.0389/84 which is last nights low and the 38.2% retracement level of the recent move and one i'll be watching today.  1.0359/64 and then if this lower level gives way its 1.0320. This would be a target for me to test support.

DATA: The RBA's FInancial Stability Review is always a good read and then tonight we have Guy Debelle speaking and also Merkel and Draghi.
Couple of issues with the Calender this morning it will be back tomorrow.
And here is how the markets closed Saturday morning courtesy of AVATrade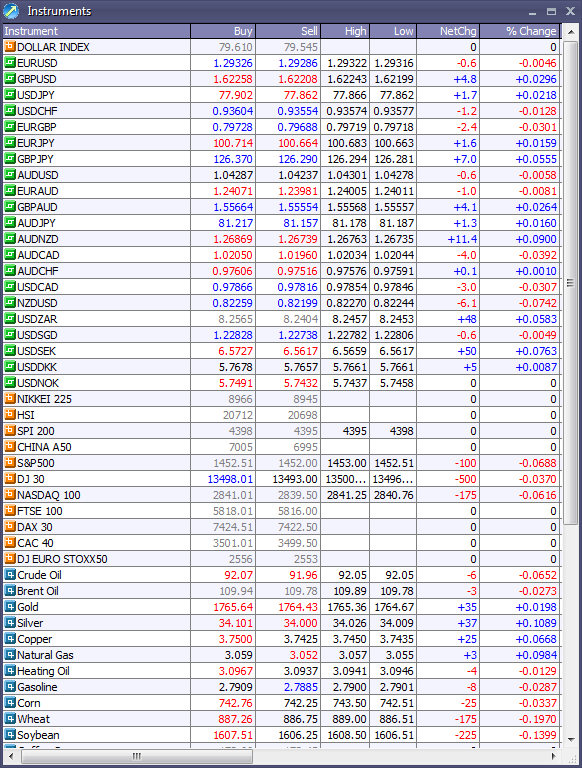 Twitter: Greg McKenna . He is the Chief Investment Officer of Macro Investor, Australia's independent investment newsletter covering trades, stocks, property and yield. Click for a free 21 day trial.

Disclaimer: The content on this blog should not be taken as investment advice. All site content, including advertisements, shall not be construed as a recommendation, no matter how much it seems to make sense, to buy or sell any security or financial instrument, or to participate in any particular trading or investment strategy. Any action that you take as a result of information, analysis, or advertisement on this site is ultimately your responsibility and you should consult your investment or financial adviser before making any investment decisions.
Latest posts by Deus Forex Machina (see all)