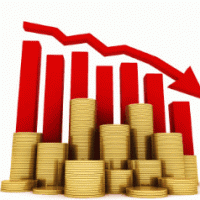 The Australian Bureau of Statistics (ABS) has just released housing finance data for the month of July, which registered a seasonally-adjusted -1.0% fall in the number of owner-occupied finance commitments over the month. June's results were also revised down by -3.4%.

Arguably, the most important figure in the release is the number of owner-occupied housing finance commitments excluding refinancings, which registered a seasonally-adjusted -0.3% fall over the month, and remains some -12% below the five-year moving average level. June's result was also revised down by -1.9%.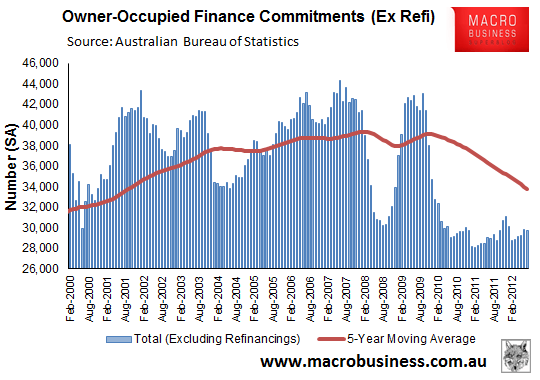 A look at the last three year's finance commitments (excluding refinancings) shows just how depressed mortgage demand has been. Finance commitments remain well below the boom times of 2009: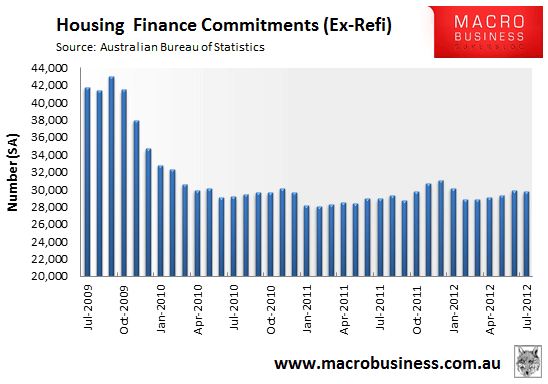 Unfortunately, the ABS only provides the value of investor finance commitments. These were down by -3% in July, partly reversing June's 4% rise:
Overall, it's a fairly soft result which, when viewed in light of the ongoing decline in mortgage credit growth, confirms that the -0.5% reduction in mortgage interest rates in May and June has done little to stimulate mortgage demand.
Twitter: Leith van Onselen. Leith is the Chief Economist of Macro Investor, Australia's independent investment newsletter covering trades, stocks, property and yield. Click for a free 21 day trial.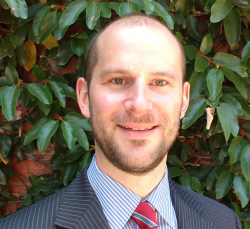 Latest posts by Leith van Onselen
(see all)