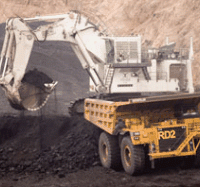 As noted by Houses and Holes earlier today, the Australian Bureau of Statistics (ABS) today released the national accounts for the June quarter, which registered a 0.6% increase in real GDP over the quarter and a 3.7% rise over the year. The market had expected GDP to increase by 0.7% over the quarter.
The below chart shows the breakdown by component compared to the previous quarter:
As you can see, the 0.6% increase in real GDP over the quarter was fairly broad-based, with only the change in inventories (-0.3%) dragging on growth over the quarter.
Queensland and Western Australia drove the jump in GDP, with state final demand increasing by 3.6% and 2.1% respectively over the quarter. Victoria, by contrast, shrank over the quarter, with state final demand contracting by -0.3% – the second decline in three quarters: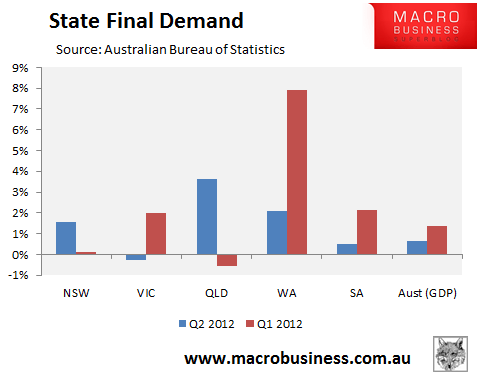 The resource states of Western Australia and Queensland have also driven the annual result, posting growth in final demand of 15.9% and 8.7% respectively in the year to June 2012: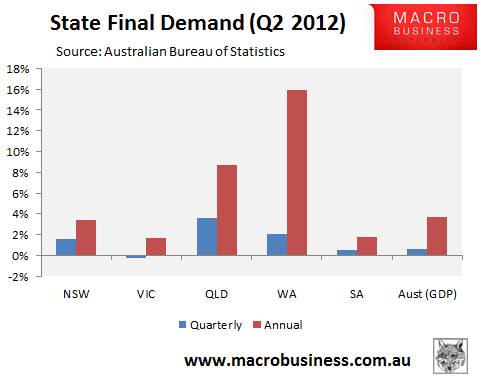 The terms-of-trade declined for the third successive quarter, down -0.6% over the quarter. The terms-of-trade decline will accelerate in coming quarters given the recent heavy falls in iron ore prices – Australia's major export commodity (23% share of total merchandise exports):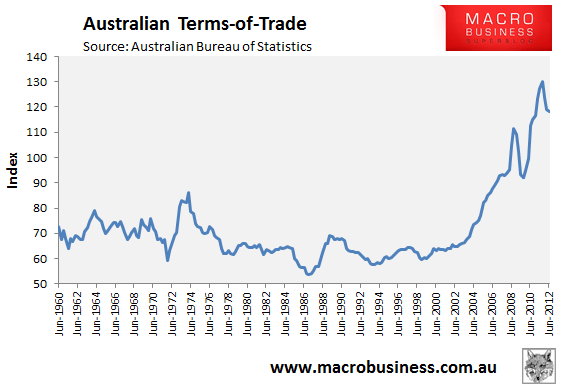 The decline in the terms-of-trade is now starting to drag on income growth, with real per capital disposable incomes growing at only 1.2% over the year, versus 2.2% growth in real per capita GDP. Going forward, income growth will continue to be weak as long as the terms-of-trade continues to unwind.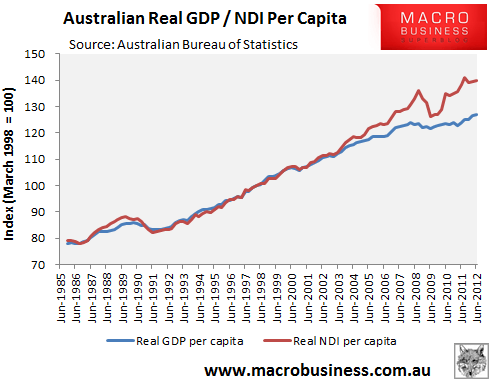 Arguably, one of the best stories to come out of this release is that productivity continued to grow, with real GDP per hour worked increasing 0.2% over the quarter, which follows the 2.1% rise in the March quarter. The structural adjustment under way looks like it is creating greater efficiencies in the weaker sectors: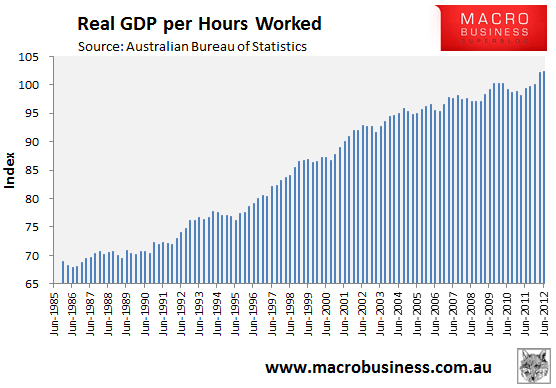 Finally, the household savings ratio rose slightly over the quarter to 9.2% from 8.9%, and remains well above the levels of the 2000s housing/credit boom, but below the recent peak level of 12.6% reached in December 2008 at the height of the financial crisis: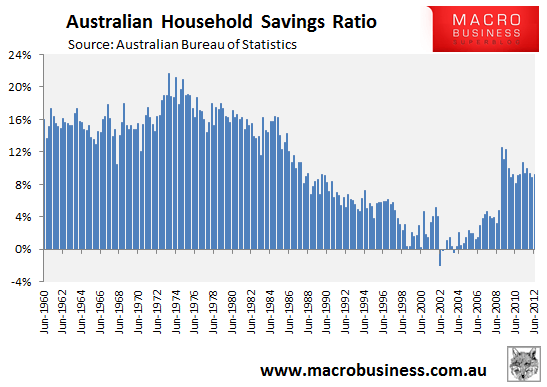 Overall, the result was solid. Looking forward, however, (ah, yes, we must) risks are building for subsequent quarters. The recent sharp decline in iron ore prices has seen large falls in Australia's terms-of-trade, crimping incomes. In addition, mining capital expenditure, which has recently driven much of Australia's GDP growth, is now coming under pressure as mining investments are cancelled and exploration expenditure is cut.
Twitter: Leith van Onselen. Leith is the Chief Economist of Macro Investor, Australia's independent investment newsletter covering trades, stocks, property and yield. Click for a free 21 day trial.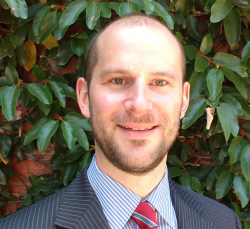 Latest posts by Leith van Onselen
(see all)