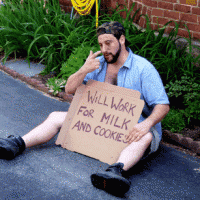 Last week's ANZ Australian Economic Update provided some interesting analysis of the quarterly labour force statistics, released last week by the ABS.
The ANZ Update showed a labour market that is deteriorating, with job losses starting to mount, especially in the construction and public sectors. After examining the data myself, which is presented on a non-seasonally adjusted basis, I was surprised to discover that Australia recorded a record number of job losses in the August quarter, with total employment contracting by -135,500 over the quarter (see red bar below).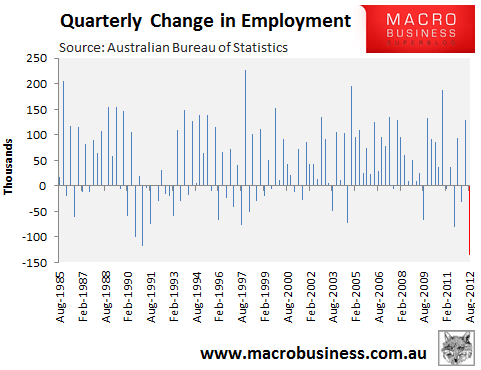 In raw number terms, job losses were particularly high in construction, agriculture and the public service: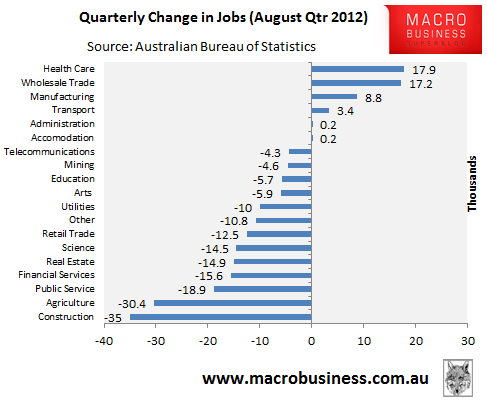 Whereas in raw percentage terms, losses were highest in agriculture, real estate and utilities: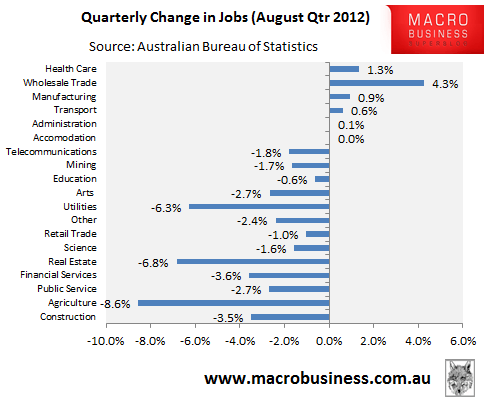 Interestingly, the mining sector, which has led job creation over the past year (click to see chart), actually lost -4,600 jobs in the August quarter, with job losses concentrated in the coal industry.
On a capital city basis, actual job losses were highest in Melbourne, Sydney and Adelaide, whereas Perth, Darwin and Canberra bucked the trend: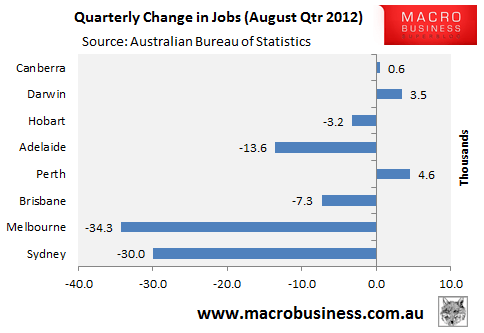 However, in percentage terms, Hobart and Adelaide experienced the biggest job losses, whereas Darwin experienced strong jobs growth: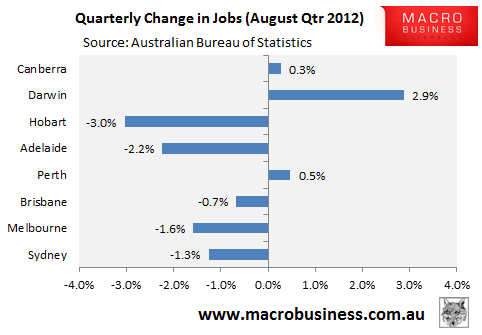 Overall, the Australian employment situation appears to be deteriorating. The recent driver of employment – the mining industry – has begun contracting amid falling commodity prices and cancelled mining investments. And the situation is being made worse by the sharp downturn in housing construction, which is crimping construction jobs, as well as government austerity measures, which are reducing public sector employment.
Twitter: Leith van Onselen. Leith is the Chief Economist of Macro Investor, Australia's independent investment newsletter covering trades, stocks, property and yield. Click for a free 21 day trial.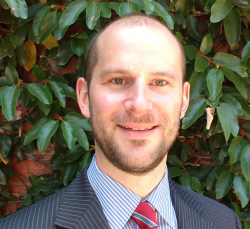 Latest posts by Unconventional Economist
(see all)