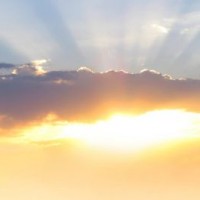 Stocks in Europe and the US rallied on Friday after the ECB bond spread target rumour hit the screens again and a letter from Fed Chairman Benanke to one of his congressional critics was was released to the press. In the  letter Bernanke said that the Fed had more room for monetary stimulus which in the week leading up to Jackson Hole buoyed markets that were already ebullient after the regurgitating of the rumour about the ECB.
You know I think that the ECB idea is as dumb as dumb can be and I can already see a hedge fund strategy that will make a fortune trading against the ECB – it just takes someone of size to push it. Likewise I think that Bernanke was simply restating the obvious but he has a divided Fed and can't get the next lick of stimulus approved by his Board.
But that didn't matter to markets and traders on Friday wanted to rally even though the non aircraft durable goods in the US were really poor. My view is a strategic one, these guys are existing in the day to day and just trying to make money. Not right or wrong, just is and the price action in both Europe and the US is probably going to be reinforced over the next few days as we head toward the big central banker conflab at Jackson Hole at the end of this week.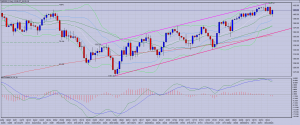 AUD/USD: The AUD is under performing and has broken out of the 9 week uptrend. The push below 1.04 I thought would run toward  1.0250 – hasn't happened yet but I think it's coming. A push back above 1.0460 negates this negative outlook.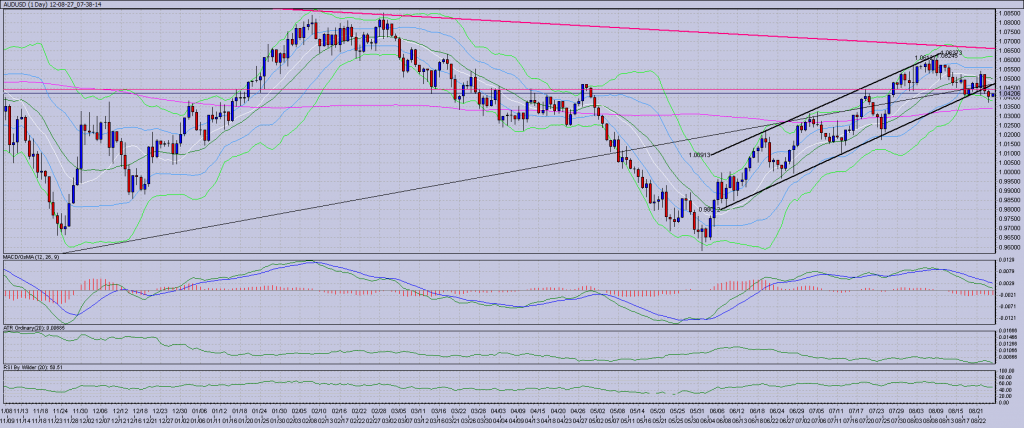 DATA: Nothing big in Australia today but the German IFO Business survey and the release of the Dallas Fed manufacturing index might give markets and excuse to focus on the weak economic outlook.
Here is today's data and you can click here for the full week's calendar. Please note that data coloured blue is important to me and that which is coloured red is important to everyone.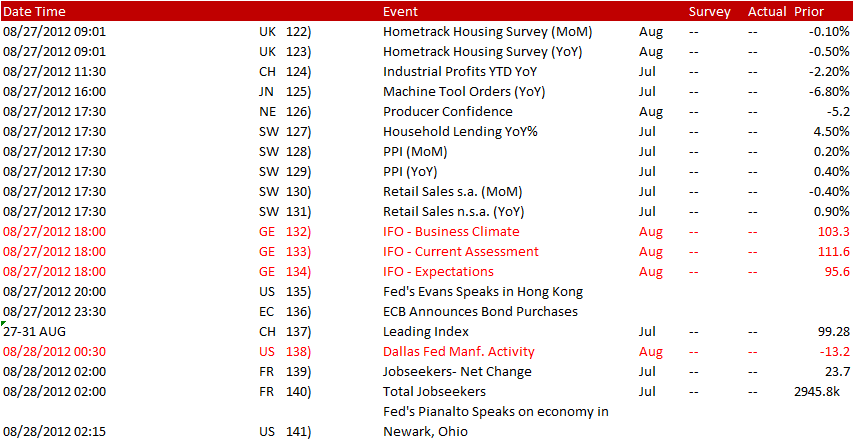 And here is how the markets closed on Saturday morning courtesy of AVATrade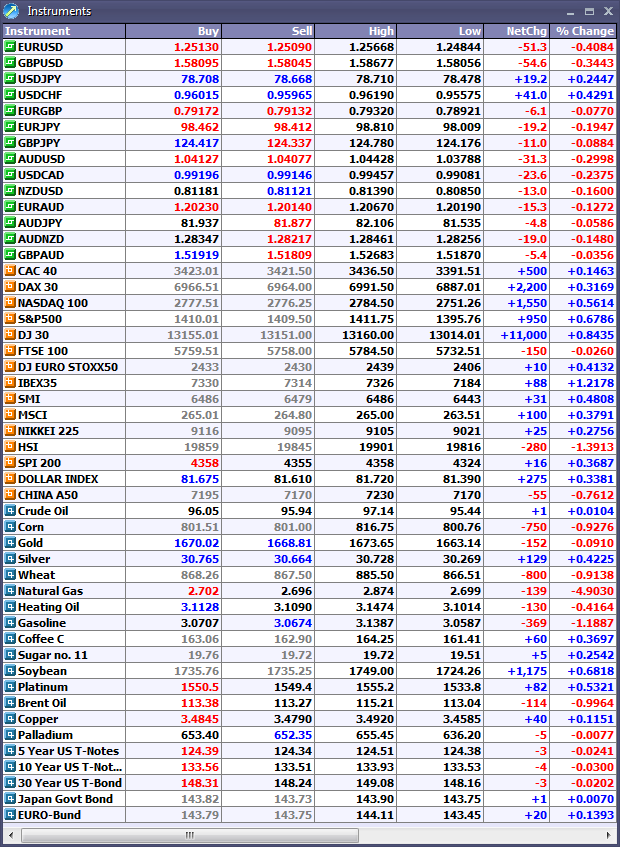 Twitter: Greg McKenna. He is the Chief Investment Officer of Macro Investor, Australia's independent investment newsletter covering trades, stocks, property and yield. Click for a free 21 day trial.

Disclaimer: The content on this blog should not be taken as investment advice. All site content, including advertisements, shall not be construed as a recommendation, no matter how much it seems to make sense, to buy or sell any security or financial instrument, or to participate in any particular trading or investment strategy. Any action that you take as a result of information, analysis, or advertisement on this site is ultimately your responsibility and you should consult your investment or financial adviser before making any investment decisions.
Latest posts by Deus Forex Machina
(see all)