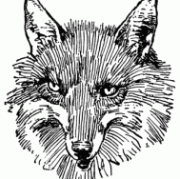 Global Macro:
Geopolitics
Could Iran court the Taliban to bolster its options? The Diplomat
And is the Taliban really the source of violence in Central Asia? EurasiaNet 
United States
Europe:
Is austerity good or bad? It's neither. Jeffrey Frankel in Vox EU
The German labour market is more volatile than you think. More insights from the brainiacs at Vox EU 
Spanish and Italian bonds fall on ECB enthusiasm waning Bloomie
Asia:
Why China's rise may have already peaked. Minxin Pei in The Diplomat 
Maoist protesters show support for Bo. Financial Times 
Grassy knoll: China admits to large-scale live organ harvesting. Epoch Times
This time Japan is the source of dodgy infant formula. South China Morning Post 
No wonder they're not having babies. Japan's population falls for a third consecutive year. Japan Times
China's Yum-Cha economics The Age where have I seen that article before?
More links in the daily "China Links post"
Local:
Interesting/Different:
Stupidity is on the rise in public debate – Barry Jones Fairfax Indeed – we get the media and politicians we deserve
Wisconsin teen America's fastest texter. Chicago Tribune. The new spelling bee?
Latest posts by MacroBusiness
(see all)