See the latest Australian dollar analysis here: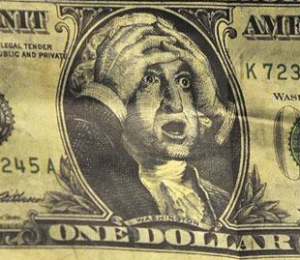 Here's something MB missed yesterday (as did the entire Australian press) and may in part have triggered the McKibbin story overnight. From Alphaville:
SYDNEY-Officials within the foreign-exchange arm of China's central bank recently met Australian regional governments to discuss buying their bonds, people familiar with the matter said. The securities – known as semi-government – are issued by state debt offices in Australia to help fund infrastructure and public spending programs.

The officials from the State Administration of Foreign Exchange, or SAFE, which oversees the allocation of US$3.2 trillion of reserves for the People's Bank of China, met with funding agencies in New South Wales and Victoria in May, said the people who asked not to be identified. "They are actively interested in the semis market," said one of the people with direct knowledge of the visit.

SAFE didn't immediately respond to a request for comment. SAFE is increasingly looking for higher returns on its reserves amid sluggish growth funds held in low yielding assets such as U.S. government bonds. The Wall Street Journal recently reported that SAFE has committed US$500 million to a real-estate fund managed by Blackstone Group LP in search of the better returns. Government bonds, cash and other liquid assets still make up for the bulk of SAFE's reserves.
As the FT says, " that's China thrusting reserve currency status upon Australia".
Never been a better time to invade New Zealand.
Latest posts by David Llewellyn-Smith (see all)