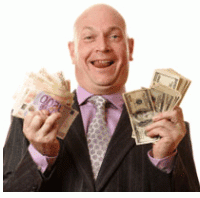 Following on from the Prince's post earlier in the week, the Atlantic last night published an interesting article that attempts to explain why the market capitalisation of the Australian financial sector – i.e. the total value of securities on issue – is now worth more than the market capitalisation of the eurozone's financial sector:
A big chunk of this shouldn't surprise us. European banks loaded up on subprime debt. Australian banks didn't. European banks made their own bad real estate loans. Australian banks didn't. And European banks are sitting on top of piles of dodgy sovereign debt. Australian banks aren't.
But this doesn't really make sense. It explains why Europe's financial sector fell much more in 2008 than Australia's financial sector did, but it doesn't explain why Europe's has kept falling and Australia's hasn't. The answer, as always, is that it's about the economy. Commodity exports — thanks, China! — have powered Australia, while the eurozone has self-immolated in a crisis of the common currency. What does that have to do with banks? Well, financial contracts assume that incomes will steadily go up. When incomes — and the economy — do not grow as expected, debts that should not have gone bad go bad.
The claim that Australia's banks did not engage in risky lending is debateable, given recent revelations of sub-prime mortgage lending in Australia, with more claims likely to come to light should the property market or economy deteriorate from here.
Nevertheless, the Australian economy to date has performed brilliantly when compared next to Europe's, as shown by the below chart from the Atlantic article, which largely explains the differences between the performance of the various financial sectors:
Australia's nominal GDP has grown at a healthy rate. Europe's has not. That simple fact explains why Australia's banks have rebounded from the financial crisis and Europe's banks have not. Until or unless Europe gets its nominal GDP back to something close to trend, its financial sector will keep falling behind Australia's (and everybody else's).
Now that the China/commodity complex appears to be unravelling, it will be interesting to see whether the Australian financial sector can maintain its lead over Europe's. Millions of Australian superannuation accounts are certainly relying on it…
UPDATE: in case you were wondering about the first chart, it appears to be showing the Euro Stoxx Banks Index (SX7E), a capitalization-weighted index which includes all EMU countries (so that includes Germany etc) banking sectors. I've charted the market cap of it versus the ASX200 Banking sector:
At its height, the SX7E Index had a market cap just over 1 trillion Euro, compared to the AS51 Banx which had a market cap of  290 billion AUD. As you can plainly see on the vertical axis, the market caps have diverged, with the Aussie now in front as the perception is, as spoken in the Atlantic article, that Australian banks are "safe" due to their underlying assets.
Twitter: Leith van Onselen. Leith is the Chief Economist of Macro Investor, Australia's independent investment newsletter covering trades, stocks, property and yield. Click for a free 21 day trial.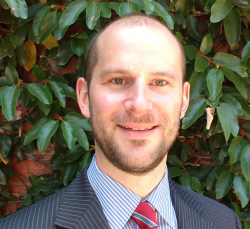 Latest posts by Unconventional Economist
(see all)