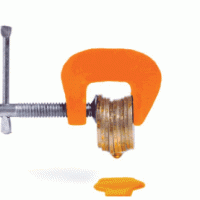 Over the weekend, the Sydney Morning Herald (SMH) published an article on an important legislative change that has the potential to squeeze both capital city rents as well as home prices, particularly at the higher-end of the market.
On 1 October 2012, temporary foreign residents will be unable to receive Living Away From Home Allowance (LAFHA) concessions, which could both increase the cost of rental accommodation in Australia and reduce rental demand, particularly for higher-end properties. From the SMH article:
THE bottom is falling out of the executive rentals market because of changes to the Living Away From Home Allowance taking effect from October 1.

From that date, most overseas executives or their companies will no longer be eligible for lucrative tax breaks that encourage them to spend up big on Sydney accommodation.

Thousands of foreign workers who have been living lavish lifestyles by the beach or harbour subsidised by the federal government are having to dramatically downsize, with disastrous consequences for landlords.

Sean Urquhart, a partner in the accountancy firm Nexia Australia, believes the upper end of rental housing markets in Sydney, Melbourne and to a lesser extent Brisbane are set to take a bath.

"A lot of the premium properties were absorbed on concessional taxes and allowances," he said. "There won't be those people renting those places"…

Australian Property Monitors data shows Point Piper apartment rents have fallen 20 per cent and in Dawes Point 25 per cent in six months.

There have also been substantial drops in median house rents in some exclusive suburbs. In Dover Heights they have dropped 15 per cent and in Darling Point they've dropped more than 30 per cent in six months. In Vaucluse they have fallen close to 30 per cent over a year…

…without the tax breaks, which effectively meant the government was often paying half the rent, companies will not be offering accommodation as part of salary packages…

…some [foreign workers] were abandoning plans to come here, citing the case of an American in financial services. "When he was headhunted he thought he would be getting the benefit," Ms Nunn said.

"But he's done his calculations and even though he and the family loved Sydney … the financial incentive just wasn't enough because the tax benefits wouldn't be there"…

Mr Patrick was expecting the changes to have repercussions on the already weak top-end of the sales market.

"When people were under a bit of pressure and couldn't sell, they actually leased it," he said.

"If their rents are going to drop substantially, they will be under a bit of pressure to sell.

"But if rents are decimated, that option won't be so attractive, so they'll be thinking 'well, we'll just have to sell it."
Twitter: Leith van Onselen. Leith is the Chief Economist of Macro Investor, Australia's independent investment newsletter covering trades, stocks, property and yield. Click for a free 21 day trial.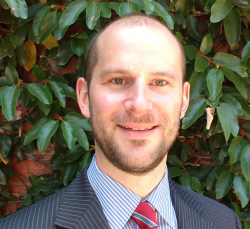 Latest posts by Unconventional Economist
(see all)