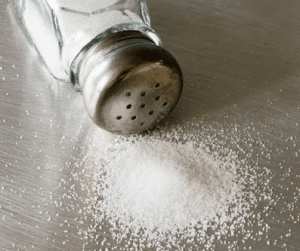 Two years ago, the Sunday Telegraph published an article citing Commsec research showing the sharp deterioration of housing affordability over the past 50 years:
AUSTRALIANS have to work almost three times harder to pay off the average family home than they did 50 years ago.

Figures compiled by CommSec for The Sunday Telegraph reveal homebuyers on the average income now have to work for 19,374 hours to buy the average Australian house with the average mortgage.

Based on an eight-hour day and a five-day working week, that equates to about 10 years of work. In reality, it takes much longer to own a home, because wages must pay for all living expenses, not just housing.

In 1960, it took homebuyers just 7500 hours to pay off the average mortgage.

CommSec chief economist Craig James said that half a century ago, average wage-earners took home the equivalent of $1.08 an hour.

They needed to work 25 hours to meet the monthly mortgage repayment of $25, based on an average five per cent interest rate and a mortgage of $4620.

Today, the average worker earning $30.04 an hour spends 70.7 hours – or almost two weeks of the month – at work to cover the monthly mortgage repayment for an average $283,000 loan at a 6.64 per cent interest rate.

The figures show rising costs and growing property prices have largely outstripped wages and young couples today need to work longer and harder to achieve the great Australian dream of owning their homes.

Whereas homes were once affordable on a single wage, families now realistically need two incomes to fund a mortgage.
To me, Commsec's measure of housing affordability is sound. That is, if households are now required to worker longer hours to pay-off a typical mortgage than was the case 50-years ago, then housing affordability has clearly worsened.
Viewed in this way, it was strange to read separate research from KPMG's Bernard Salt, on behalf of Commonwealth Bank, arguing that housing affordability today is broadly unchanged from the 1950s because households are working more hours, due mostly to an increase in dual breadwinners (my emphasis):
A NEW study has challenged the view that housing affordability for families has worsened significantly over the decades.

The reason is that most families now have two breadwinners because there are many more women working.

Social researcher and KPMG partner Bernard Salt compared wages and house prices between now and the post-war period in the study out today for the Commonwealth Bank.

He found the average salary in the early 1950s was 525 pounds and a three-bedroom brick-veneer house in outer Melbourne cost about 3750 pounds.

Today, average annual household income is $127,000 and the same house is about $850,000.

Mr Salt said the ratio between home prices and income remained about seven-to-one, making affordability similar across time.

"You've got two breadwinners and that's been built into people's preparedness to spend money on the family home"…

"They are busy working mums, they can afford it"…
Putting aside the fact that Australian households are now required to work longer hours to achieve home ownership – clear evidence that housing has become less affordable over the decades – Salt's claim that average household income is $127,000 is not credible in light of the following facts: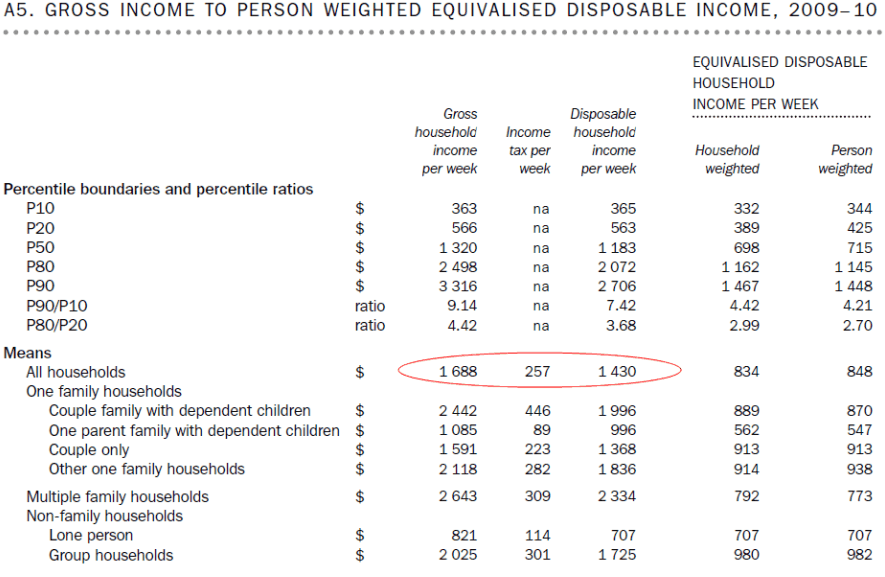 The 2009 Household, Income and Labour Dynamics (HILDA) Survey estimated that an Australian household only needed to earn over $77,500 after-tax to be classified in the top two income quintiles (i.e. the top 40 per cent of income earners);
Average annual earnings (pre-tax) were only $54,600 as at March 2012; and
The ATO Taxation Statistics showed that average (pre-tax) taxable income was only $66,500 in the 2009-10 financial year.
Clearly, whichever way you cut the data, Salt's claim that average household income is $127,000 is very inflated, which throws his whole affordability argument into intense doubt.
As a quick aside, the below video of another Salt presentation is worth a look: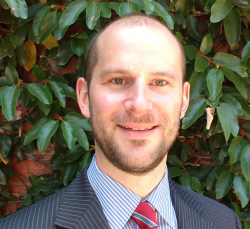 Latest posts by Unconventional Economist
(see all)