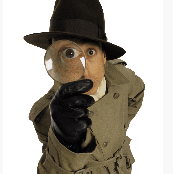 Please find below a press release from SQM Research questioning the efficacy of the RP Data-Rismark daily home values index:
Upon the back on recent commentary released by RP Data-Rismark in relation to increasing house prices in Australia, property research house SQM Research would like to take this opportunity to formally state our contrasting beliefs and forecasts on the current state of the housing market, particularly that of the Sydney and Melbourne market.

RP Data has asserted that house prices across the capital cities rose 1 per cent in June, attributed to recent interest rate cuts. It is the opinion of SQM Research however, that this was not the case and that their figures for both Sydney and Melbourne are particularly unreliable.

Louis Christopher, Managing Director of SQM Research states "I do not believe for a moment that house prices are now rising in Sydney or Melbourne as RP Data/Rismark have claimed today. Their daily hedonic index, for which these claims are based on, is an unreliable index as it is based on a miniscule proportion of actual sales that happen on a daily basis. Effectively on a day to day basis, the index misses out on over 95% of sales. And since it is an unrevised index, it means those missing sales are never taken into account.


"There is no other measurement out there that is indicating that prices are rising. Weekly auction clearance rates are still weak, there is a current oversupply of real estate listings, housing finance approvals are weak and credit growth is subdued. This index (RP Data-Rismark Daily Hedonic Index) has previously given false readings, in particular on Melbourne earlier this year."


SQM Research regards the index as highly unreliable and believes that it is now creating more confusion than ever in the market. We believe these figures should be taken with a grain of salt and look forward to the release of the official independent measurement of house prices for the June quarter in early August by the Australian Bureau of Statistics (ABS).

For more information, please contact:

Louis Christopher

Managing Director

SQM Research Pty Ltd
Leith van Onselen is Chief Economist at the MB Fund and MB Super. Leith has previously worked at the Australian Treasury, Victorian Treasury and Goldman Sachs.
Latest posts by Unconventional Economist (see all)