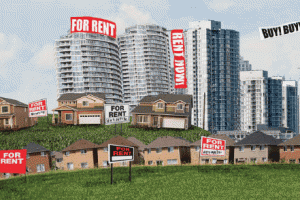 Following recent negative press about the dire state of Melbourne's fringe housing estates, the Real Estate Institute of Victoria (REIV) yesterday argued that rental vacancies in Melbourne's outer suburbs are the city's tightest and that rents are likely to rise. From Property Observer:
Melbourne's outer suburbs continued to have the lowest rental vacancy rate in Victoria, standing at just 1% in June, compared with 1.1% in May, according to the Real Estate Institute of Victoria.

In the middle and inner suburbs, the vacancy rate was 1.9%.

"If this trend continues, there might be upward pressure on rents following the stabilisation that occurred last year," REIV chief executive Enzo Raimondo forecasts.

The overall vacancy rate for Melbourne is 1.8%, down from 2.1% in May.

"The metropolitan rate also showed a slight decrease throughout the first six months of the year, with the average vacancy rate at 2.1%, compared with 2.8% in the last six months of last year," Raimondo says.

"Using the most recent data on the number of rental properties in Melbourne, the vacancy rate last month equated to about 4,600 vacant properties."
The REIV's reported vacancy rate, which is based on properties managed by REIV member agencies, is curious when considered alongside SQM Research's figures, which are based on all monitored and unique online listings for the period of a calendar month.
According to SQM, Melbourne's city-wide vacancy rate is currently 3.1%, with 11,427 properties advertised for rent: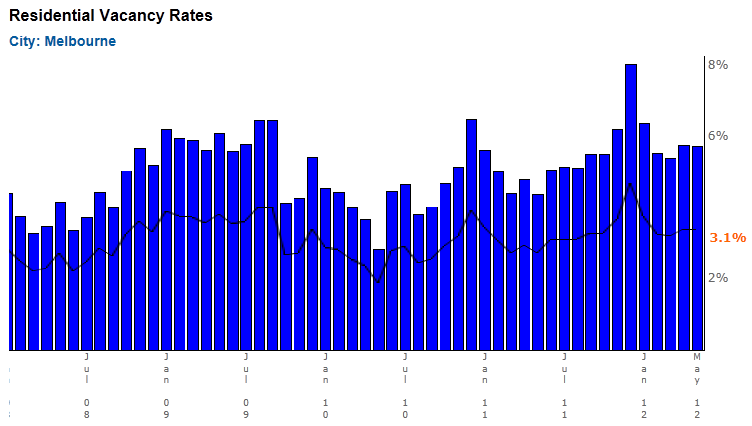 The REIV's contention that rental vacancy rates are tight on Melbourne's fringe also does not concur with SQM's figures, which shows both high and growing vacancy rates in these areas. For example:
Craigieburn (8.5%):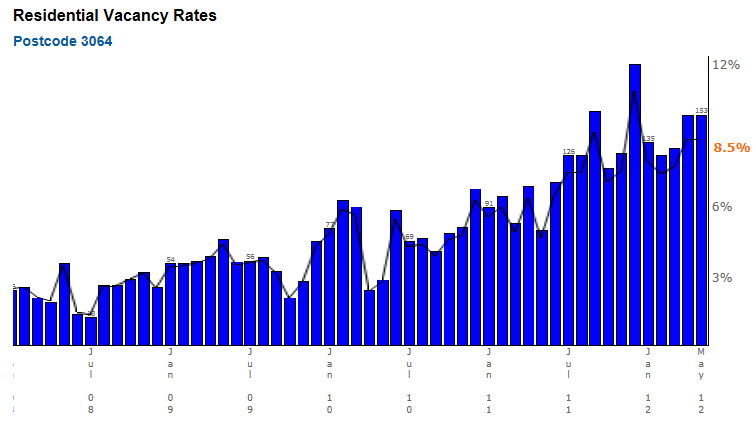 Doreen (27%):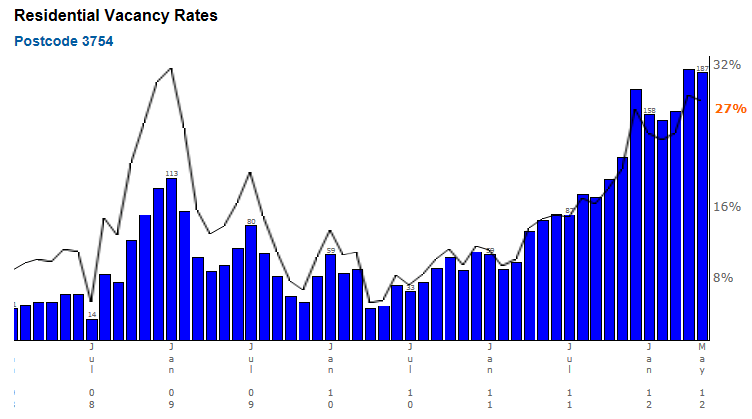 Melton (9.5%):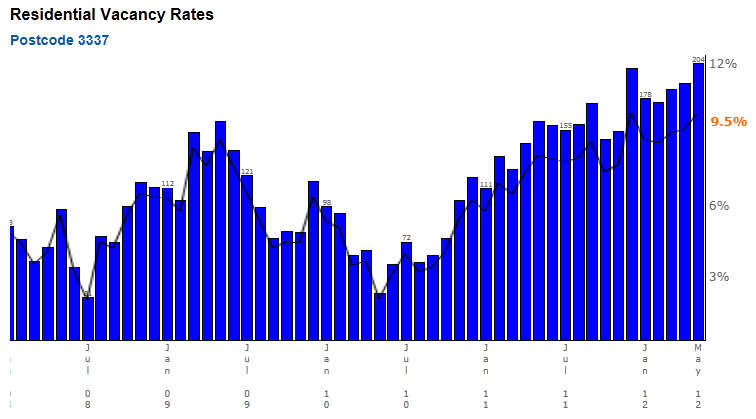 Pakenham (6.1%):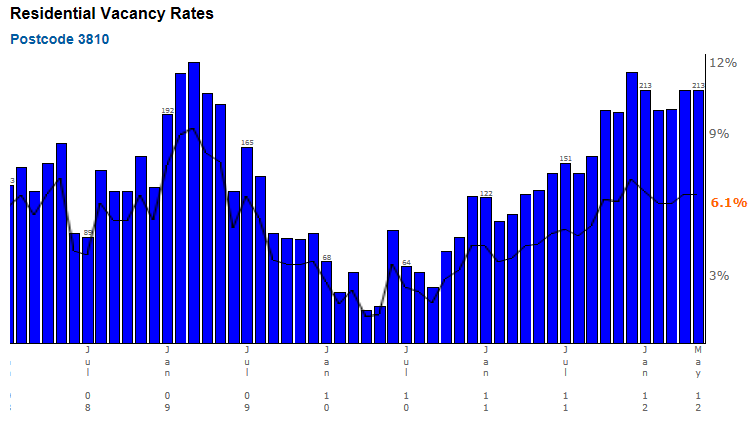 Tarneit (8.2%):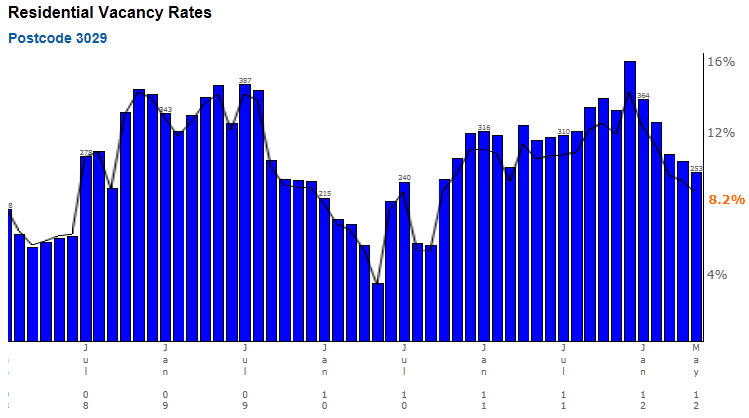 Werribee (8%):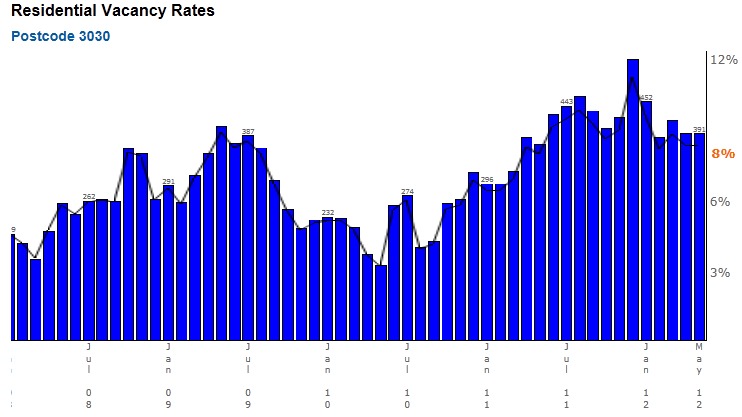 Wyndham Vale (12.2%):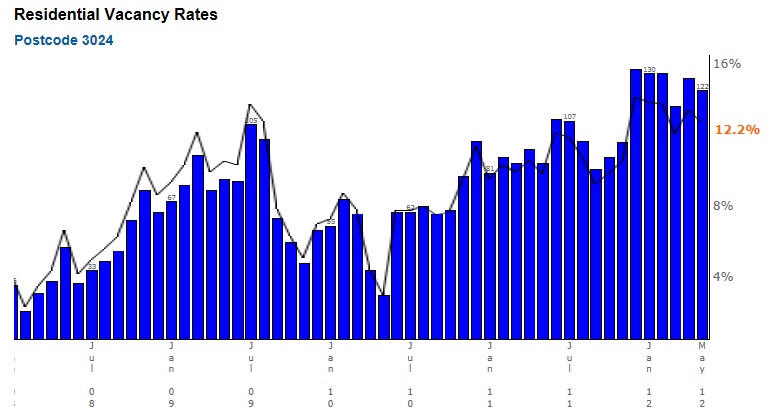 Perhaps I am being overly paranoid about the massive housing oversupply facing Melbourne's fringe. After all, according to the ANZ Property Research team, four out of Australia's seven fastest growing areas are in outer-Melbourne: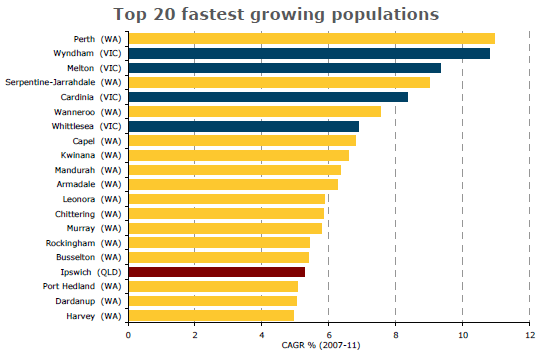 And Melbourne is facing a worsening housing shortage: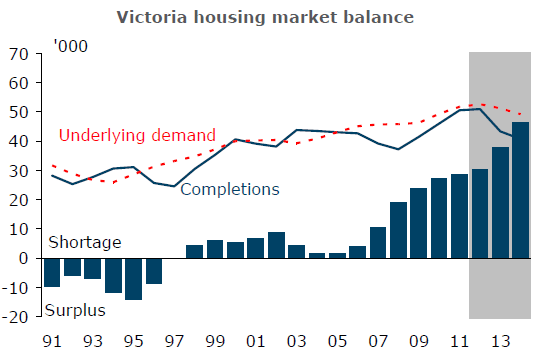 Nothing to see here, folks… Move along…
MacroBusiness is the blog of the Macro Investor newsletter. Take up your 21 day free trial.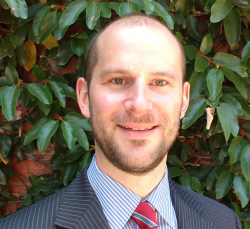 Latest posts by Unconventional Economist
(see all)