Here are the headline links at the AFR this morning:
Do you notice anything odd? There are two arguments running side by side here. The first is a series of sprays aimed at the Labor government for providing industry support to Alcoa in the face of the need for structural adjustment. That is, the process the Australian economy is going through in adjusting to greater output in the mining sector and lesser elsewhere, like manufacturing. The government is wrong, the AFR is saying, to prevent or fight against the market forces driving the transition. It is largely a question about jobs. Should labour be freed in one industry so that others can expand? Creative destruction as it were.
The other argument being put here is the opposite. It's a of grab bag on whinges and whines coming from business about the structural adjustment being driven by a carbon price. That is, the process that the Australian economy is about to go through in which more output will shift from high carbon intensity processes to lower. The AFR goes to some lengths to also make this about jobs.
To me the hypocrisy of placing these two arguments together says everything about what is wrong with Australian business media at the moment. That is, it defends its chosen mates in specific businesses, not the market itself. What do I mean?
You could argue that there is consistency in this coverage. In both stories, the bad guy is government, which is intervening in "the market".  But consider, if that were the case, then why is a market-based carbon trading scheme being demonised? The alternative approach, promoted by the Opposition, is piecemeal regulation, a far more damaging approach to market integrity.
So, by attacking a market-based carbon pricing mechansim, the AFR can only have a different agenda. Either it doesn't believe in  the need for a solution to global warming, is taking gratuitous potshots at the Labor government (of whom I am no fan, to be sure), or it is defending the business interests affected by the carbon price. Or some combination of all three. The AFR is picking winners in every bit as egregious a fashion as the government it so apparently despises.
And this is the problem now with business media. It has completely lost its way via-a-vis what constitutes a functioning, objective market. Perhaps it is no surprise given that the same lack of commitment to competition has spread across all major sectors in the Australian economy in the past decade and more. After all, the oligopolies are the advertisers. Moreover, government too has contributed greatly to this by failing its regulatory task of preventing over-consolidation, and subsequently in the embrace of too big to fail.
Being pro-business is not the same as being pro-markets.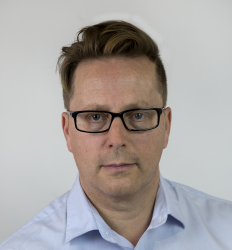 Latest posts by David Llewellyn-Smith
(see all)